Academy Website : Questions
When should I use The Academy?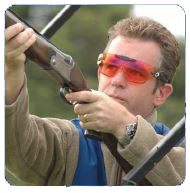 Shooting with the best...
When thinking about trying Clay Target Shooting and I want to be sure I'm in the right hands.

When I want to sharpen up the skills I already possess and want to advance.

When I think I'd like to compete at high-level in competitions.

When I want to introduce my sport to friends, family and business colleagues.

When I feel I'm a bit rusty, and need a refresher course.
Why should I choose The Academy programme?
YOU WILL LEARN FROM THE BEST
The ACADEMY has been developed by the National Governing Body and is the surest path to getting the most out of shooting.
CONFIDENCE
Being endorsed by the CPSA guarantees professional tuition.
MODULAR COURSES GIVES "OPEN–TO -ALL" LEARNING
Designed to fit in with your life - not ours.
EASY TO START
Browse: The Academy website for instructors and coaches who have registered with the CPSA Academy scheme and who provide instruction using the Shotgun Skills training method.

Register: With a coach of your choice and then you're on your way.... to find one of our instructors or coaches please click here
At any one time we will have more Coaches or Instructors registered with us than will appear on the website. No profile will appear, however, until a CRB (Criminal Records Bureau), now DBS Disclosure and Barring Service, check has been completed. Once this has been passed successfully, the profile of the coach will appear on our website.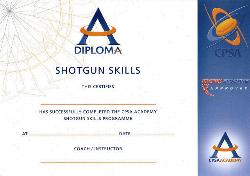 NATIONAL STRENGTH, LOCAL FLEXIBILITY
One exemplary standard of excellence which is easy to access and maintain.

VALUE FOR MONEY
What price do you put on doing things right?

RECOGNITION
If your certificate doesn't carry the CPSA ACADEMY logo, it's not worth framing.
How do I become a CPSA Academy Qualified, Shooting Instructor?
All our Instructors are trained to the highest standards and they must pass assessments at every stage of training; they also have to be a competent shot to a minimum of B class standard.
You must complete the following individual training courses to be a qualified CPSA Academy Instructor; Safety Officers Course (One day Course), Instructors Development Workshop (One day Course) and Instructors Training Course (this can be completed as a 4 day Course OR as 3 modules and a National Assessment).
To view our pathway to becoming a professional shooting instructor or coach click here
Why Should I choose to qualify as a CPSA Academy Shooting Instructor?
CPSA Academy qualifications are a nationally recognised standard of training and one that many employers require for both Health & Safety and Insurance reasons.
CPSA Academy qualified Shooting Instructors are insured through membership of the CPSA.
Qualifications through other organisations are not covered by CPSA membership insurance.
I don't have a CPSA 'B' Class classification?
CPSA "B" Class or equivalent, not everyone that signs up for the Instructor Training Course (ITC) has a CPSA classification e.g. Game Shooter , Club Shooter and Shooters from overseas.
In that instance, their shooting prowess is assessed at the Instructor Development Workshop (IDW) where they have to achieve 75%
I am a qualified CPSA Shooting Instructor and I want to join the 'Shotgun Skills' scheme – What will it mean to me?
The CPSA Academy™ Shotgun Skills Programme™ is designed to help you develop your skills by encouraging clients to take a series of lessons and returning for the next Module in the Shotgun Skills Programme™.
This programme is unique in shotgun training and we are certain your clients will like it. We are confident that each module they take will leave them wanting to come back for more.
In order to participate, each Instructor or Coach must register to participate in the CPSA Academy™ Programme, in return for which you will receive a teaching pack to successfully deliver the programme.

If you are interested in finding out more about registration or particulars of the CPSA Academy™ Shotgun Skills Programme™, please contact us today.