Berkshire CPSA Website : Welcome
Welcome to the New Berkshire CPSA Website:
It is with regret that I must inform Berkshire members that apathy once again reigns supreme in the county. A small committee was formed in 2017 following the previous resignations with the hope that members of the Berkshire shooting community would help and step up to the mark to help promote and run competitions for the county. This has not been the case and therefore the Berkshire CPSA has been disbanded following the 2018 AGM.
Anyone who feels they would like to resurrect the Berkshire CPSA will need to contact CPSA HQ.
All County Championships will be cancelled until a new committee is formed.
Keith Kilvington
The Berkshire AGM will be held at St. Marys School Ascot, SL59JF on Monday 12th Feb. 7pm start.
Please come along and let your voice be heard
PLEASE BE AWARE THAT MANY OF THE COMMITTEE WILL BE STEPPING DOWN THIS YEAR SO WE NEED YOU TO ATTEND AND SHOW YOUR SUPPORT FOR THE COUNTY IF YOU WANT TO CONTINUE TO COMPETE IN THE COUNTY SHOOTS.
Congratulations to the County Supreme Championship winner---Ken Harman
Ken won the Supeme after drawing with Dean Gibbs, they were tied on 30 points. As per the Supreme rules we then looked at who had the most 1st place finishes, this was Ken with 3 wins.
Supreme Trophy will be awardrd at the AGM.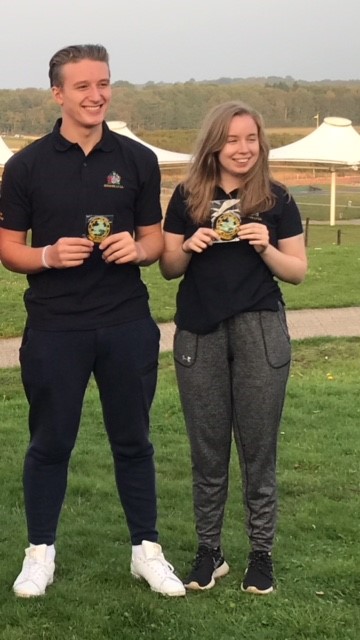 Michael and Jessica winning the Junior and Ladies OT Intercounties titles