East Midlands Website : News
Mike Reynolds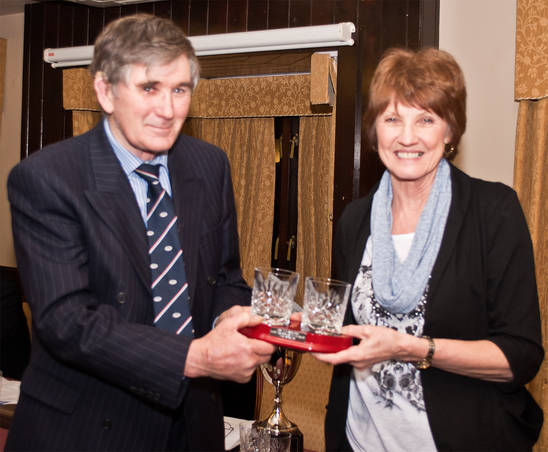 MIKE IN 2013 RECEIVING HIS REGIONAL AWARD FROM CHAIR JANET STENNETT
MIKE REYNOLDS
It is with the deepest regret that we have heard of the passing of Mike Reynolds from Norfolk at the weekend after a period of illness, many people will remember Mike from his time at Gallyons of Norfolk as a gunsmith, Gallyons Shooting Ground, Deighton Hills Gun Club later to become Mid Norfolk Shooting Ground, and as a former Chairman, Vice Chairman and County Rep of the East Midlands Regional Committee.
Mike in the late 1960's was someone very much at the forefront of shooting in our region and was instrumental in competing in and organising shoots, whereby it soon became apparent that there was a need for a more local organising body other than just the CPSA main organisation.
In 1973 the East Midlands CPSA was born offering organisation to the local shooter with a dedicated fixture list and competitive regional shooting. Mike was very much at the forefront of the organisation as a respected and knowledgeable shooter who was to later go on to represent England at FITASC and English Sporting. He undertook several roles including that of Vice Chairman and Chairman and was still on the regional committee right up until 2010 where he continued to represent Norfolk CPSA and in 2013 he was recognised by the East Midlands CPSA and was presented with the award of "Services to Regional Shooting in the East Midlands".
Mike was also involved in the birth of county committees and was heavily involved in starting Norfolk CPSA just over 30 years ago and was one of the first counties in the country to have such an organisation, Mike also stood as Chairman for many years, and as we know this led to many other counties to follow suit to give us the county structure we have today.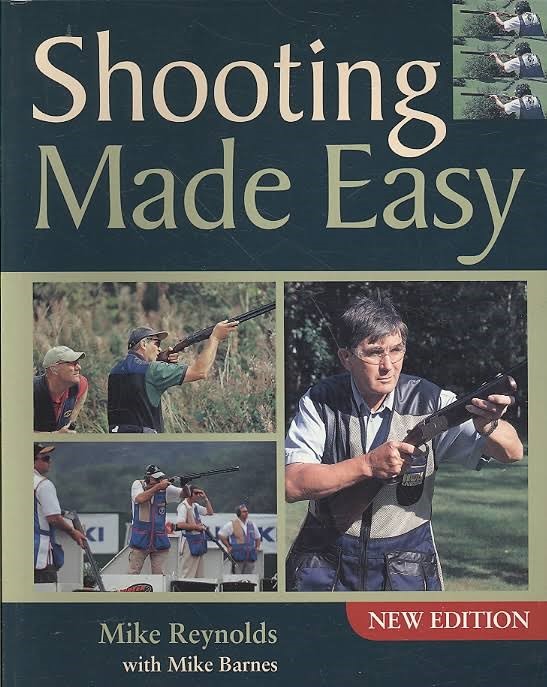 Mike will also be remembered for his book called "Shooting Made Easy" first published in 1986, and subsequently republished, and I can recall being given a copy to read as a fresh-faced competitive shooter and being told "read this". The book has been highly acclaimed and offered a new perspective on the sport. Mike's philosophy was to keep it simple, ensuring that the basics are understood and mastered first and avoided the technical jargon that often complicates the issue of good shooting.
Mike was also highly acclaimed as one on the top shooting coaches in the country and many shooters owe much of their success today to spending time with Mike on the ranges and then putting that good advice into practice.
He will be sadly missed by us all and our thoughts and prayers are with the family and friends of Mike.