East Midlands Website : News
East Midlands Skeet Championships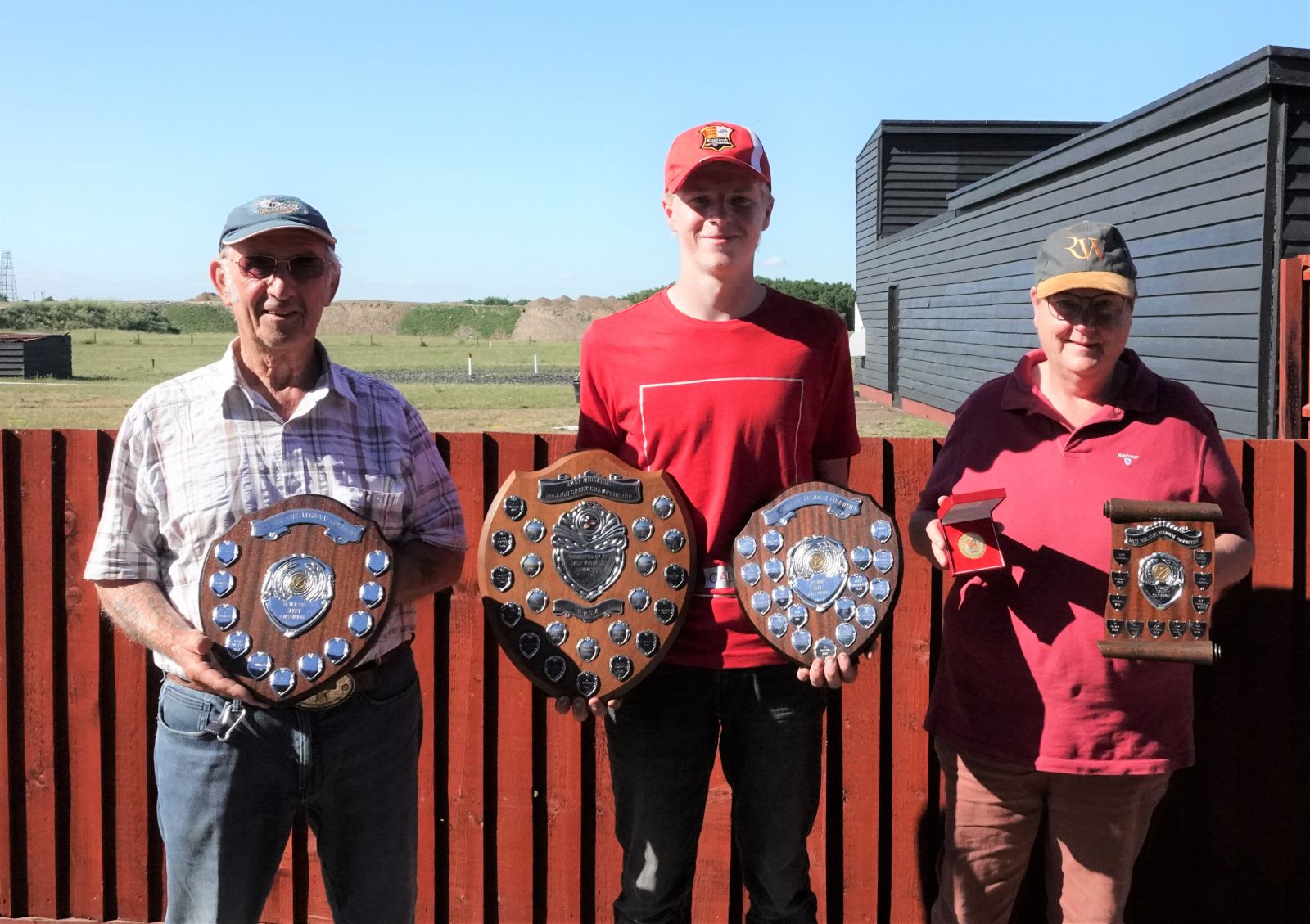 ARCHY MAKES HISTORY
It was my first visit to Eriswell Lodge since the lockdown restrictions have been eased to allow shooting to resume and I have to say its difficult not to be impressed with the facilities and the organisation at the Suffolk venue.
Whether it was the impressive dining area with its very welcome air conditioning, or the well-stocked retail area and shooters reception, to the general organisation and those little touches like the small team that clean and tidy the layouts for every single squad, no walking on stand to be greeted by piles of discarded cartridges and broken clay on each peg here, and I actually found myself apologising to the team as they hurried on to tidy up my ejected shell cases from the semi auto.
62 shooters were in attendance on a stunningly warm day that sent the mercury rising to almost 30 degrees, with just the lightest of winds coming from behind the high house, although it did feel very warm on stand and there was a definite need to keep well hydrated.
Over the years the region has been blessed with some amazing talent at junior level, generally one or two every season catching the eye, but this latest generation have taken things to another level when you need to score 98 or more just to get into the bronze medal position and remarkably 96 was the lowest score of the day, and two of those scores from Colt ranked shooters.
So armed with all that information we shouldn't be shocked to see that for the first time in the history of this competition a junior shooter has risen to the very top to become the East Midlands Regional Champion in the shape of 19 year old Archy Stannard from Norfolk.
Archy never had and easy ride to the top as he had to overcome a 6 man shoot off with Neil Faulkner (Northants), Pete Bloomfield (Suffolk), John Glover (Norfolk), Stuart Smith (Suffolk) and Colt Ethan Lord ((Cambs)to decide the destination of the title. The six shooters recorded a score of 99 on their main round with just one target getting the better of them, so it was into a 25 bird full round to try and separate the placings.
Neil (23), John (24) and Pete (24) were all eliminated in the shoot off round, so it was onto pairs off the centre peg. Ethan was eliminated on the first rotation missing Low 1 on his first pair and then Stuart missed the same target in the head to head and creating history Archy made no mistake and mopped up his four targets to give him the overall title and the junior title. A further shoot off separated Stuart and Ethan to decide 2nd and 3rd, Stuart coming out on top.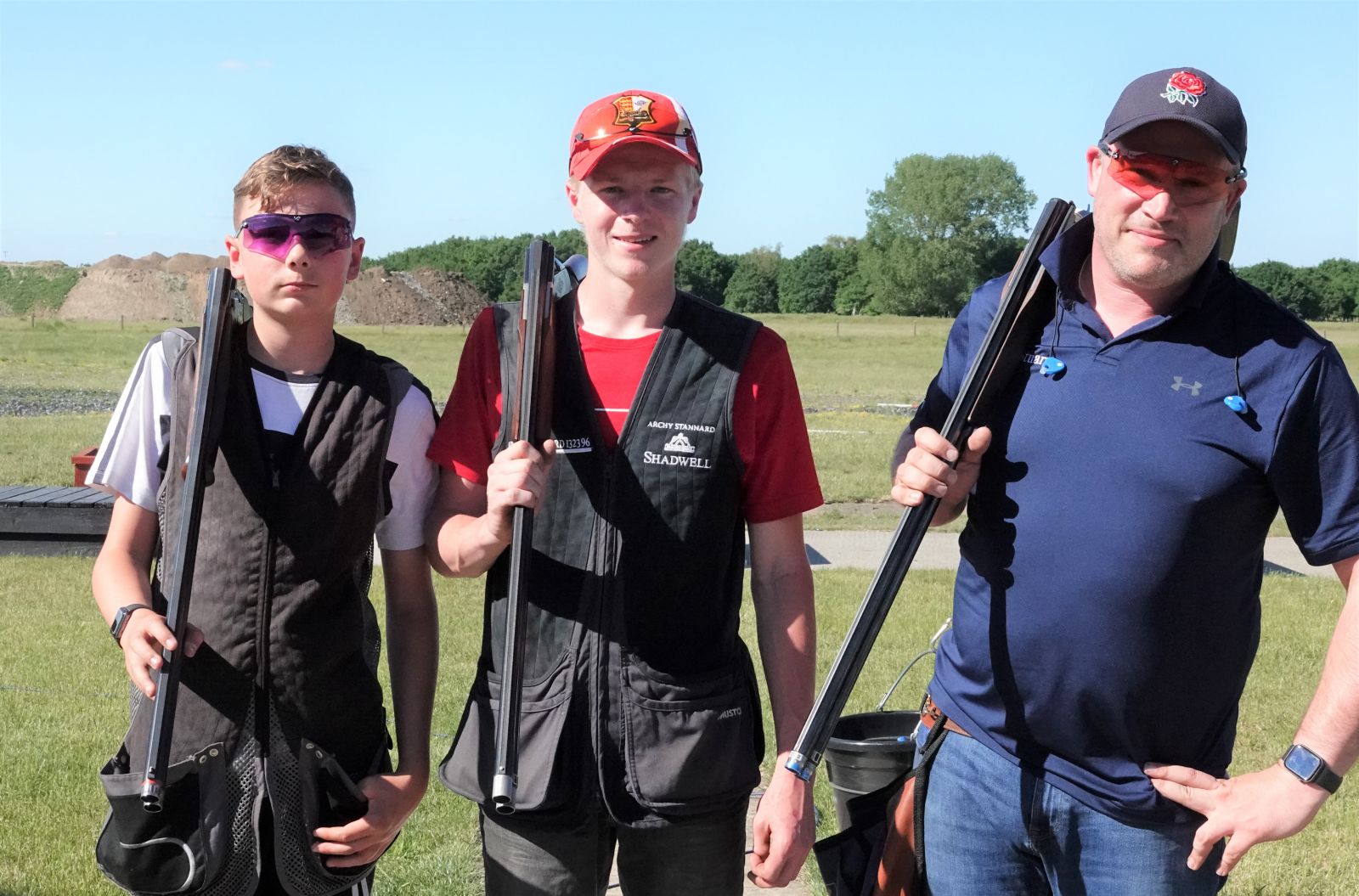 In the final reckoning Archy was the Regional and Junior Champion, Stuart Smith Runner Up, and Ethan Lord 3rd overall and 2nd in juniors, with Alex Banning (98) claiming 3rd place in juniors. Pete Bloomfield took the Vets title, with Doug Moore (Lincs) and Robbie Manning (Suffolk) both tied on 97, Doug taking 2nd by default as Robbie had left the ground.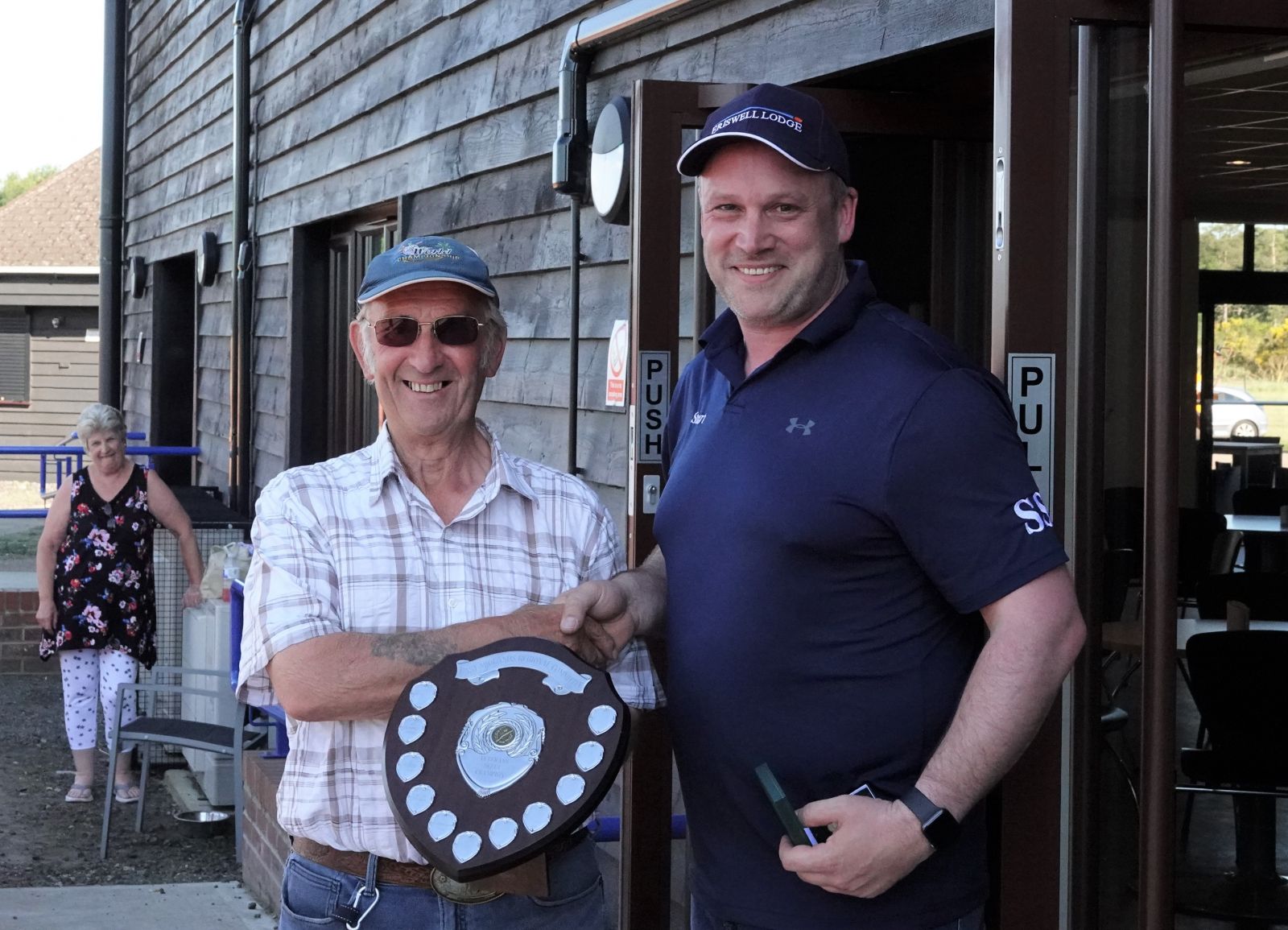 In Ladies it was a welcome return to shooting for Alison Coupe from Norfolk after a 20 year lay off and only recently returned prior to lockdown so this was her first real opportunity to get onto the winners podium and she did just that winning the ladies title with Liana Barnard from Suffolk coming in 2nd winning her first East Midlands medal.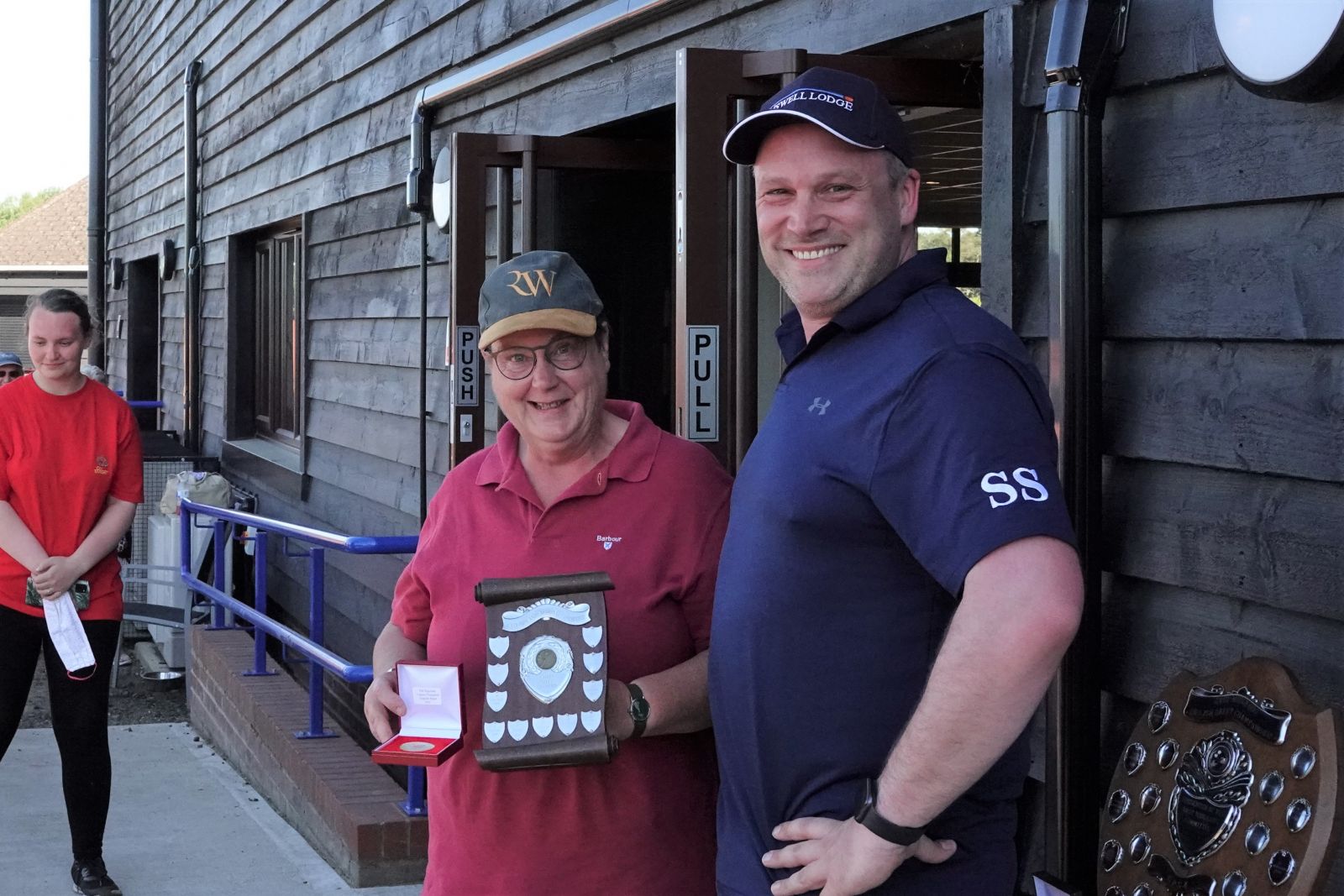 Many thanks to all the shooters in attendance, and finally many thanks to Stuart, John, and Rebecca and all the team at Eriswell Lodge for a superb day of shooting, I'm already looking forward to my next visit.