East Midlands Website : News
EAST MIDS INTERCOUNTIES SPORTING
EAST MIDLANDS INTERCOUNTIES SPORTING
HELD AT KEGWORTH SHOOTING GROUND
SUNDAY, 4TH JULY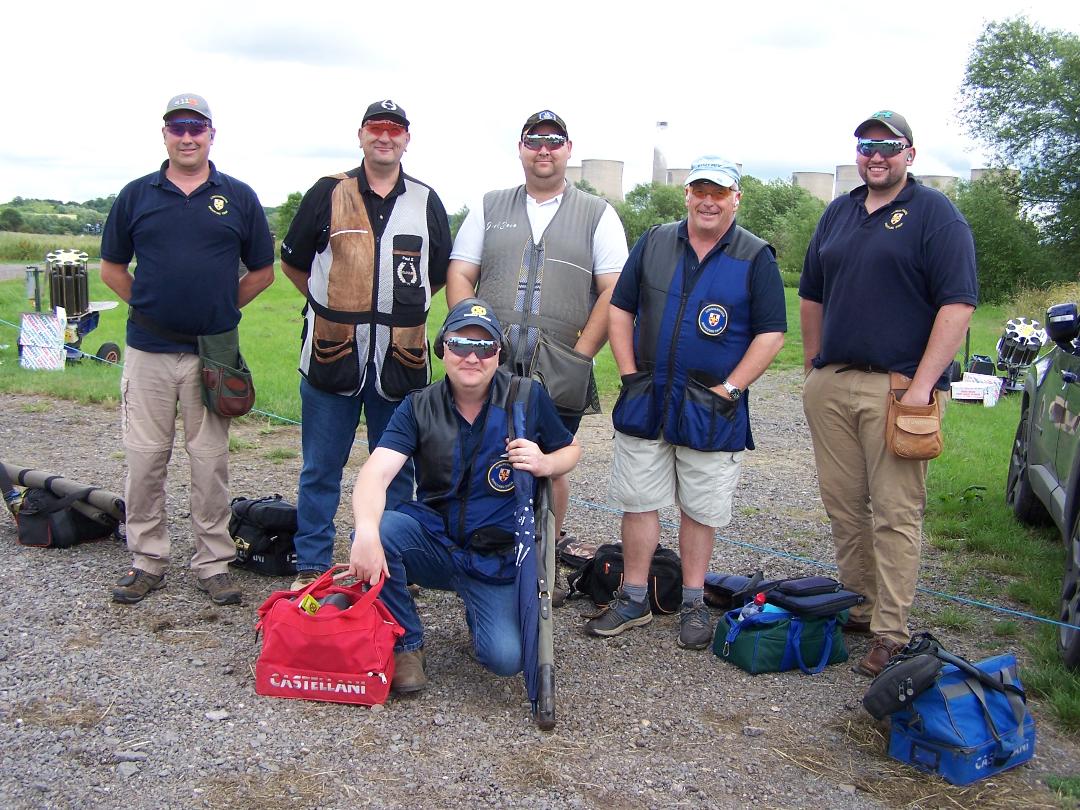 Things, generally, might not be quite normal but some 190 shooters were able to forget the trials and tribulations of the past year for a while and enjoy an excellent round of sporting at Kegworth Shooting Ground on Sunday. The weather looked decidedly iffy as, although it was a lovely warm day, the dark clouds and rumbles of thunder in the background looked and sounded threatening but apart from the odd spit the rain held off until the end of the shoot. Competitors enjoyed 13 stands of very good quality targets. All were visible, all were in range so all were there for the taking.
Only 5 out of the 8 counties in the region managed to put in teams this year, for a variety of reasons, but nevertheless, the big hitters in terms of sporting prowess, like Suffok and Notts were there so competition was still fierce. With the need (because of covid restrictions) for the ground to adopt a system which reduced the contact between competitor and referee no-one knew either what their own score was or how their team had fared so it will have come as a pleasant surprise to find that the consistent scoring by the Notts team gave them the win. Top scorer was T Willis on 87 but the scores of the supporting team members, L Clements, A Swaine, K Warner, A Beamish, R Sanders, M Chiakli and J Severn all clustered around the mid 80's to give a team score of 509. Runners-up slot was taken by Lincolnshire on 500 (Pictured above). Lincolnshire, a vast rural county, has some excellent sporting shots but, historically, has never shone at this event but this all changed this year. There was some exceptional shooting from Trevor Hawkins, whose score of 91 was only one of 3 scores to break the magic 90 but again Trevor was well supported by his team mates.
Another win for the Notts team, as the ladies, C Smalley and A Gregory both shot superbly well to take the ladies honours from Lincolnshire by 11 points.
The veteran's glassware is heading south this year as the ever consistent, Jim Munday and John Stanton of Bedfordshire finished ahead of Leicestershire also by 11 points.
Junior team winners were Lincolnshire with top scorer for them, Kallum Burrell, also taking the junior high gun with his score of 88. Kallum is now an old hand at team events but this year he was joined by 3 newbies, Ella Bennett, Ollie Caswell and Henry Sardeson. All have come a very long way in a very short space of time so we hope to see more of them in the future.
At the moment we are not able to do presentations but the glassware for the winning teams will be made available to the county team managers who, can hopefully, organise photographs.
Our thanks to John and Janet at Kegworth for a very well-run shoot.