East Midlands Website : News
SPORTRAP 2021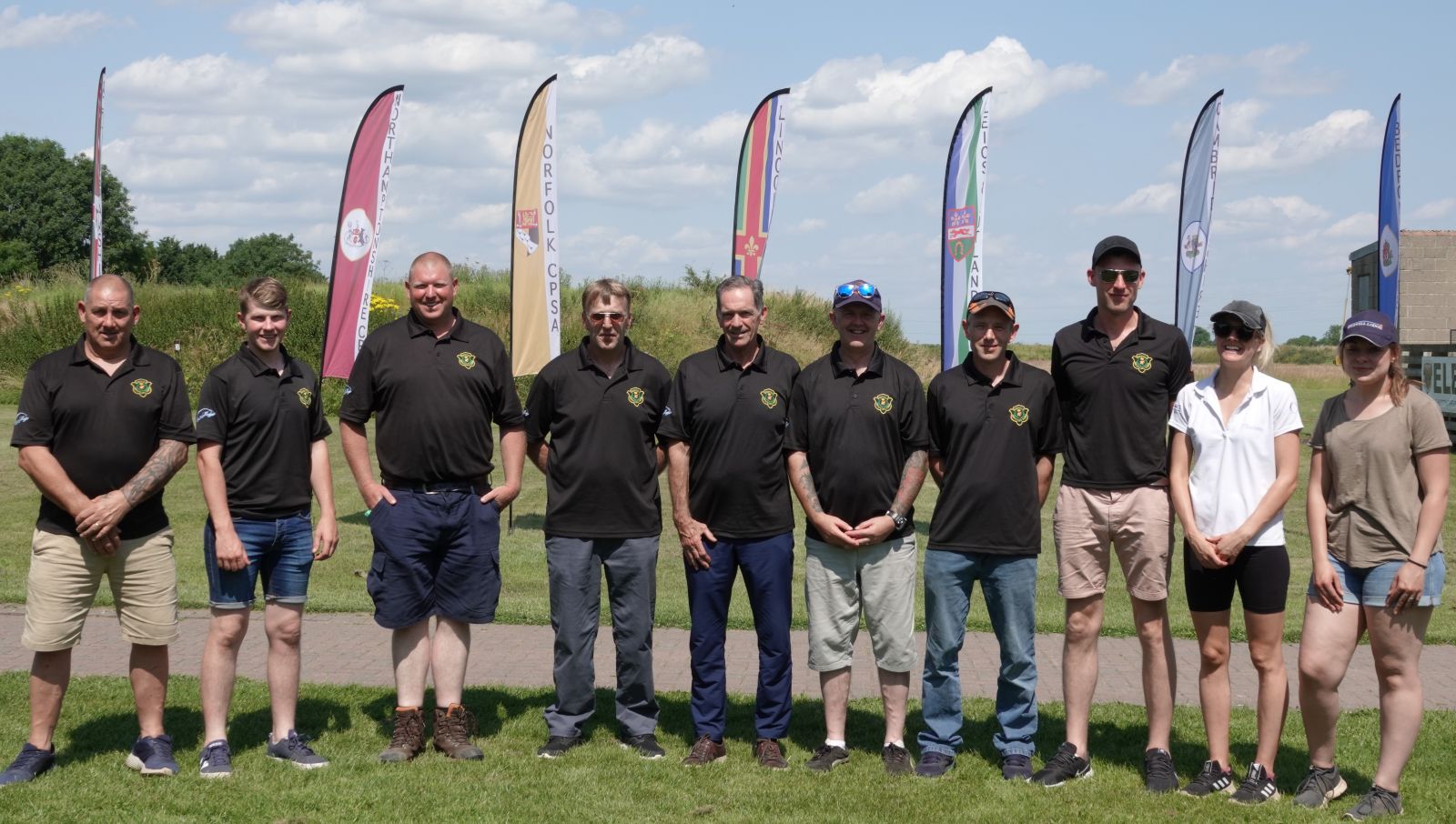 TEAM SUFFOLK IN LANDSLIDE VICTORY
This weekend Orston Shooting Ground hosted on their immaculately presented grounds the first ever running of the East Midlands Intercounties Sportrap alongside the East Midlands Sportrap Regional Championships.
In a heavily congested fixture list, we are grateful to the four counties who managed to raise a team for this event. We always realised that 2021 was going to be a difficult season with so much going on due to the compressed season caused by Covid, but hopefully now we have gotten this event off the ground we can press on with things next season and make a real success of it.
All that said there was some fabulous shooting on show in sweltering conditions against some testing targets with no less than nine 90+ scores in the team competition alone and fourteen in the individual competition, and 90+ scores were required to win Seniors, Vets, Ladies and Juniors, you cannot deny that is an extremely high standard of shooting.
In the team competition Team Suffolk romped away with proceedings fielding a strong side of Pete Mayhew 96, Francis Alexander 84, Spencer Reeves 79, James Abbott 88, Joshua Nunn 86, Karl Patten 93, Rob Butters 91 and Chris Willis 84 to give them a final team score of 538/600. Suffolk finished some 29 clays clear of second place finishers Lincolnshire who had Lee Sallabanks top scoring on 95.
In the Regional Championship Notts shooter Andy Beamish who was not in his county team scored an impressive 97 to win the regional title by just one clay from Suffolk skipper Peter Mayhew, who in turn was one clay in front of Lincs shooter Lee Sallabanks.
In Vets it was another Notts shooter Pat Dickman, again not in his county team that took the title on 94, four targets clear of fellow county shooter Martin Doughty, and Steven Chsehi another not in the Notts team to make it a clean sweep for Nottinghamshire shooters taking the bronze medal on 89. A quick calculation shows that Notts could have improved their team score by 23 clays, not enough to topple Suffolk but they would have run them close.
In Ladies Louise Smith of Northants took a day off from her favourite discipline of FITASC to tackle the Sportrap targets and it turned out very profitable as she put in a very impressive 93 to win the title over next best Megan Gamble 84, again not in the Notts team, with fellow county shooter Catherine Smalley picking up the bronze on 78.
In juniors Lincs shooter Kallum Burrell who is in top form right now scored 92 to take the title, Simon Muirhead from Suffolk was runner up on 85, and Max Allen of Cambs picked up the bronze medal.
Many thanks to Emily, Tracy, Nicola and all the team and refs at Orston for such an enjoyable day.
Our next shoot is the Regional DTL Championships at Northampton SG next Sunday (August 25th), to book on call Martine on 01604-781741.