East Midlands Website : News
DTL CHAMPIONSHIPS 2021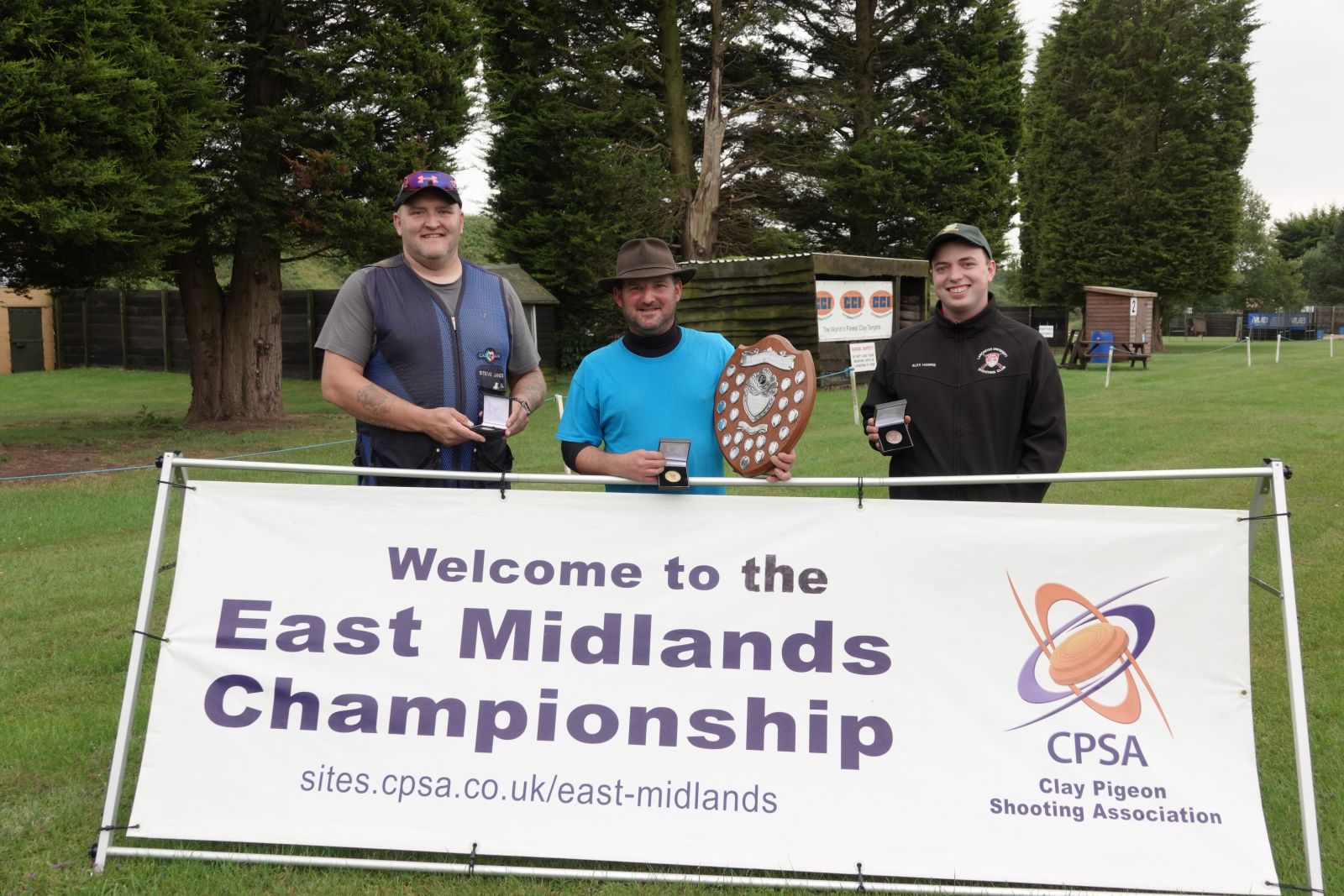 GEOFF RETAINS THE DTL TITLE
With a smaller than average field of shooters attending the East Midlands DTL Championships at Northampton Shooting Ground the level of competition was still very high.
Hazel Whiten from Cambridgeshire made it a successful day for her winning the Ladies title at Northampton then driving to Priory CTC near Kings Lynn to win the Cambridgeshire Ladies Single Barrel title.
Cambridgeshire shooter Ethan Lord taking an away day from his preferred discipline of English Skeet was cajoled to shoot by county teammate Phil Barnard and Dad Marcus and took the junior title.
In Vets it was good to see a great supporter of the East Midlands region Mike Brookes of Leicestershire win the title again with a superb score of 98/289, with a brace of Lincolnshire shooters chasing him all the way, Richard Gray finishing second and George Constanti third, Mike last won this title back in 2018.
Alex Harris of Leicestershire was the leader in the club house for some time alongside fellow county shooter Mark Joyce, both finishing on 291, Mark hitting 99 to Alex's 98. But on the penultimate squad were two former winners, Steve Janes from Bedfordshire who took the title in 2018, and the current holder and the highly entertaining Geoff Howlett from Suffolk shooting his unique Browning A1 which is over 50 years old and has a lot of custom features…. don't take my word for it, next time you see him ask for a look, you won't be disappointed, and I promise you will be fascinated and amazed.
Geoff set a killer pace demolishing his first 50 targets for maximum points, whilst Steve let a couple go that his second barrel had to mop up. In the third and fourth rounds Geoff let one elude the first barrel but was successfully dispatched with the second, meanwhile Steve saw one target in each of those two rounds go sailing on looking for the sanctuary of the banking and it was Geoff's title once again finishing on a magnificent 100/298, Steve having to settle for the runners up berth on 98/292 and long-time leader Alex Harris claiming third.
Many thanks to Marty, Pete & Roy for some excellent targets, and on a personal level many thanks to Geoff & Steve who kept me highly entertained for over an hour after the final gun had fallen silent.