HEREFORD & WORCESTER Website : news
ALL ROUND COUNTY CHAMPIONSHIPS 24TH SEPTEMBER 2017
PLEASE NOTE: FOR ANYONE ATTENDING THE H&W COUNTY ALL ROUND CHAMPIONSHIPS ON SUNDAY 24TH SEPTEMBER WE WOULD LIKE TO ADVISE YOU THAT CERTAIN ROADS WILL BE CLOSED DUE TO THE VELO CYCLE RACE. MAP IS BELOW AS THERE ARE WAYS TO AVOID THEM. IF ANYONE KNOWS OF SOMEONE ATTENDING WE WOULD APPRECIATE IT IF YOU COULD PASS THIS INFORMATION ON. THANK YOU AND OUR APOLOGIES FOR ANY INCONVENIENCE CAUSED.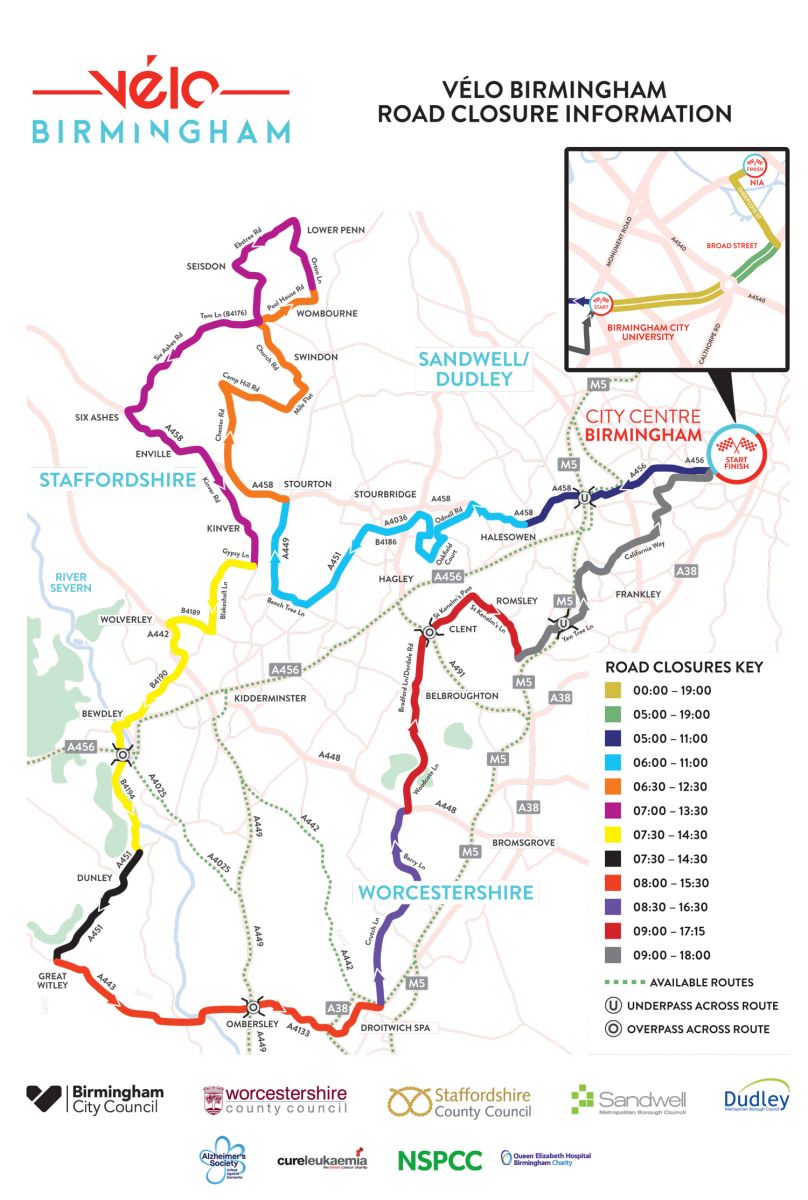 __________________________________________________________________________
AGM
The AGM took place on the 4th February 2017 at the Leaking Well with over 40 people attending. After both the Chairman, Secretary and Treasurer had given their reports for 2016 the 2017 committee was elected. Rod Davies (Chairman), Nick Stokes (Vice-Chairman), Pat Smith (Secretary), Nick Stokes (Treasurer), Simon Jones, Mike Perry, Matt Pugh, John Hadley, Wes Harris, Graeme Walker, Jerry Ruane, Andrew Foxall, Brandon Smith and Archie Parker-Smith. This followed the first of our 2017 County Championships which we held at Park Farm SG. The Skeet Doubles County Championship was won with a very impressive 48ex50 by Brandon Smith, he also won the Junior title. The Compak Sporting County Championship was won by Phil Smith on 48ex50. (full details in the discipline section)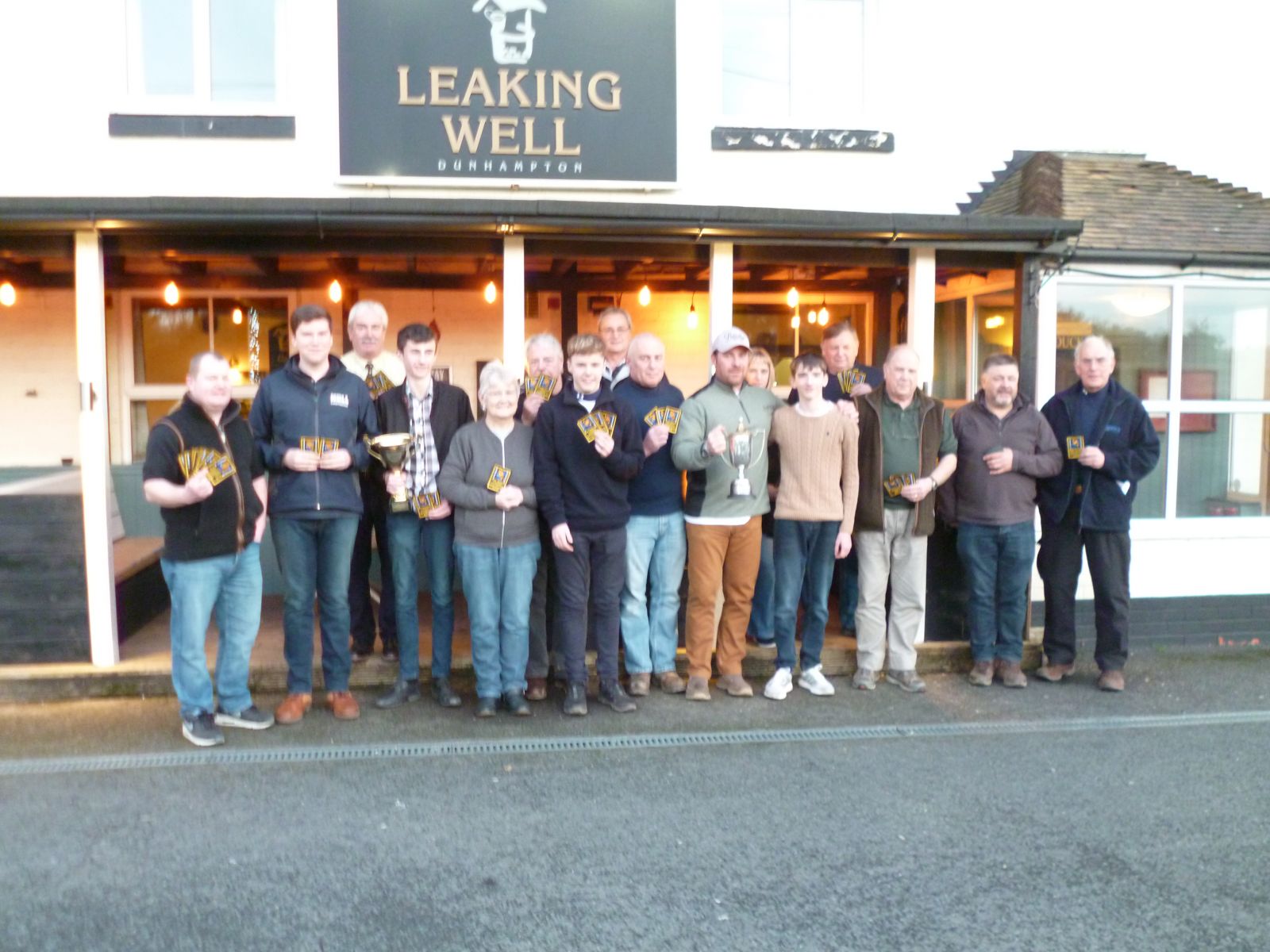 2016 Champions with their awards
_____________________________________________________________________________
Appendix 1.
WEST MIDLANDS CPSA 2017.
ELIGIBILITY OF CPSA MEMBERS TO PARTICIPATE IN COUNTY TEAMS / CHAMPIONSHIPS.
Following earlier disputes / protests over the eligibility of members compete in a County Championship or to represent a particular County as a member of a County Team participating in Inter – County competitions , the West Midlands Regional Committee will have regard for the following protocol to rule on eligibility.
Under most circumstances the County shown on a members's association membership card will be taken as demonstrating eligibility to compete on behalf of that County.
In the event of any protest, dispute or doubt over the accuracy of the County information recorded on the members current membership card, their residential address recorded on their current Firearms – Shotgun Certificate will be regarded as holding primacy in respect of demonstrating their current residential address and therefore the County area that the member should be representing or competing on behalf of.
Where such disputes arise at the time of a County Championship or an Inter Counties event the member should be requested to produce their Shotgun Certificate as proof of residential address before any score from that individual can be accepted to influence the result of the event.
For the avoidance of doubt, any entry to a West Midlands Championship event under Welsh or other potentially eligible memberships rather than a CPSA membership, where an individual holds membership of multiple associations will NOT be eligible for any West Midlands awards unless they use a valid CPSA membership number when entering the competition.
_____________________________________________________________________________
VACANCY FOR WEST MIDLANDS REGIONAL DIRECTOR
PLEASE GO TO THE FOLLOWING WEBSITE FOR FURTHER INFORMATION IF YOU ARE INTERESTED
https://www.cpsa.co.uk/news/ cpsa-hq/2017/02/07/west- midlands-regional-director- vacancy.
--------------------------------------------------------------------------------------------------------------------------------------------
HEREFORD & WORCESTER AGM 2017
The Hereford and Worcester CPSA will hold their AGM at the Leaking Well, Worcester Road, Dunhampton, DY13 9SX on Saturday 4th February 2017 at approximately 4pm.
We will start the day at Park Farm SG, Main Road, Ombersley, WR9 0EX with two H&W County Championships taking place. Telephone entries are required (01905 620237) for the 50 registered Skeet Doubles and 50 registered Compact Sporting. We will also hold a 50 bird non registered ABT starting at 10am.
At approximately 3pm lunch will be available at the Leaking Well. This will consist of a 2 course carvery costing £10.99 per person. To book lunch telephone Pat Smith on 07969 452580.
The AGM will then take place with a new committee to be elected for 2017. If you are interested in joining the committee or have any questions to ask, please notify a current committee member.
The 2016 County Championship awards will then take place. If you have an award to collect it would be wonderful to see you all there.
_______________________________________________________________________
BRANDON SMITH RECEIVING THE SILMA 12 GAUGE SHOTGUN HE WON AT BREDON SHOOTING SCHOOL ON SUNDAY 19TH JUNE
----------------------------------------------------------------------------------------------------------
GARLANDS 16TH/17TH APRIL 2016
First the bad news...... Sportrap on 16th and 17th April at Garlands has been CANCELLED.
Very sorry but not enough confirmed entries to put it on
Now the good news..... It means we have more space for extra stands on the main event.. 100 Reg Sporting
This is the 2nd England team selection shoot and West Midlands Area Champs. However, the course will be of a normal ability standard (not set for AAA shooters as some seem to worry!) and EVERYONE is welcome.
Open both Sat and Sun with refs on every stands NOT SQUADDED.
White Gold Challenge runs both days with guaranteed prize fund of £175 each day.
Extra Pool Shoot will also be running to keep you entertained.
Entries both days 10am to 2pm
Shop open both days for cartridges etc.