LINCOLNSHIRE Website : News
East Midlands Helice
ALEX HORTON AND DONOVAN JENKIN TAKE THE HONOURS
FROM THE EAST MIDLANDS HELICE CHAMPIONSHIP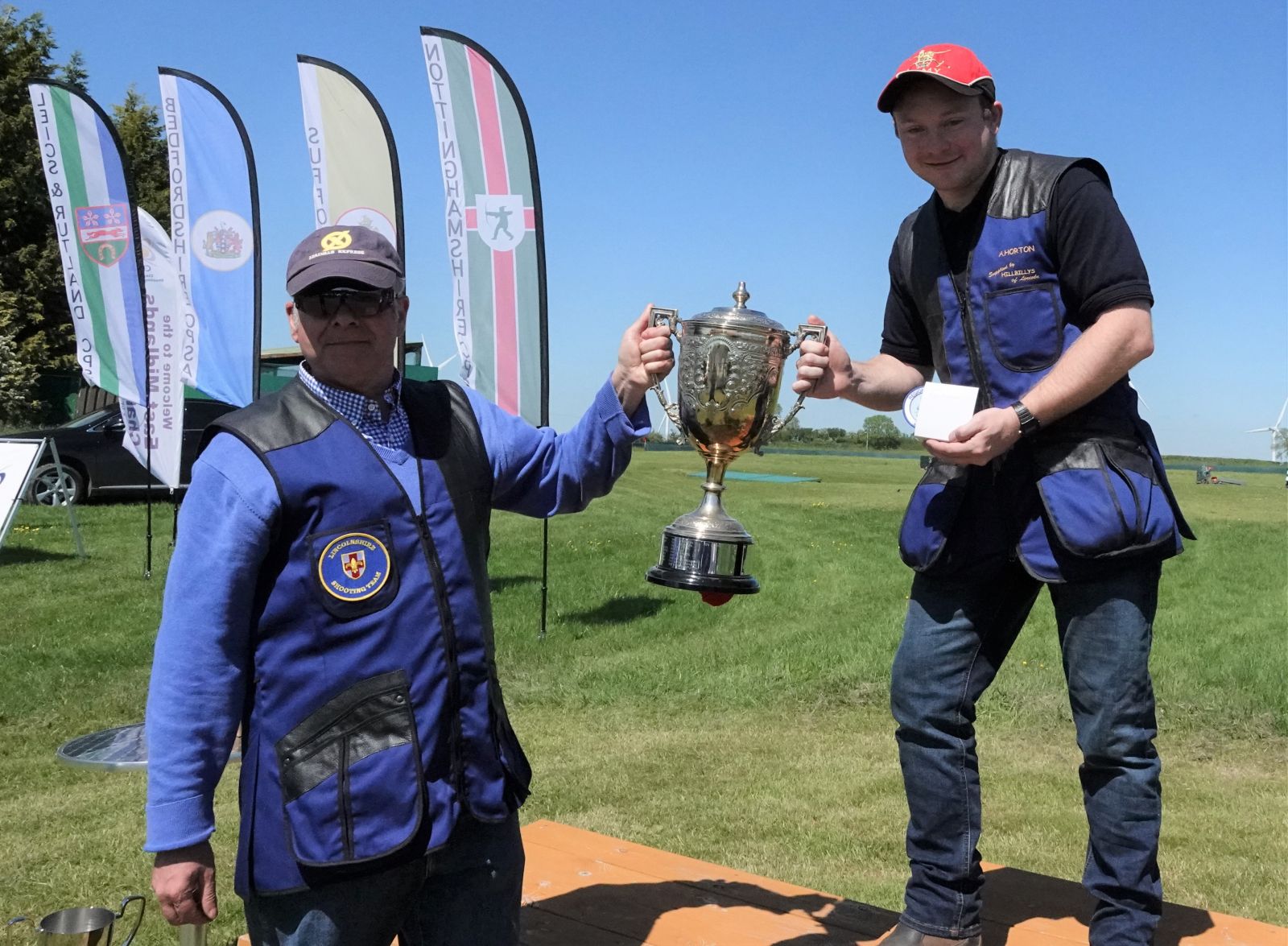 Donovan Jenkin and Alex Horton
The sun had got its hat on at Rugby & District Gun Club today for the East Midlands Intercounties and the Regional ZZ Helice Championships and attracted a healthy field of 34 shooters, some no doubt attracted by the team prize fund of a generously donated £500 by TMA Bark and the Witham Group.
Although it was a bright and warm day it was definitely a few degrees cooler on stand and a fairly sharp breeze was blowing in the faces of the competitors.
It was really good to see so many old friends and acquaintances, plus a few newbies to the world of ZZ shooting that had stepped out of the comfort zone of their first choice discipline to have a go, and it was two raw recruits that stole the day in the shape of Alex Horton from Lincolnshire and Chris Hall from Cambridgeshire. For Chris it was his first venture into ZZ and the second for Alex, his first I might add saw him take the Lincolnshire County title.
Both shooters finished on an impressive 23 ex 24 to force a shoot off over 5 targets. Alex shooting first with his no messing about style, on stand, press the button, bang, target dead, and he dispatched his five targets with the minimum of fuss, all first barrel kills. Sadly for Chris after such a near faultless debut into the discipline the first target in the shoot off eluded both barrels and the title was heading back to Lincolnshire.
Many congratulations to Alex, who I can recall first making his debut for Lincolnshire as a junior in the Intercounties Sporting at Sporting Targets a number of years back, his skeet vest that day, the smallest made apparently absolutely dwarfed him, and its really great to see the way he has developed in clay shooting. We should also spare a thought for Chris, a superb debut score in ZZ that would on many occasions have won, but it was not to be, but he deserves a great deal of credit for a superb score.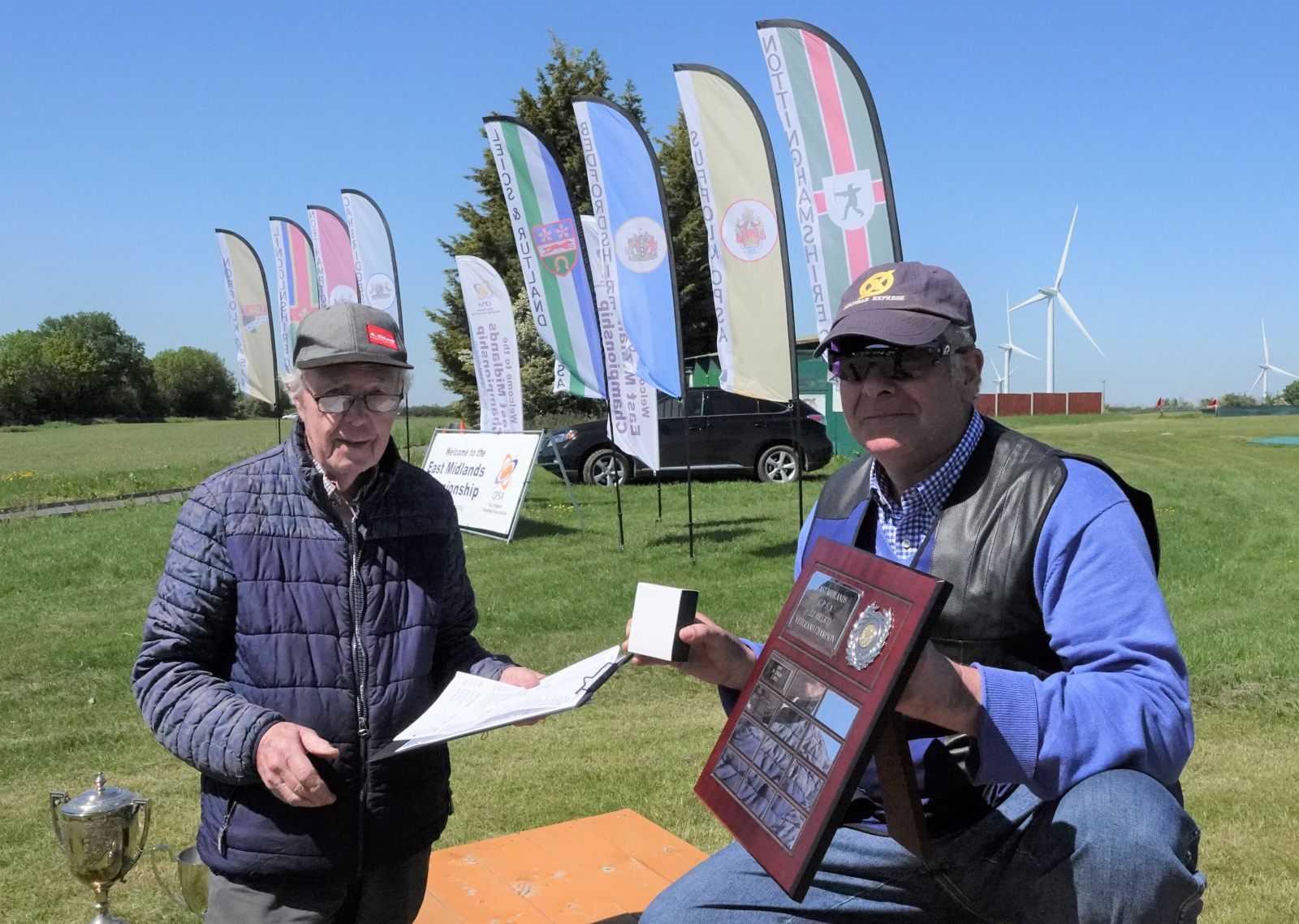 Donovan Jenkin - East Midlands Veteran champion scoring 19/24
Finally many thanks the shooters that took part and continue to support the region, also to John, Trevor, and Keith at Rugby & District for a very enjoyable day, our sponsors TMA Bark and the Witham Group, plus of course Donovan Jenkin who has really driven ZZ Helice shooting in the region in the last few of years, and for that we reserve special thanks.
For full results click here.