LINCOLNSHIRE Website : Welcome to the Lincolnshire CPSA

***BREAKING NEWS***
CONGRATULATIONS TO SAIRA BOARDMAN, BRONZE MEDAL POSITION AT ENGLISH OPEN SINGLE BARREL
WATCH THIS SPACE
We have now re-scheduled most of our county championships - for the present calendar follow the fixtures icon. Dates are still to be arranged for Double Rise and Notts. v Lincs. All Round challenge. Dates for these will be published once the dates can be agreed with the hosting grounds. Updated 14th September
*******
NOT QUITE NORMAL BUT GETTING THERE!
We, the Lincolnshire Committee, are pleased to present our post lockdown championships but, although the shooting will be great, there are certain things which, due to government restrictions, we are not able to do.
a) There will now be a limited opportunity for presentation of championship trophies in accordance with the latest guidelines issued by CPSA (12th August).
b) Lincolnshire will be entering teams for the National Intercounty shoots but we are not able to do our usual selection process so teams will be selected by the appropriate team managers.
c) There will be no raffles at our major championships.
We are just pleased to be back doing the sport we all love, so a few restrictions are a relatively small encumbrance. Enjoy the day, we will catch up with you all in due course. The above will apply to all of our championships until further notice.
THE NEXT LINCOLNSHIRE CHAMPIONSHIP WILL BE:
SPORTRAP
TO BE HELD AT
ORSTON SHOOTING GROUND
ON SATURDAY & SUNDAY 26TH/27TH SEPTEMBER
BOOKINGS CAN BE MADE ONLINE OR BY RINGING EMILY ON 01949 851181
Followed by
ENGLISH SKEET
TO BE HELD AT
THE PRIORY CLAY TARGET CENTRE
ON SATURDAY & SUNDAY 10TH/11TH OCTOBER
TO BOOK RING NATASHA ON 01406 351451
*************************
2020 SKEET DOUBLES CHAMPION - MATTHEW ROBINSON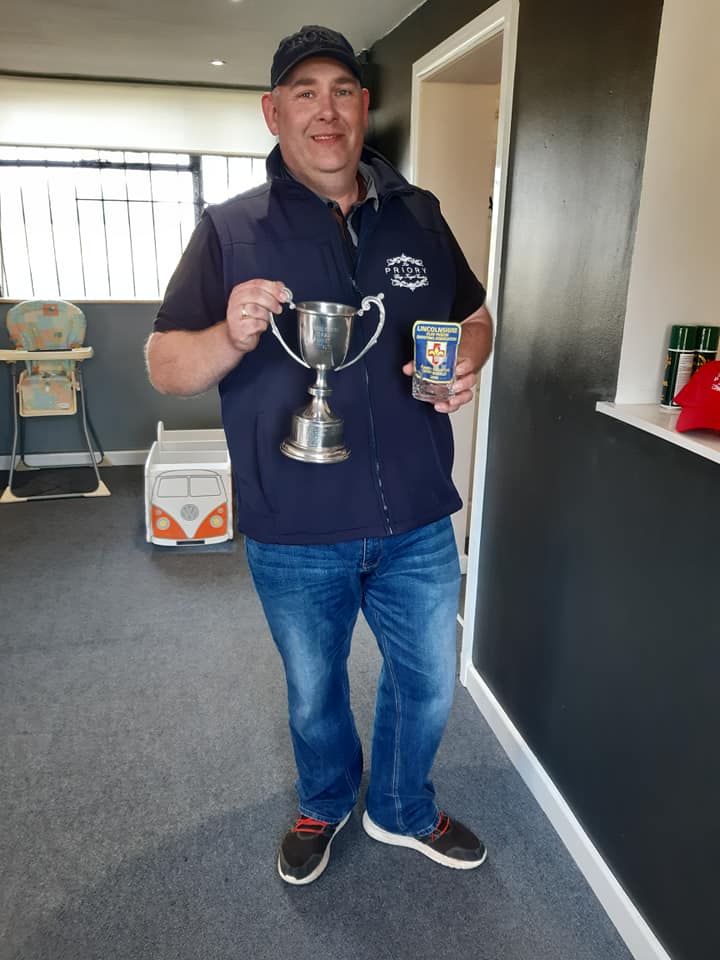 ***************************
2020 Calendar of championships & events

Championship results

Team Lincolnshire




See our full calendar of events here

For reports & photos from all our county championships

Skeet Doubles results published

Join Team Lincolnshire - see how here.

Inter county shoot dates now published

English Sporting Team & squad times announced
East Midlands

Charity Events & County Fairs

East Midlands Championship fixtures & Lincolnshire successes in the region

Reports from E/O DTL and B/O sporting now published

Join us to raise money for charitable causes. Let us make 2019 bigger and better than ever.

£350 raised for Prostate Cancer & Dick Fletton wins the Derek Olivant Memorial Trophy
Lincolnshire Supreme champion

Merchandise - Lincolnshire Shooting Team

Merchandise - Lincolnshire CPSA

Join the best in the county. Compete for the title of Lincolnshire Supreme Champion

SUPREME CHAMPION 2020 TOP 10 AFTER FOUR DISCIPLINES ANNOUNCED.

Available merchandise for past and present members of any Lincolnshire Shooting Team

Also available for non team members
Follow us on Twitter - @Lcpsa
&
_____________________________________________________________________________________________________________
____________________________________________________________________________________________________________________
You can find out about:
• the representatives on your county committee
• the names of our various discipline Team Managers
• a list of the committee's meeting dates
• dates and venues for our county Championships
• reports on how the Championship shoots have gone
• up to the minute news items
• contact details

by clicking on any of the options on the left hand side menu bar