LINCOLNSHIRE Website : Charity Shoots & Country Fairs
LINCOLNSHIRE CPSA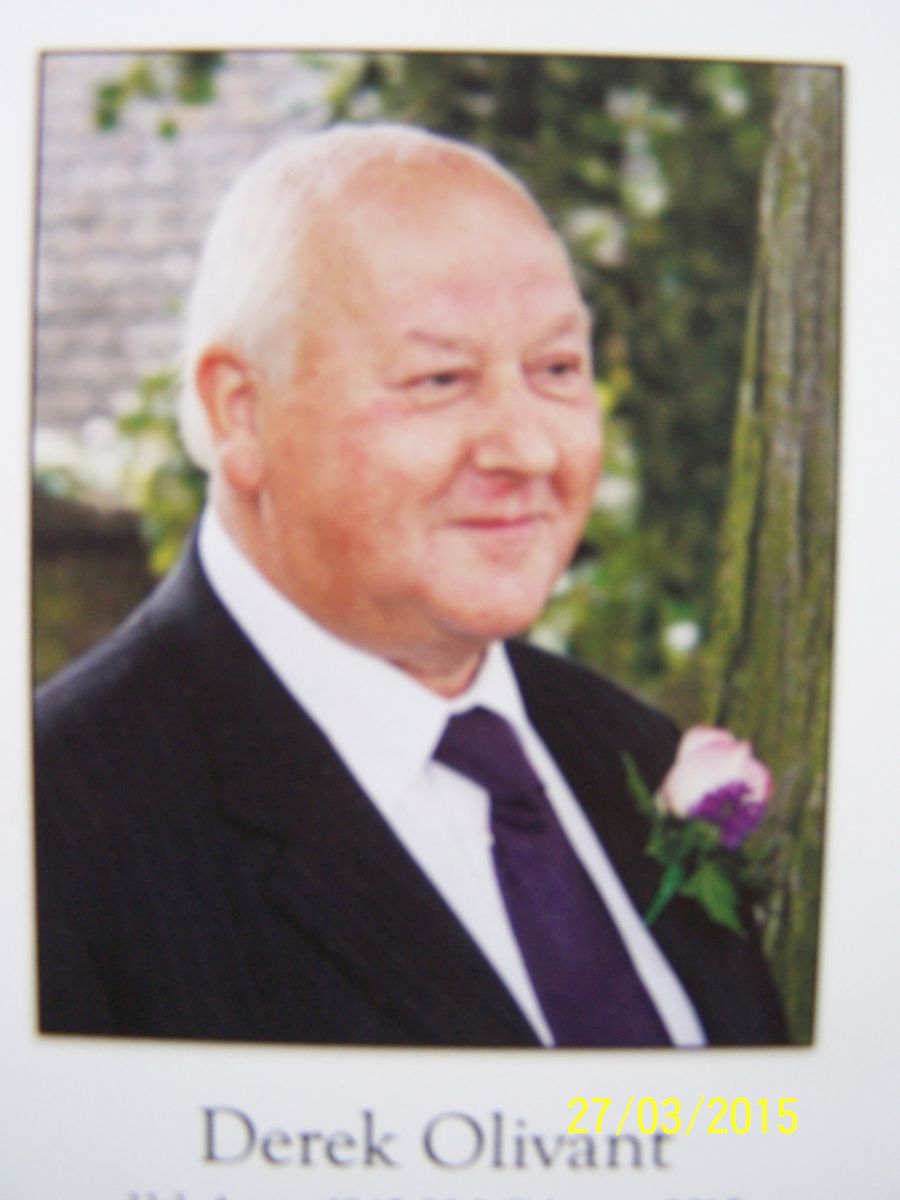 Competitors from Lincolnshire were joined by shooters, not only from the home county of Nottinghamshire but also from Norfolk, Cambridgeshire, Derbyshire and Staffordshire to enjoy a good ABT competition and, in the process, raise money for a very worthy cause in memory of our old friend, Derek Olivant.
Unfortunately the weather was inclined to be wet early in the day and the damp conditions caused one or two to decide that a late breakfast and a read of the paper was preferable but as conditions brightened from late morning onwards they perhaps missed out on what was a very enjoyable days shooting. In spite of the early drizzle, some of the highest scoring came from the early squads and Jack Wilkinson, was one of those. Jack dropped 2 on his first line but, after giving himself a good talking to, he straightened the rest to finish on, what turned out to be, an unbeatable score of 98 so for the second time in this competition's 7 year history the magnificent Derek Olivant Memorial trophy has found its way back to the Wilkinson household.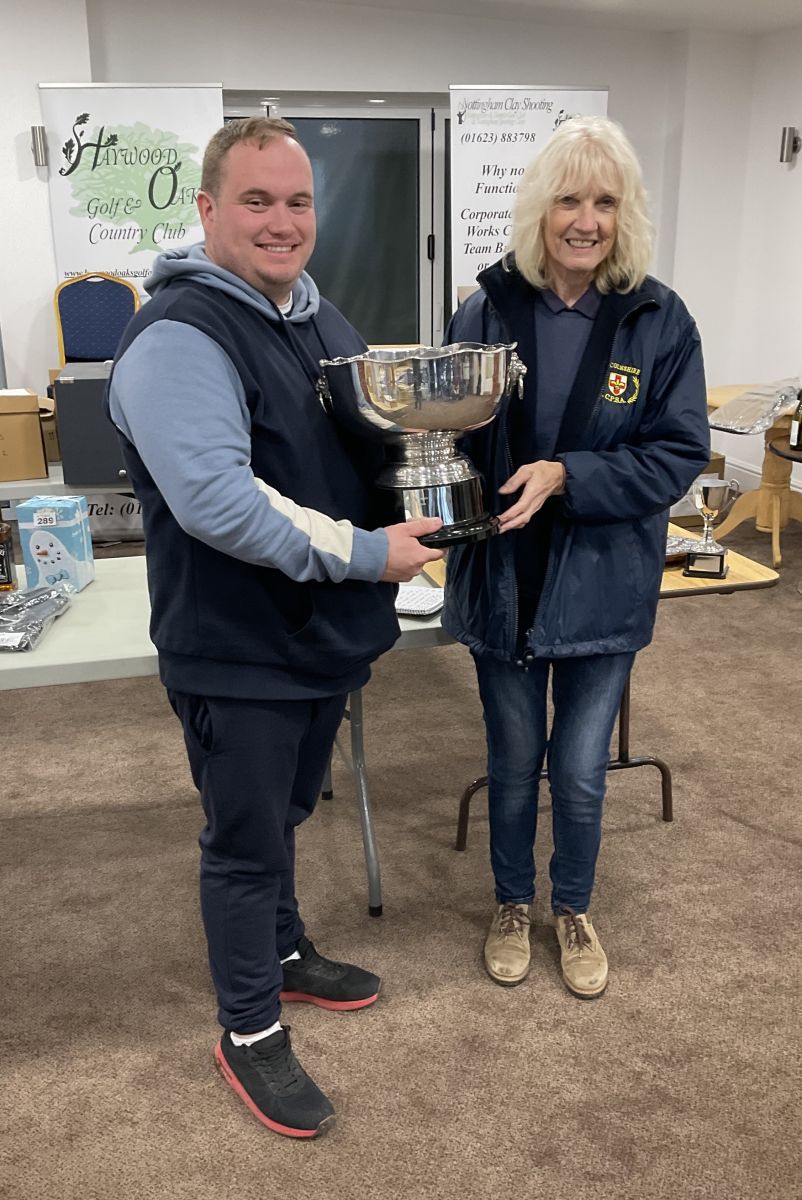 Jack Wilkinson - Derek Olivant Memorial ABT winner
As the trophy can only be won by a Lincolnshire shooter, Lincolnshire CPSA put up prizes of 100 cartridges for the overall winner plus 50 cartridges each to ladies, juniors and veteran winners. The overall high scorer was, of course, our very own Jack Wilkinson but right behind him was Norfolk's William Gilbert, whose score of 97 earned him 50 cartridges as the highest scoring junior. Another closely contested category was veterans, with Russ Hufton's 96 just edging out Ken Rimington and Robert Flowers. The ladies category was comfortably won by Cambridgeshire's Jane Bell on 85.
| | | |
| --- | --- | --- |
| | | |
| Russ Hufton - Veteran winner | Jane Bell - Ladies winner | William Gilbert - Junior winner |
The principal aim of the day is not only to provide some good competitive ABT shooting but also to raise as much money as possible for Prostate Cancer and I am always humbled and gratified to see just how generous our members are. The raffle table soon filled up with donated prizes so the odds of winning something were pretty good. The final sum raised of £750 was a record amount and for this we thank the shooters themselves and especially for the support of Graham Elkington, John Coppin and Steve Pinch, who agreed to merge the proceeds of the memorial shoot held for his father, Lol Pinch.
As always we must thank Carl and the team at NDGC, especially ace raffle ticket seller, Linda Hewkin. It is likely that Prostate Cancer will touch many of our lives so we are immensely proud to be part of this fund raising effort. Thank you all.
If anyone, who was unable to attend on the day, would like to make a donation in Derek's memory please contact Janet Stennett or any member of the committee. Email addresses and phone numbers are listed under "Committee".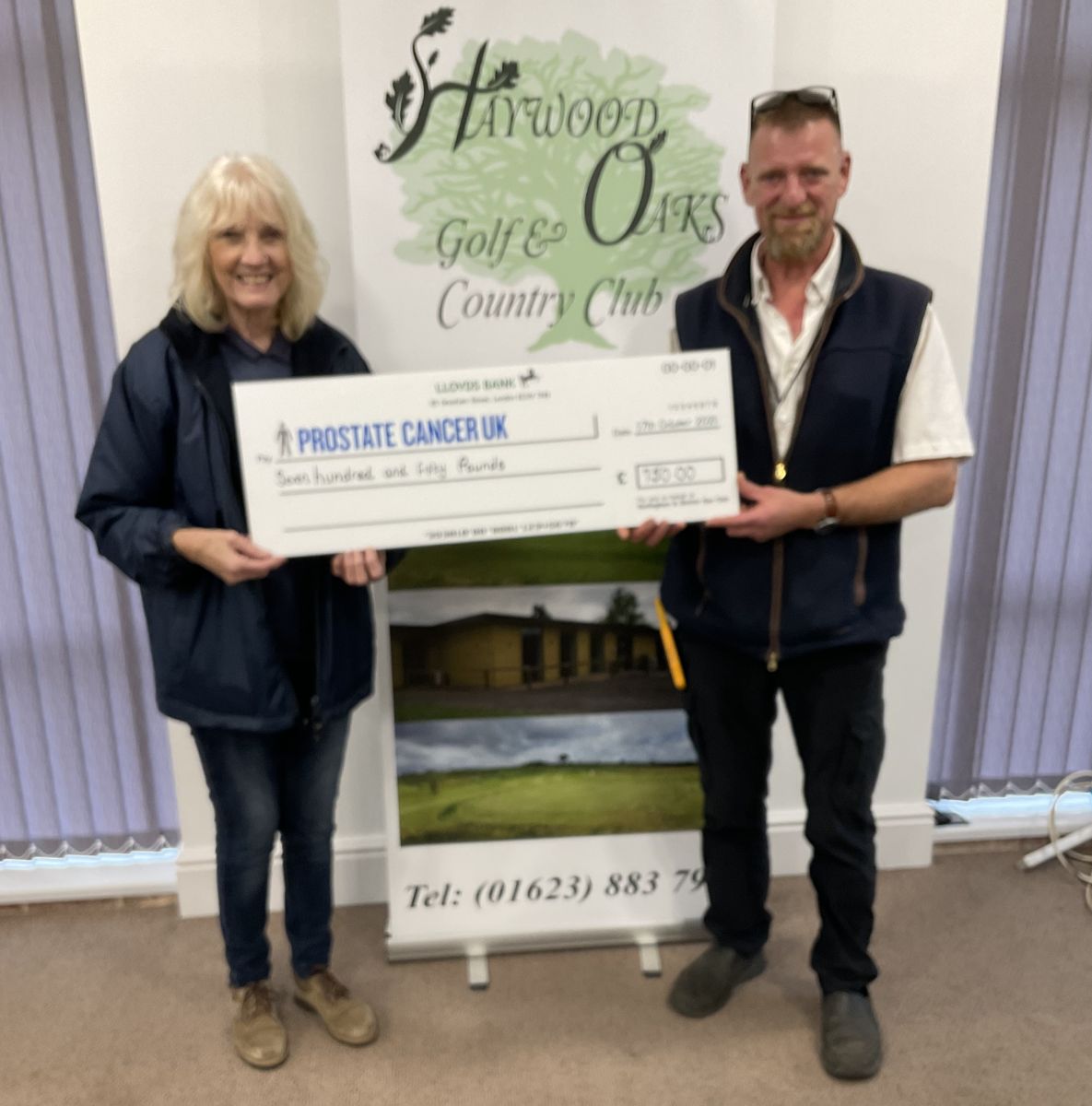 Janet Stennett, Treasurer, Lincolnshire CPSA receiving a cheque for £750 from Carl Smith, NDGC