LINCOLNSHIRE Website : English Skeet
LINCOLNSHIRE ENGLISH SKEET CHAMPIONSHIP
HELD AT THE PRIORY CLAY TARGET CENTRE
ON SATURDAY/SUNDAY 21ST/22ND AUGUST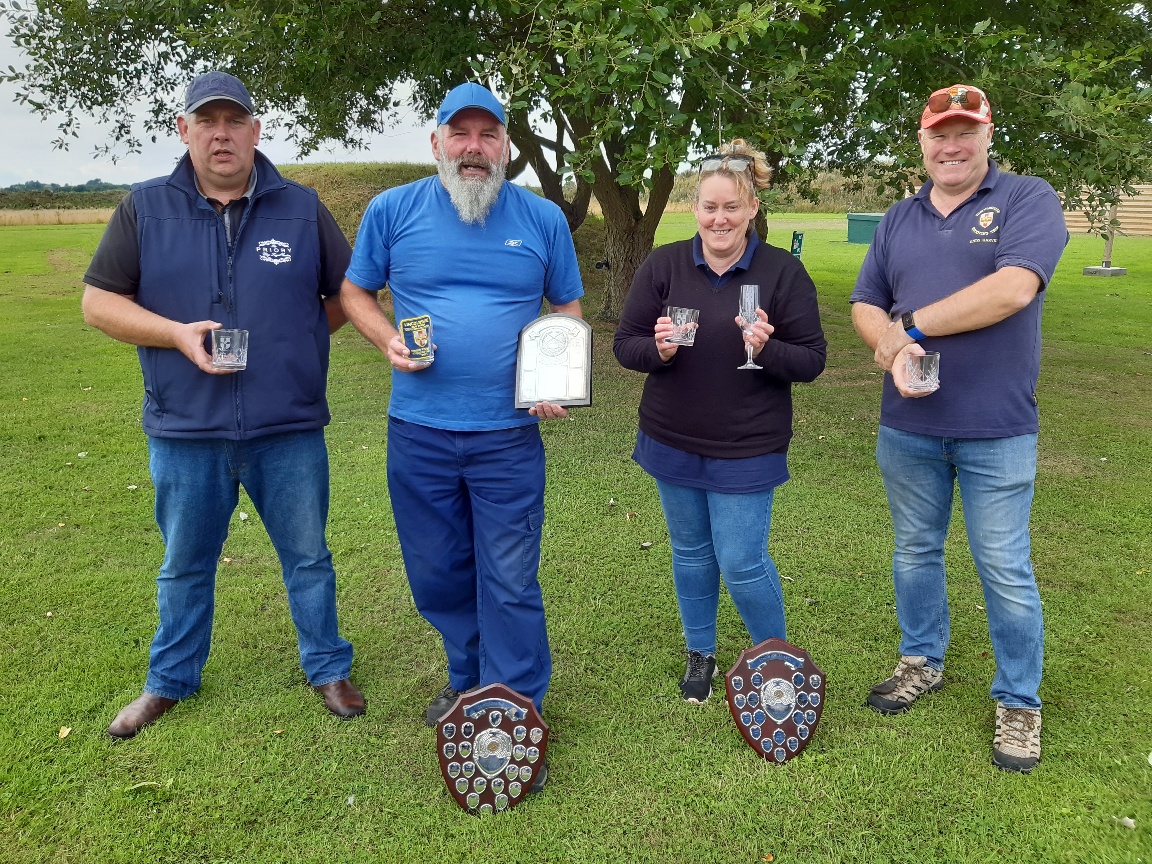 LINCOLNSHIRE ENGLISH SKEET WINNERS
L-R MATTHEW ROBINSON (A), DOUG MOORE (LINCS HIGH GUN & VETERANS CHAMPION, JACKIE BAKER (LADIES CHAMPION), ANDY HARVEY (AA)
For the second year running this competition was held over 2 days in an effort to give everyone who wanted to shoot it the opportunity to do so and several competitors took advantage of this by entering on Saturday. There was no particular advantage, weather wise, as conditions were very similar for both days. Norman Smith, who is local to the ground, elected to shoot Saturday and posted a very tide score of 95 for all to follow.
Our 2021 Olympic skeet champion, Matthew Robinson, almost made it the double with his score of 96 but then along came Doug Moore who swept all before him with a mighty score of 98 giving him the overall title as well as the veteran title.
In the ladies competition, Rosie Parkinson, shooting her very first registered skeet competition posted a Saturday score of 84 and came so close to winner the ladies category. Her score card showed 23, 22, 22 and 17 so the title was within her grasp. Rosie is still a junior and shows exceptional promise so will be one to watch in the future both at this discipline and her chosen discipline of sporting. Just 5 points down at 50, it looked like the challenge would come from Saira Boardman but it was Jackie Baker, shooting each round consistently, who claimed the title and C Class with a solid score of 85.
Not too surprisingly, Kallum Burrell, claimed yet another title by winning the junior category with a score of 92. He is another young man who shows exceptional ability. Following in the footsteps of George Cheer, he is the one to beat in our Lincolnshire championships and has already won outright the World sportrap championship so has a very bright clay shooting future in front of him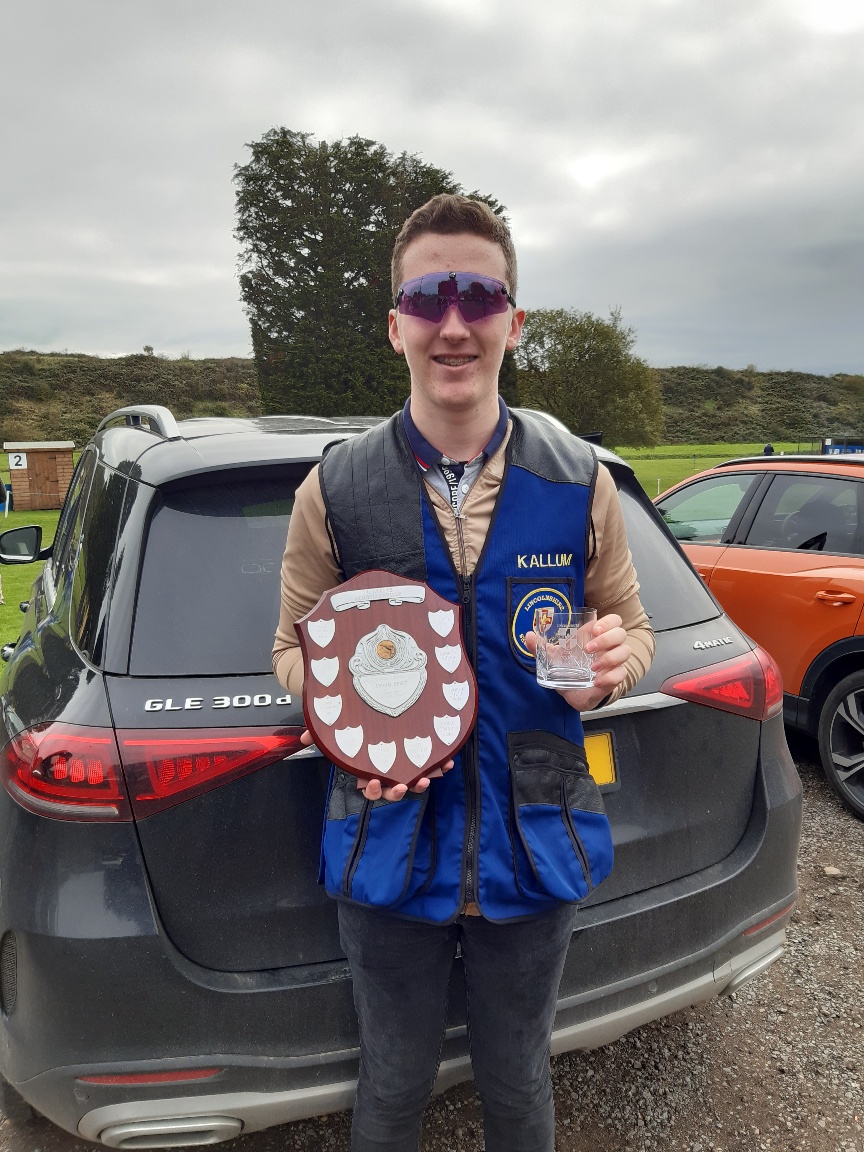 Kallum Burrell - English Skeet junior champion (2020 photo - to be updated for 2021 as soon as possible)
RESULTS
| | | |
| --- | --- | --- |
| CATEGORY | NAME | SCORE |
| HIGH GUN | DOUG MOORE | 98 |
| AA | ANDY HARVEY | 93 |
| A | MATTHEW ROBINSON | 96 |
| B | PHIL PORTER | 93 |
| C | JACKIE BAKER | 85 |
| LADIES | JACKIE BAKER | 85 |
| JUNIORS | KALLUM BURRELL | 92 |
| VETERANS | DOUG MOORE | 98 |