LINCOLNSHIRE Website : Skeet Doubles
LINCOLNSHIRE SKEET DOUBLES CHAMPIONSHIP
HELD AT THE PRIORY CLAY TARGET CENTRE
ON SUNDAY, 1st AUGUST
Great to see a few familiar faces today, and always nice to see shooters trying out different disciplines and taking a walk on the wild side!!
Skeet Doubles is an acquired discipline, not shot regularly by many, and always throws a few shooters when it comes to the less familiar doubles off stations 3 and 5.
Weather wasn't the greatest for the first squad out, overcast, scattered showers and an intermittent breeze off the Wash made for some challenging targets.
As always Natasha and the team at Priory had the ground looking immaculate and the targets spot on, barring the odd wind affected little blighter. Many thanks to Mark Peachey and Matthew Robinson for refereeing today too, with our Referees we would really struggle.
Matthew Robinson set out on the first squad, last year's Double champion and set a good pace but by his own standards felt he let too many get away.
Richard Bird soon took to the layouts and set the bar higher.
As usual we had to wait until the last squad of the day to crown our County Doubles champion. A very tidy 94 was good enough for the title which sees Doug Moore crown Doubles Champion. Well done Doug.
Looking forward to seeing you all at the AGM - 9th August at The Adam & Eve Pub, Wragby.
Stay safe, shoot straight.
Scores are delayed due to glitches with the new scoring programme.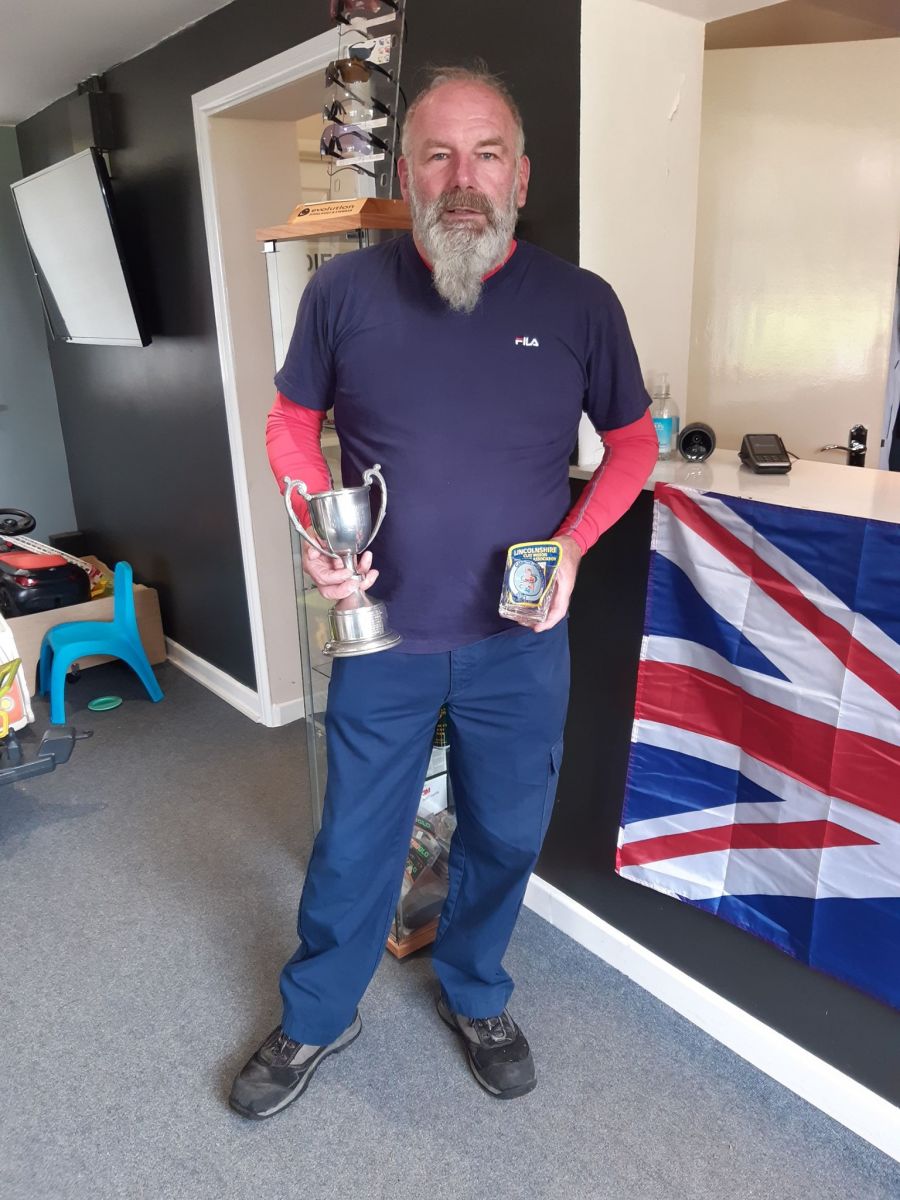 Doug Moore - Skeet Doubles Champion 2021
RESULTS
| | | |
| --- | --- | --- |
| CATEGORY | NAME | SCORE |
| HIGH GUN | DOUG MOORE | 94 |
| AA | MATTHEW ROBINSON | 86 |
| A | CHRIS BONE | 87 |
| B | RICHARD BIRD | 89 |
| C | | |
| LADIES | JANET STENNETT | 62 |
| JUNIORS | UNCONTESTED | |
| VETERANS | DOUG MOORE | 94 |
N.B. Awards are made for High Gun only for this discipline. The above scores are shown for information only.