LINCOLNSHIRE Website : Sportrap
LINCOLNSHIRE SPORTRAP CHAMPIONSHIP
HELD AT EAST OF ENGLAND SHOOTING GROUND
ON SUNDAY 18TH APRIL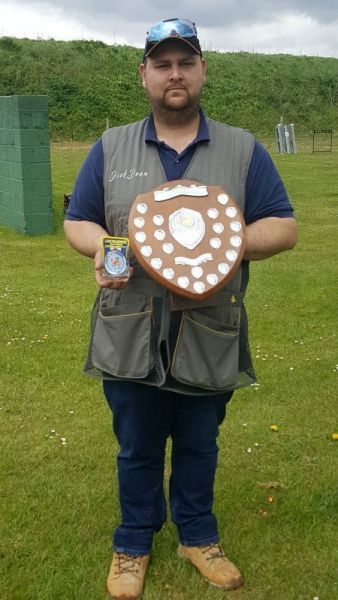 Jack Dean - 2021 Sportrap champion
A warm, sunny spring day greeted the 70 competitors at East of England Shooting Ground for the county Sportrap championship, which included 48 shooters from Lincolnshire and a number of regular trap shooters who had temporarily moved over from the "dark side"!
John Lee and the team at EESG put together a tehnically challenging series of targets and presentations, which proved deceptive, sometimes frustrating and very often easy to over-lead. Overall the balance was spot on and allowed shooters to test their skills, whatever their individual abilities might be. Comments from entrants were very favourable across the board.
With John Lee having withdrawn himself from the competition, Jack Dean set the running with a very credible score of 85, which was proving difficult to match early on, until Trevor Hawkins posted the same score just before lunch. This score proved to be unsurpassable and although it looked like we were destined for a shoot-off it was not to be, as both Jack and Trevor had left the ground and instead the Sportrap champion had to be determined by count-back, with Jack coming out on top. So, we must express our sincere congratulations to Jack and we will look forward to presenting the trophy and mementoes to him at the earliest opportunity.
Meanwhile, Lee Sallabanks had taken AA class, Trevor Hawkins was first in A class and Richard Cundall and Eddie Ashton recorded the highest scores in B and C class respectively. Kallum Burrell continues to excel in the junior category with a very creditable 78, just pipping Henry Sardeson who posted a commendable 75 for what appears to be his first outing at Sportrap. Georgina Barratt came out on top for the ladies on 62 and we had a tied position for the veterans category between Norman Smith and Dave Harwood with Norman taking the category following count-back.
Well done also, to Josh Lee, who was the highest scoring Lincolnshire colt with a highly commendable score of 68 in his very first Sportrap competition. Clearly Josh is becoming a "chip off the old block" and we look forward to seeing him and our other Lincolnshire colts and juniors doing equally well at many more of our championships in the future.
Grateful thanks must be extended to Barry Exton, John Lee, Simon Allum, the referees and the rest of the team at East of England Shooting Ground for their combined efforts over the weekend. The event ran very smoothly and was well organised ensuring social distanceing measures were in place to preserve competitor safety at all times during our entertainment.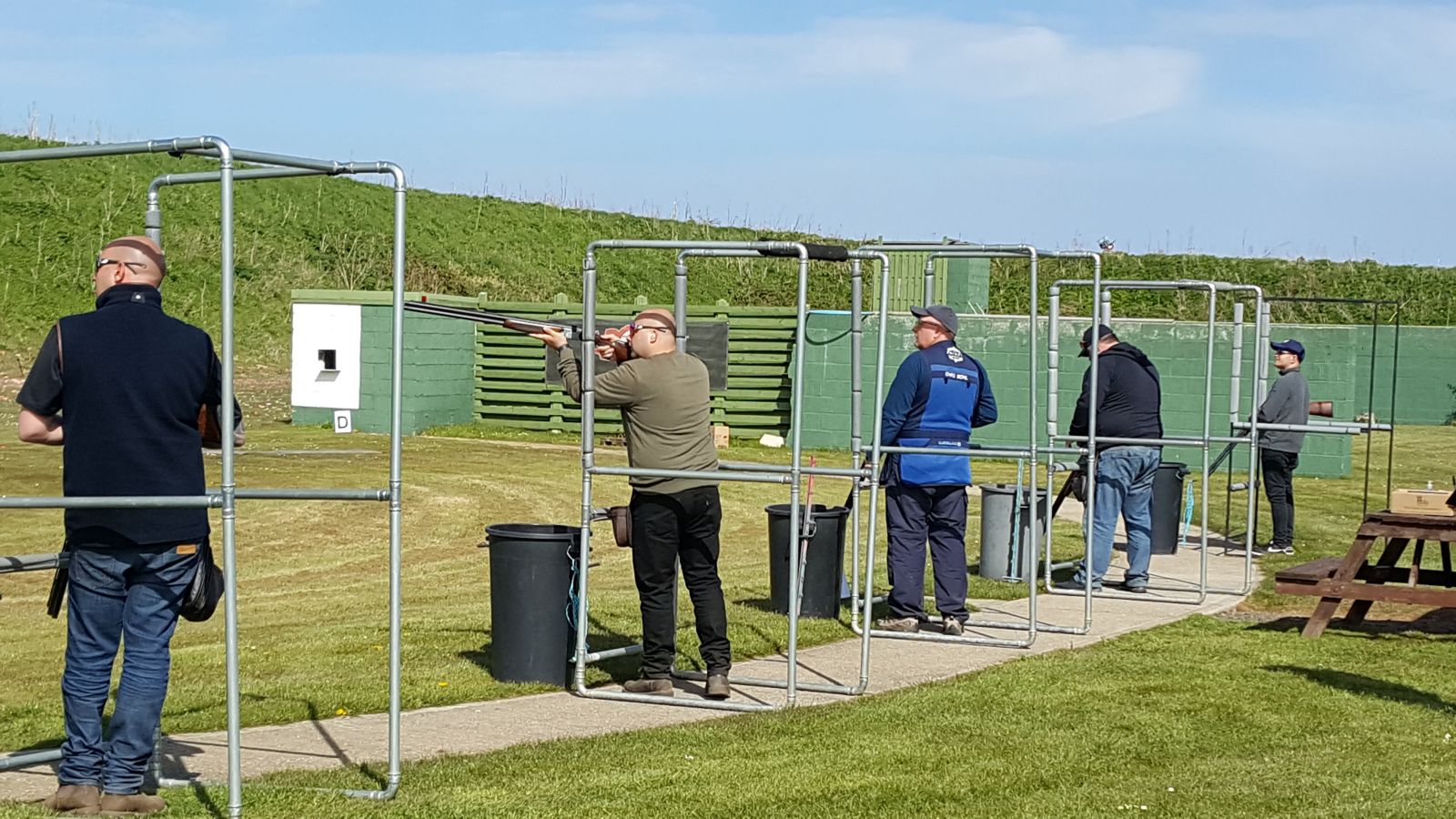 A reminder that for the year:
The East Midlands Regional Committee are introducing a trial inter-counties Sportrap competition, which will comprise single teams of eight competitors for each county (selected from all categories). The competition is scheduled to take place at Orston Shooting Ground over the weekend of July 17th/18th running alongside the Regional Sportrap championship. Our county team will be selected from the applicants and recorded scores at the Lincolnshire Sportrap championship and successful team members will be contacted in due course
RESULTS
| | | |
| --- | --- | --- |
| CATEGORY/CLASS | NAME | SCORE |
| HIGH GUN | JACK DEAN | 85 |
| AA CLASS | LEE SALLABANKS | 81 |
| A CLASS | TREVOR HAWKINS | 85 |
| B CLASS | RICHARD CUNDALL | 77 |
| C CLASS | EDDIE ASHTON | 77 |
| LADIES | GEORGINA BARRATT | 62 |
| VETERANS | NORMAN SMITH | 75 |
| JUNIORS | KALLUM BURRELL | 78 |
HIGHEST SCORING COLT WAS JOSH LEE ON 68
We are back at East of England Shooting Ground on Sunday May 9th for the Lincolnshire Sporting championship and entries are currently open for this event.