LINCOLNSHIRE Website : News
English Open ABT results
ENGLISH OPEN ABT
HELD AT NUTHAMPSTEAD SHOOTING GROUND
ON 29TH/30TH MAY
Lincolnshire shooters were well represented in the East Midlands regional ABT team which participated in the above event. The region had a very successful campaign successfully claiming the honours in the ladies, juniors and veterans categories. The senior team were up against a very strong team from the South West but nevertheless some very good scores were recorded, with Day 1 showing Jack Wilkinson just one target down. The final 2 day scores were:
Jack Wilkinson 193, Marvin Houghton 183 and Dick Cooper 181.
As well as team success, Jackie Houghton's score of 170 was not only the East Midlands ladies team high gun but also gave her third in ladies overall.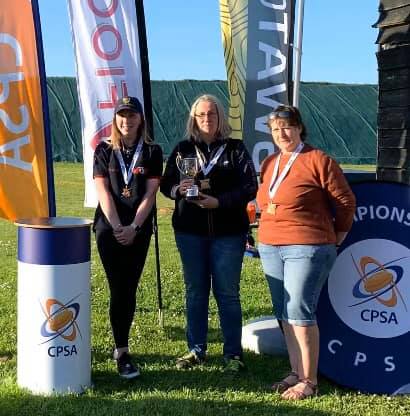 Dick Cooper also took 3rd place in the Disabled Standing category.
Congratulations to all
For full results - click here.