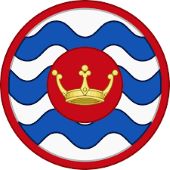 GREATER LONDON Website : Supreme Championship
Previous Winners of the Supreme Championship and Inclusive Events
2019 Supreme Championship - excel.doc after all events
Supreme Championship Qualifying Procedure.
Four scores from the 6 selection events, marked with an * in the fixture list
These are English Skeet, English Sporting, Sportrap, Allrounder, ABT, and DTL.
(You must shoot at least 4 different disciplines, with the best score to count, i.e. sporting or sportrap only the best score from either.)
The highest GL score will receive 0 points, the runner up 1 point, and third 2 points etc. There will be a maximum of 20 points per event. At the end of the season the person with the LOWEST score will be the G/L SUPREME CHAMPION. Seniors, Ladies, Veterans and colts are all eligible.
ALL winners will receive an award to be presented at the following County AGM venue to be advised.
Supreme Championship 2019 - No winner
Supreme Championship 2018 - No winner
Supreme Championship 2016

ABT

SPT

ESK

ARD

DTL

ESP

Total

Balham AL

2

1

2

1

1

6

5

Wakefield LVJ

4

0

0

13

17
Supreme Championship 2015

Name
ESP
ABT
DTL
AR
SPT
ESK
Total
WELLER RW
0
8
1
4
13
BALHAM AL
2
10
1
1
14
Supreme Championship 2014

Name
CPSA No
ABT
ESP
ESK
AR
DTL
DTL GP
SPT
Total
BALHAM AL
69348
1
1
0
0
2
DIMARIA S
18138
1
2
11
2
14
WAKEFIELD LVJ
122062
11
11
5
1
28
Supreme Championship 2013

ESP
ESK
ABT
SPT
AR
DTL
SKD
DTL GP
Total
BALHAM AL
69348
0
4
0
3
7
WAKEFIELD LVJ
122062
6
2
3
0
11
DIMARIA F
111188
2
1
6
7
16
WILLIAMS S
101057
7
4
10
5
26
ARCHER AD
48602
3
10
7
13
33
TYLER GH
27600
17
17
8
14
56
2012 Supreme Championship

ESP

ESK

SPT

AR

ABT

DTL GP

DTL

ESK GP

Total

BALHAM AL

69348

0

1

0

1

2

WAKEFIELD LVJ

122062

5

4

0

X

9

DIMARIA F

111188

5

7

X

2

14
Supreme Championship 2010

ABT

SPT

DTL GP

DTL

AR

Total

BALHAM AL

69348

2

3

0

0

4

5

84318

10

11

11

8

1

30

27600

14

13

9

8

44

WELLER S

116182

15

14

20

12

7

48
GLN Supreme Championship 2009

Best 4

ESK

SPT

ABT

DTL

AR

Total