Warwickshire Website : Skeet News
2021 WEST MIDLAND INTER-COUNTIES
ENGLISH SKEET CHAMPIONSHIPS
5th September 2021 – Doveridge CSC
Seniors Veterans
1st Warwickshire 479/500 1st Shropshire 186/200
2nd Derbyshire 465/500 2nd Warwickshire 185/200
3rd= Cheshire 464/500 3rd Gloucestershire 180/200
3rd= Gloucestershire 464/500 4th Derbyshire 177/200
5th H & W 459/500 5th Cheshire 175/200
6th Shropshire 441/500 6th H & W 166/200
Staffordshire no team Staffordshire no team
Ladies Juniors
1st Cheshire 177/200 s/o 1st Shropshire 181/200
2nd Derbyshire 177/200 s/o 2nd H & W 166/200
3rd H & W 158/200 Cheshire no team
4th Shropshire 156/200 Derbyshire no team
Gloucestershire no team Gloucestershire no team
Staffordshire no team Staffordshire no team
Warwickshire no team Warwickshire no team
West Midlands Inter-Counties Skeet 16th September 2018
A Good day for the Warwickshire Skeet team at the West Midlands Intercounties at Doveridge Clay Sports & Leisure today.
Silver medals all round for the Seniors, Vets and Juniors.
Congratulations to all concerned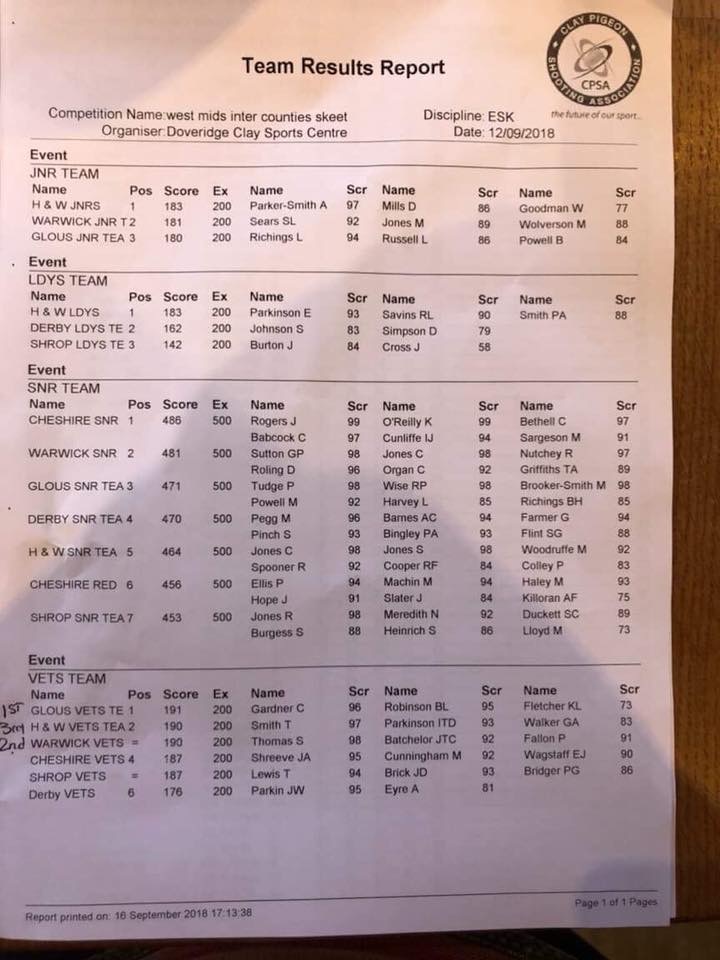 2nd July 2017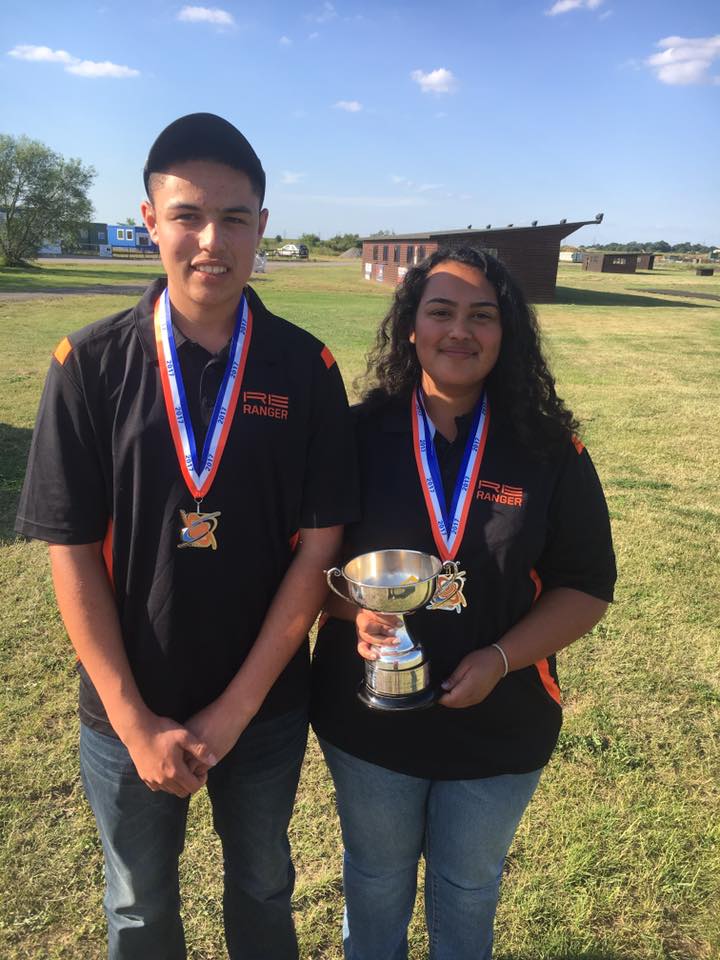 Congratulations to Megan and Callum Jones on their performances at the English Open Skeet Doubles Championship at Dartford SG.
Megan shot 97 winning Ladies High Gun, runner-up in the Colts category and third in AA class. Well shot too Callum for coming second in the Juniors category.
13th September 2015
Congratulations to Warwickshire's Skeet Shooters on a good medal haul from the West Midlands Inter-Counties English Skeet today, with success across all of the categories.
Our Senior Team won Gold - Paul Fallon, Martyn Maxwell, Craig Lakey, David Roling & Terry Griffiths
Our Veteran Team of John Batchelor, Stu Thomas & Steven Fulford picked up Silver in joint 2nd place with Derbyshire.
Our Junior Team also took Silver, well done Brody Woollard & Luke Daniel
Our Ladies Team of Kirstie Morgan & Megan Jones (both new caps for the county), collected Bronze Medals
26th April 2015
Congratulations to Craig Lakey on winning the West Midlands Area Skeet Doubles Championship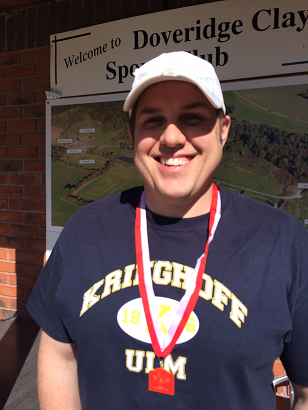 20th July 2014
Success at the West Midlands Inter-Counties English Skeet Competition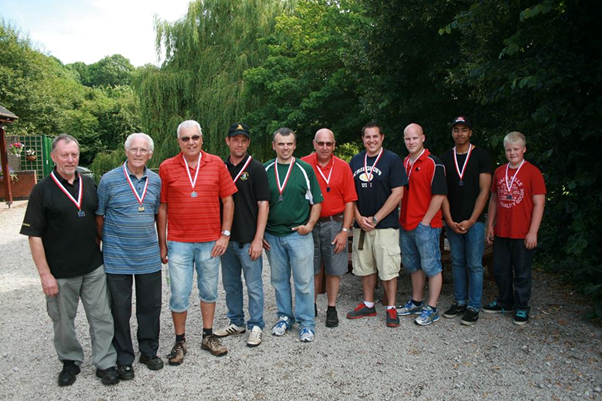 Gold medals for the senior team of Craig Lakey, Greg Sutton, David Roling, Dan Burgess and Paul Fallon, with a combined score of 489/500, beating the second place team by 15 targets.
Gold medals too for the veteran team of Stu Thomas, John Batchelor and Brian Tullett.
Sliver Medals for the junior team of Bobby Murray and Luke Daniel
Congratulations to you all.