HEREFORD & WORCESTER Website : Coaching
Roderick Owen Davies
Mobile: 07967 196661
Email: rododavies@gmail.com
Personal Statement & Experience:
I am a very experienced shooting professional with over 45 years of shooting experience behind me.
I managed the Royal Oak Clay Shooting Club for 12 years as Captain.
I was a member of a famous "Safety Crew" that attended many Game Fairs and shows during the 1990/2000 period demonstrating gun safety to many thousands of people and I worked closely with West Mercia Police to highlight many aspects of gun safety.
I helped to run the BASC Proficiency Award Scheme at Hindlip College for a number of years and was appointed as a Sporting Coach for BASC and worked at many Game Fairs and events.
I completed a CPSA Safety Officers Course and an Instructors course in 2009 and have also recently completed a Lantra Loaders course.
I have been involved with corporate instruction, game shooting loading, laser clay shooting and personal instruction for many years.
I have represented England in the ABT Team and my County on many occasions across many shooting disciplines.
Training Courses and Memberships (In Brief)
CPSA Safety Officers Course

CPSA Shooting Instructors Course

BASC Instructors Course

Lantra Loaders Course

Physical Intervention Training 2008 & 2012 Team Teach

Performance Training 2006 ERAS

Sports Coach Good Practice 2003 UK Sports Coach

Technical Specialist Membership IOSH

TDLB Assessors D32 & D33 Qualifications 1991
--------------------------------------------------------------------------------------------------------------------------
JUNIOR COACHING DAY 2014
Hereford & Worcester CPSA held a coaching day at Park Farm SG, Ombersley on Saturday 26th April for any Juniors living within the two Counties. Eight youngsters took us up on the offer, Dan Mills, David Lloyd, Andrew Stokes, Jack Ruane, George Jones, Nathan Farmiloe, Miles Pettit and Matt Howard. England International shooter Joe Kitson gave his coaching expertise free of charge with the Sanders family at Park Farm SG offering the ground and clays free of charge. We would like to express our thanks to Joe and the Sanders family and also to Tom, who tested the youngsters on the pattern plate, and Jill and Paul for helping us out on the day. Jill did us a lovely cake, thank you. The weather was kind to us with the rain coming over towards the end of the session but the wind didn't give up all day. A good day was had by all.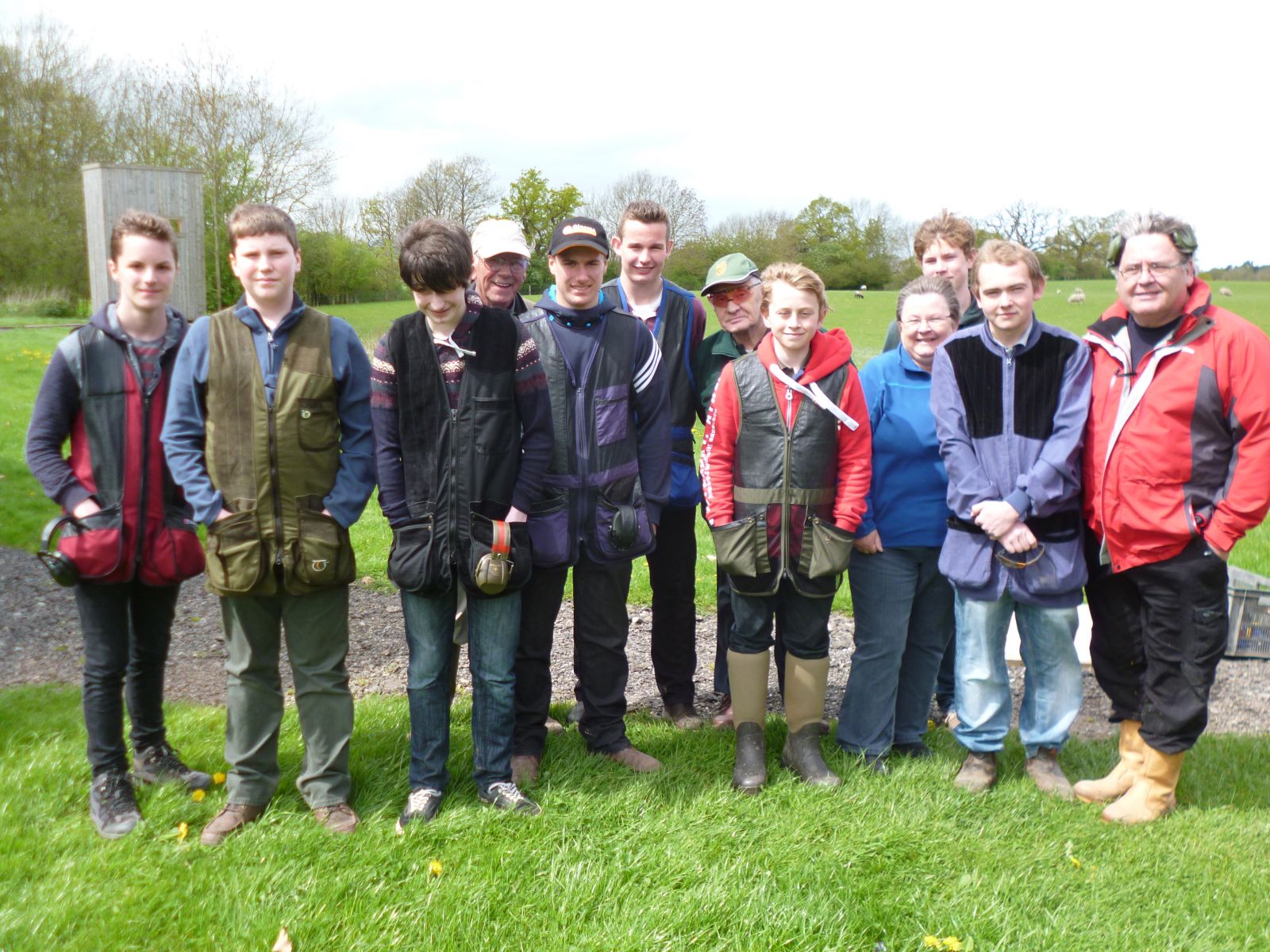 Nathan, Jack, Matt, Tom, Andrew, Daniel, Joe, Miles, Jill, George, David and Paul
------------------------------------------------------------------------------------------
JUNIOR COACHING DAY AT PARK FARM SG 2013
Hereford & Worcester CPSA held a coaching day at Park Farm Shooting Ground, Ombersley on Saturday 18th May for any juniors living within the two Counties. Seven young people were lucky enough to take us up on the offer, Sean Houghton, Dan Mills, Maddy Boyd, Matt Dyson, Ben Sykes, Oliver Hyslop and David Lloyd with English International Joe Kitson offering his coaching services free of charge and the Sanders family at Park Farm SG also offering the ground and clays free of charge. The H&W committee would like to express their thanks to Joe and the Sanders family for this very generous offer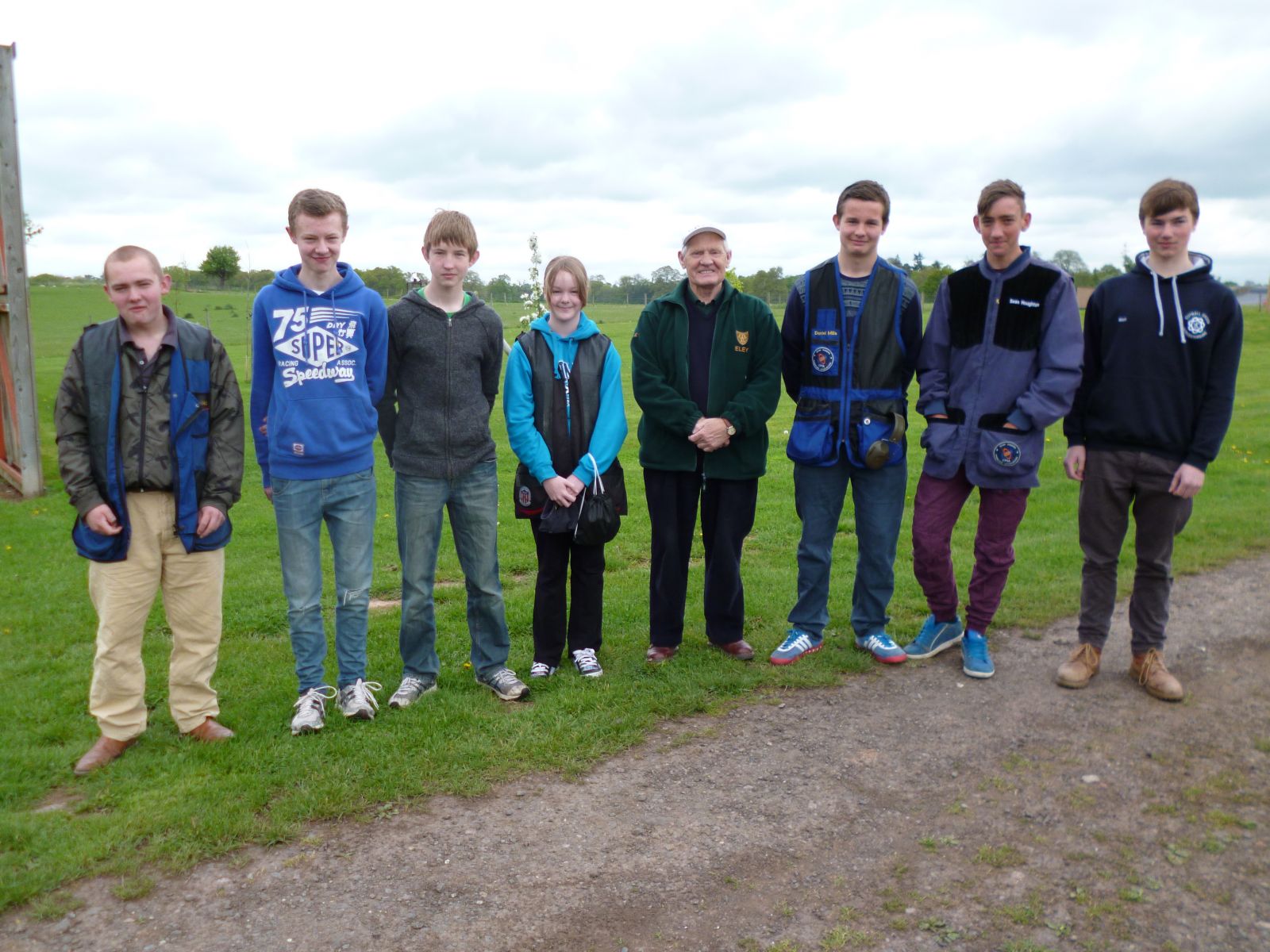 David Lloyd, Oliver Hyslop, Ben Sykes, Maddy Boyd, Joe Kitson, Dan Mills, Sean Houghton and Matt Dyson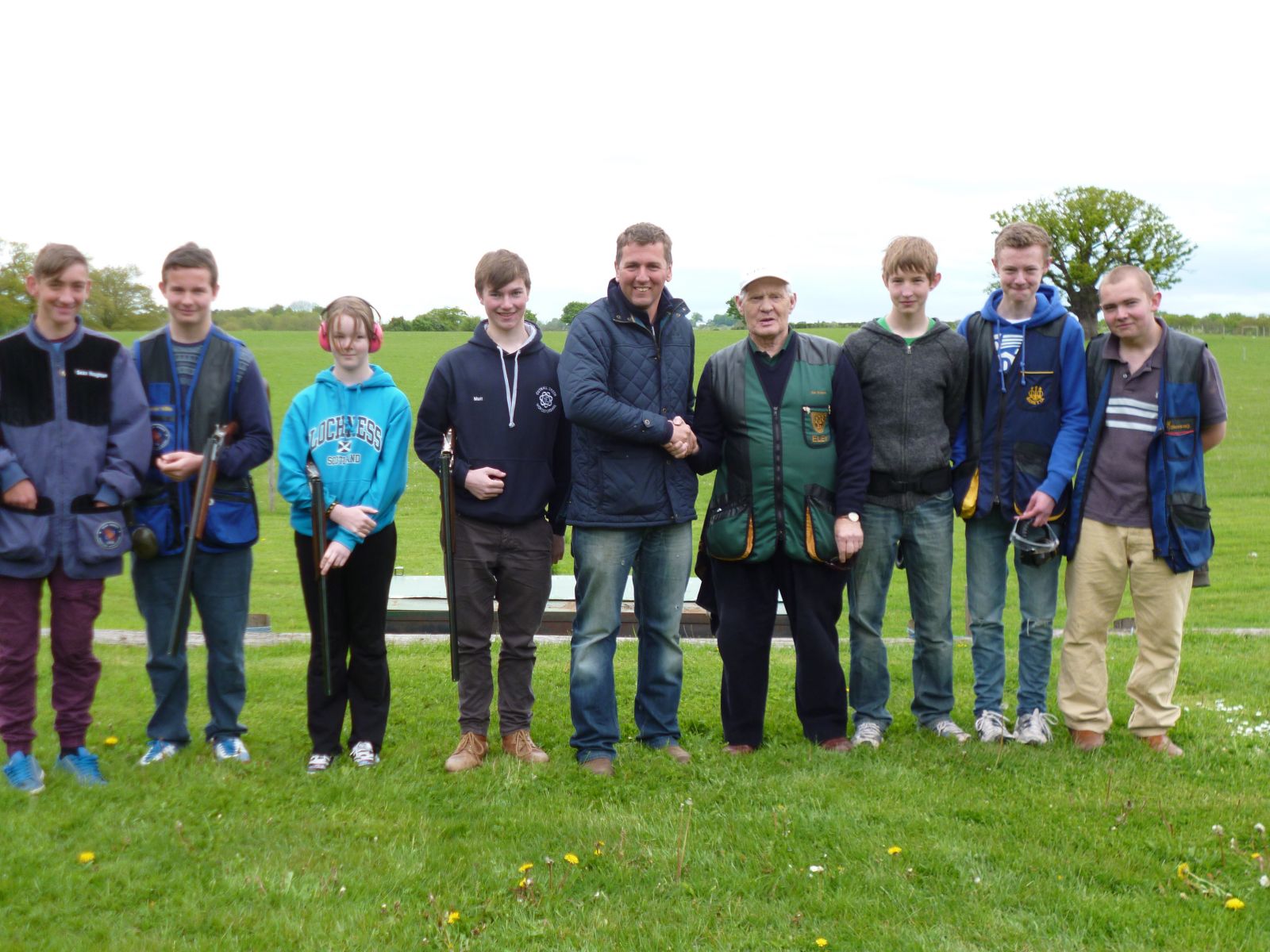 From left to right Sean Houghton, Dan Mills, Maddy Boyd, Matt Dyson, Luke Sanders, Joe Kitson, Ben Sykes, Oliver Hyslop & David Lloyd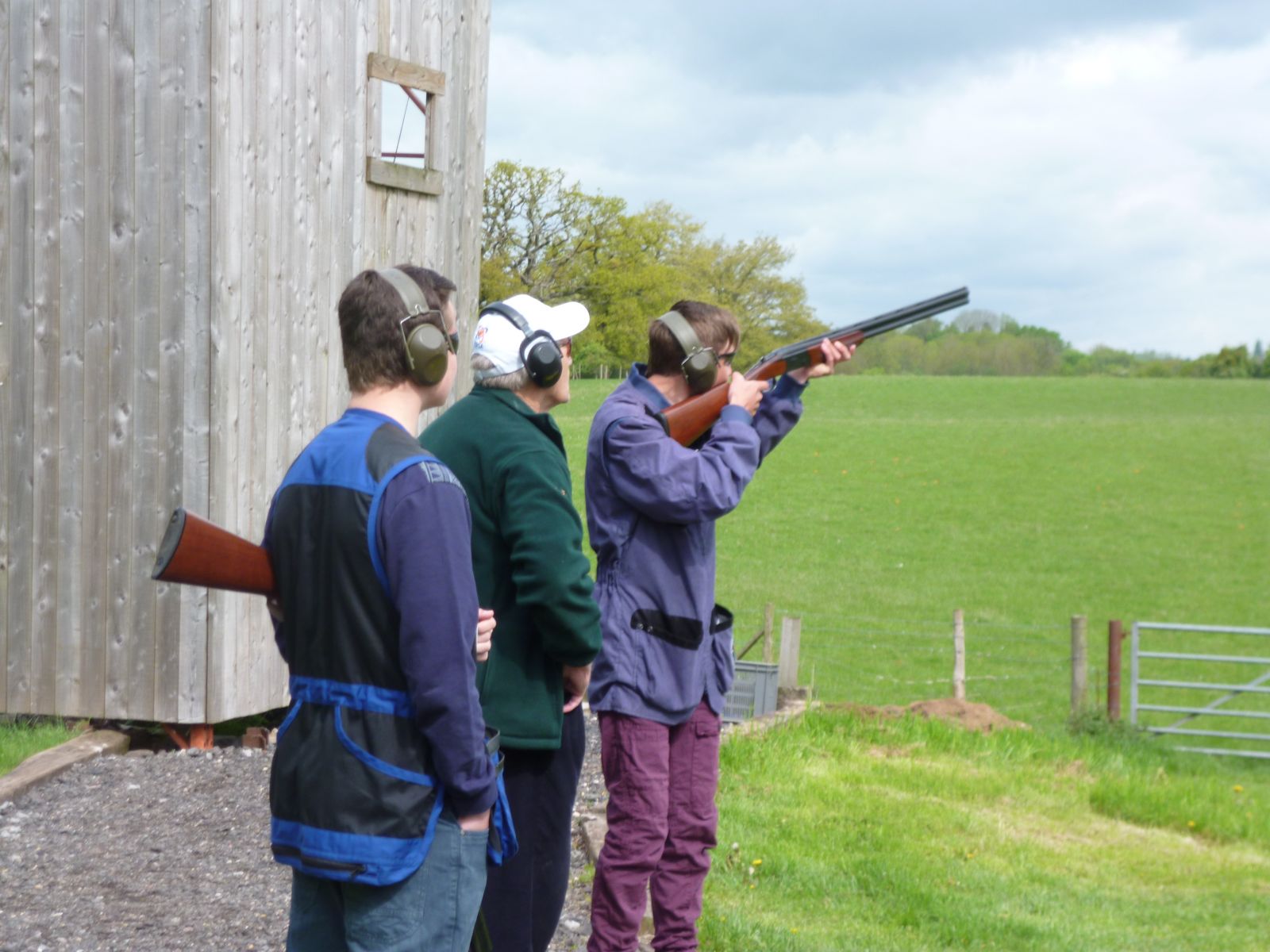 Sean Houghton
Dan Mills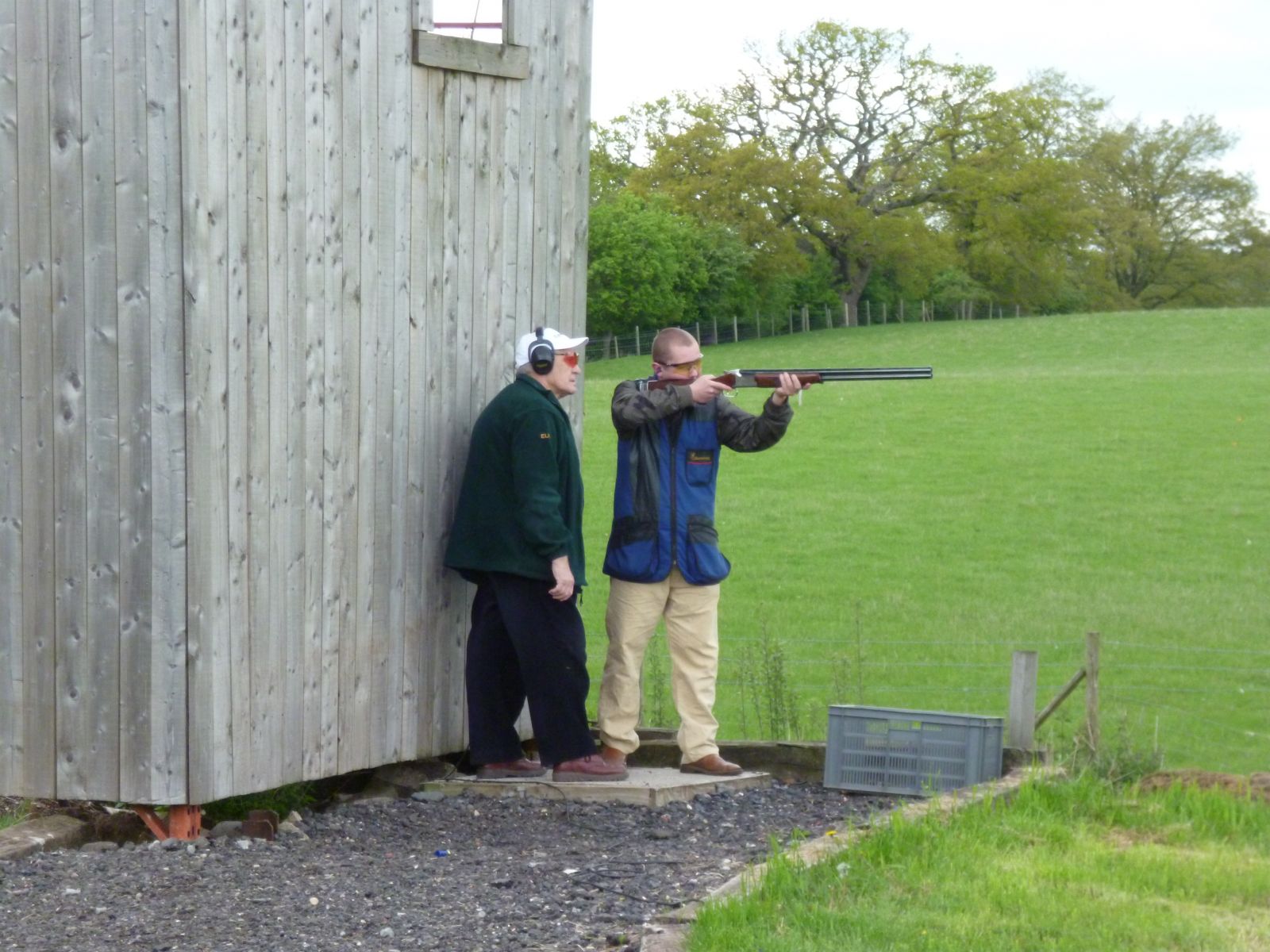 David Lloyd
Maddy Boyd with Joe Kitson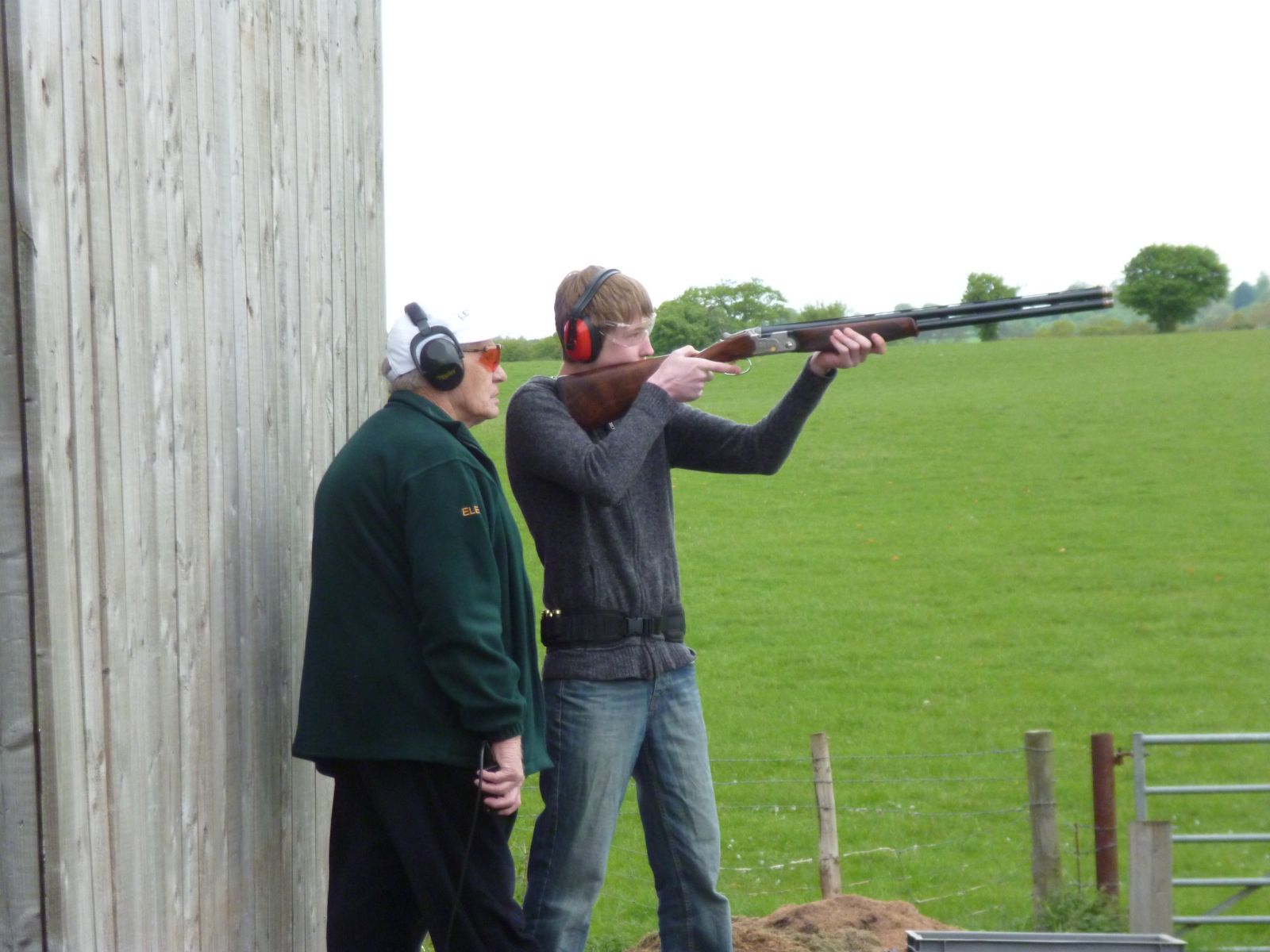 Ben Sykes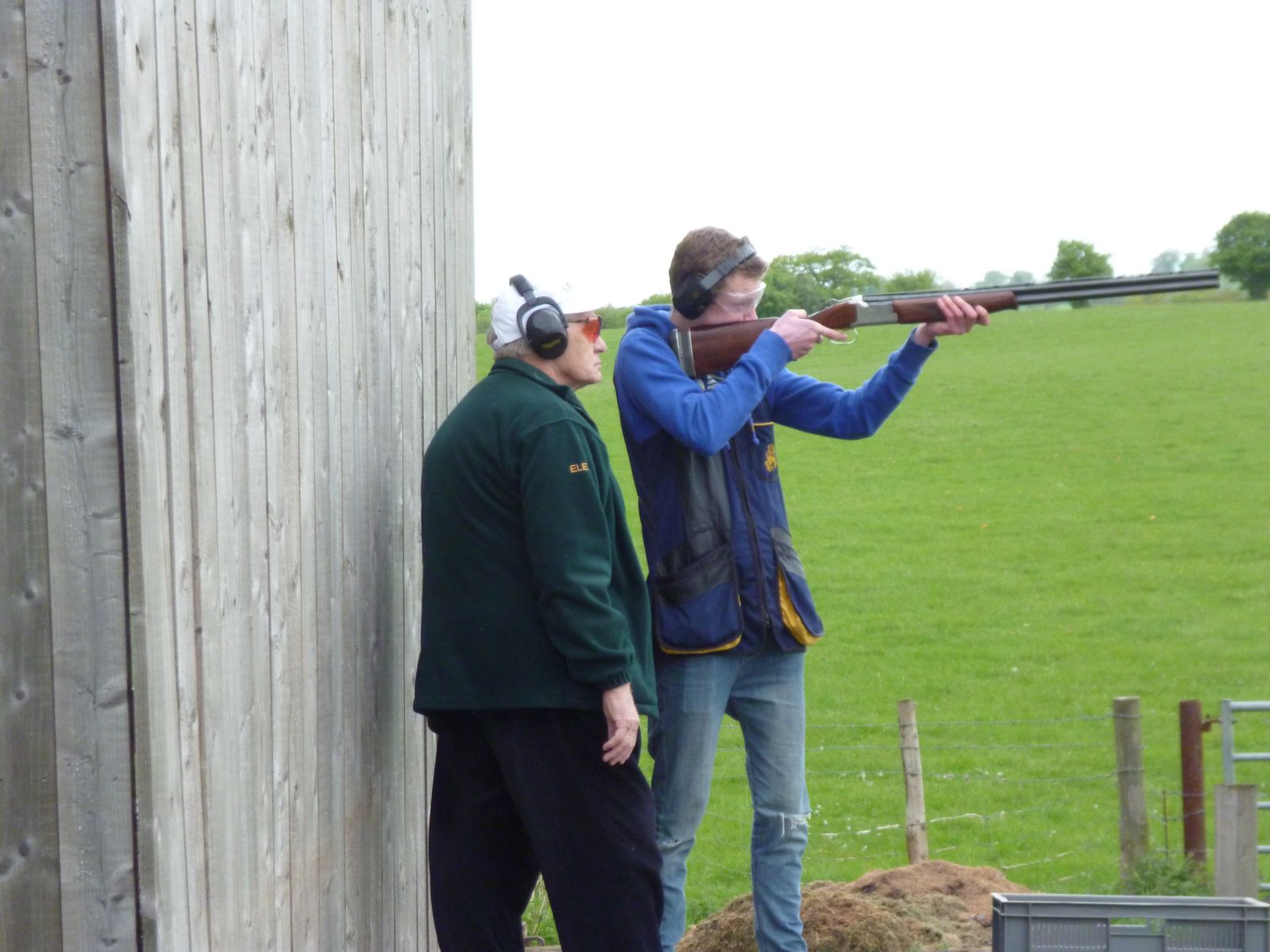 Oliver Hyslop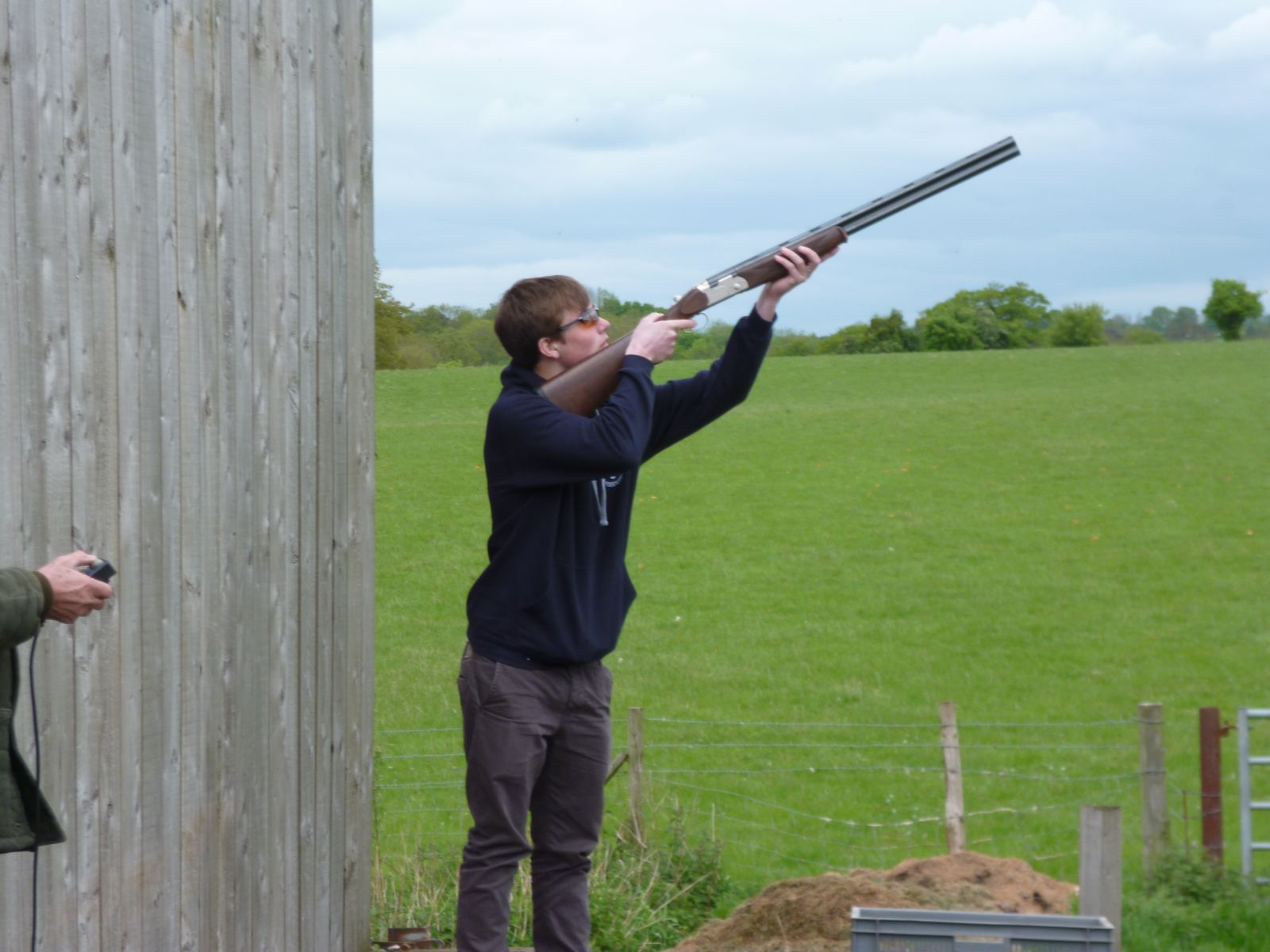 Matt Dyson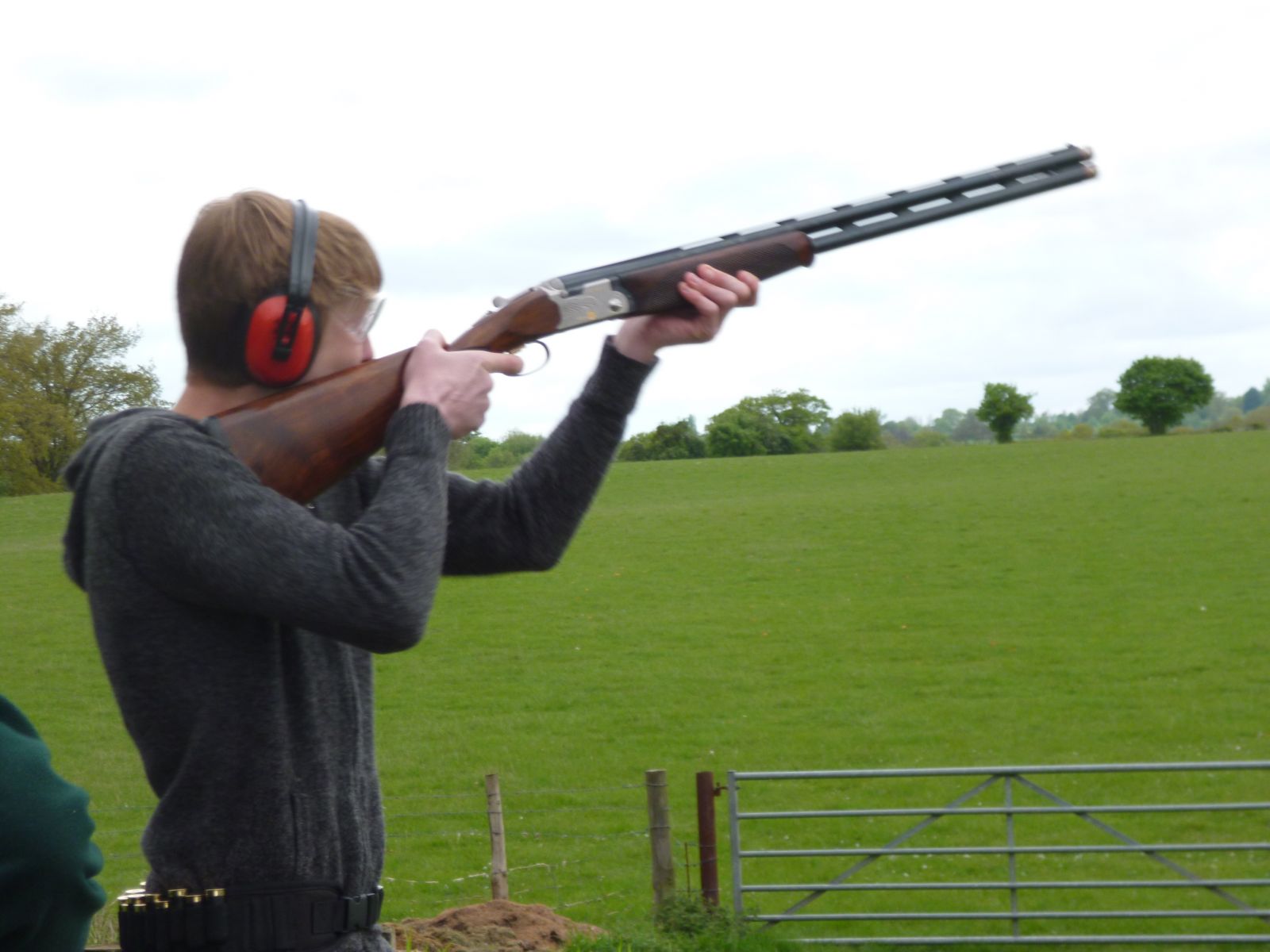 Ben Sykes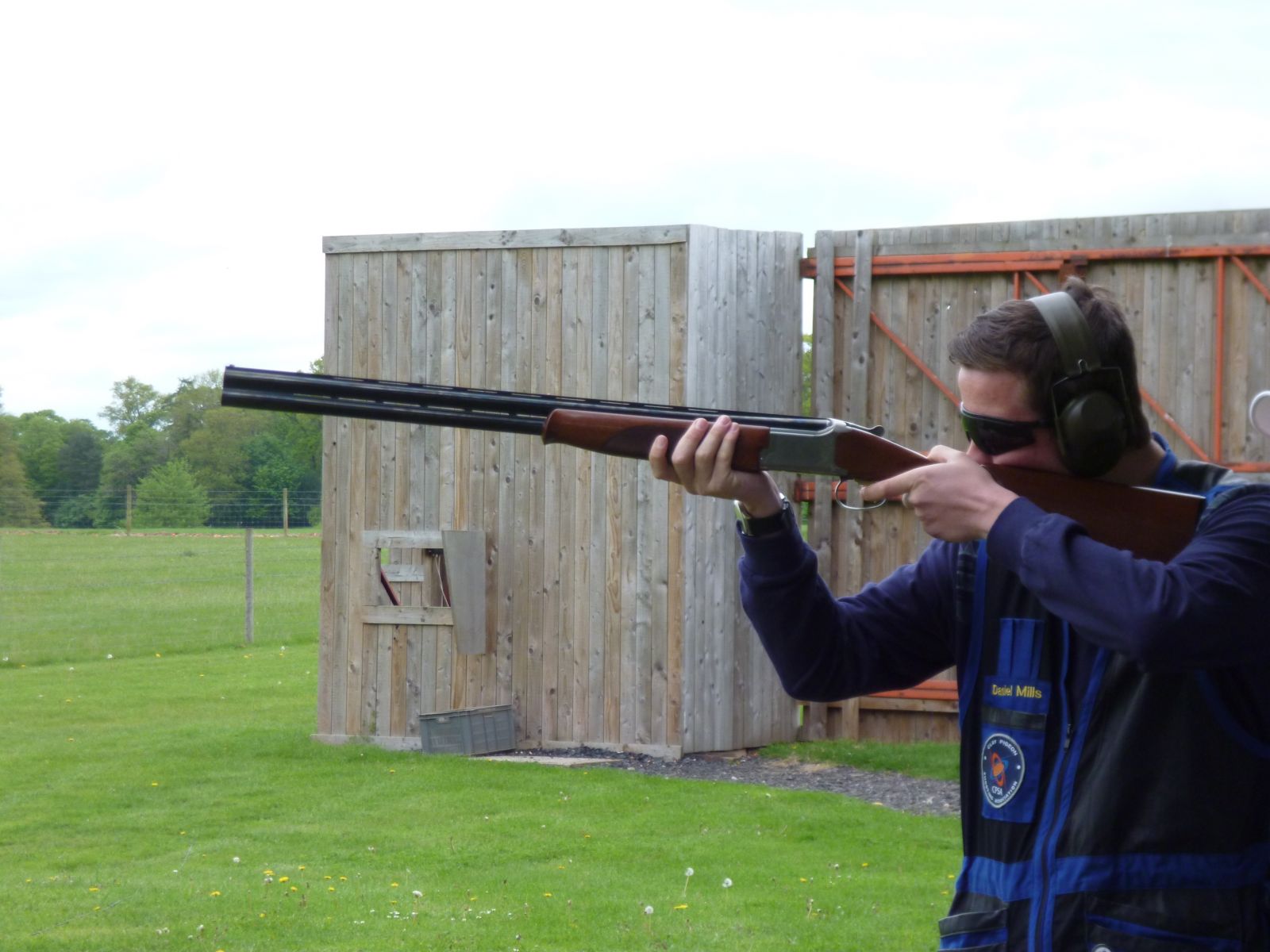 Dan Mills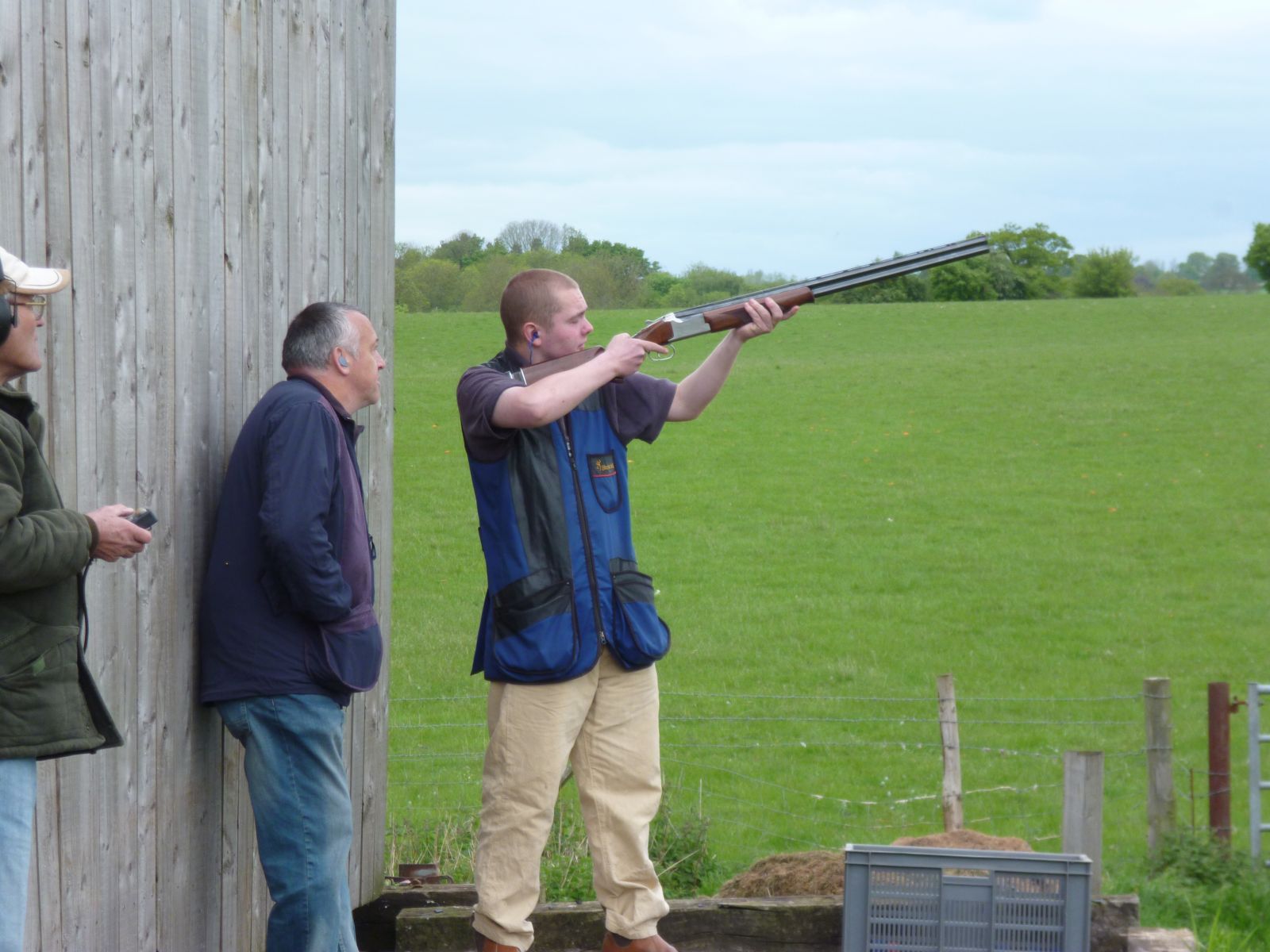 Brian Smith, Jason Taylor and David Lloyd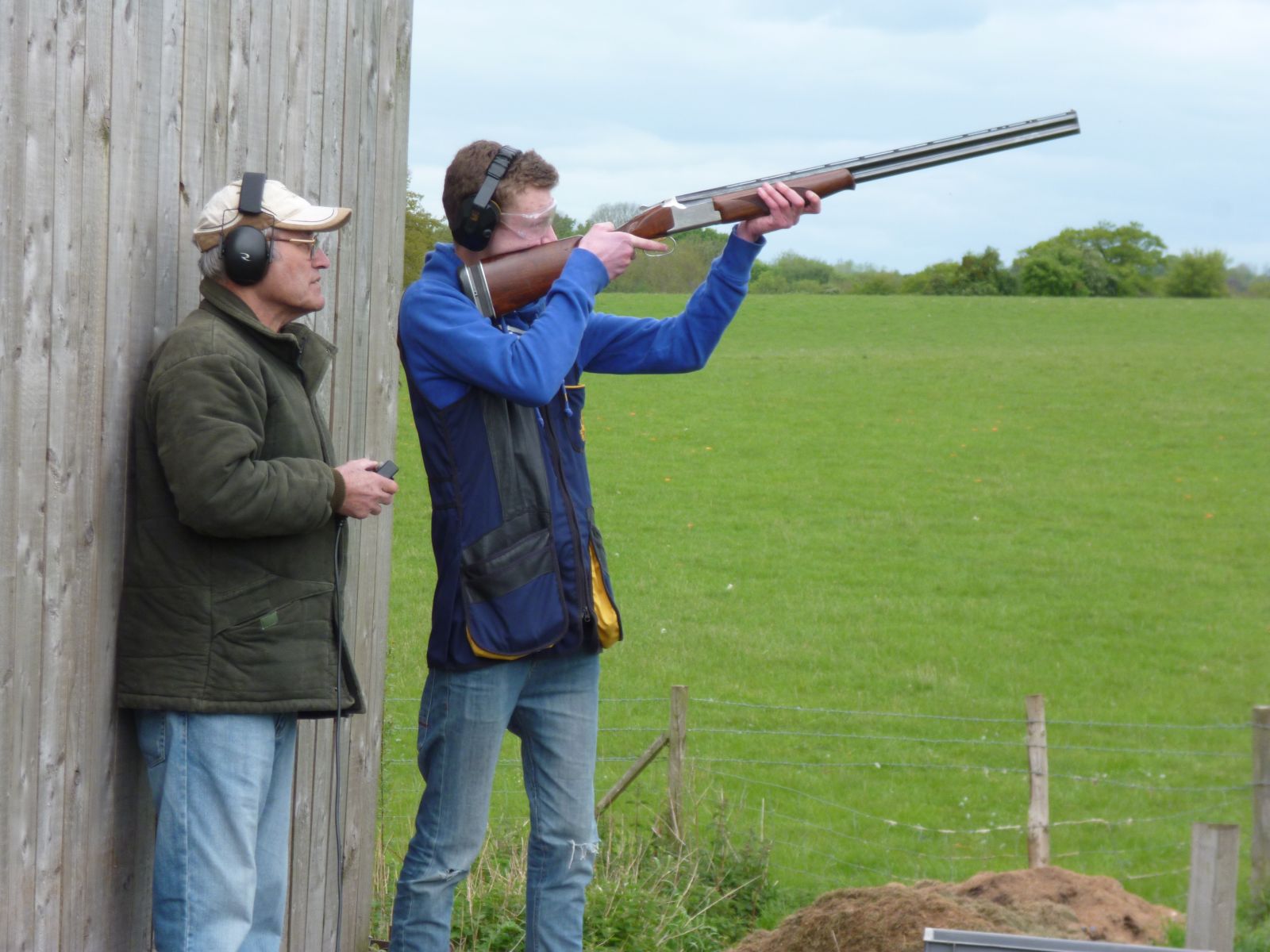 Brian Smith and Oliver Hyslop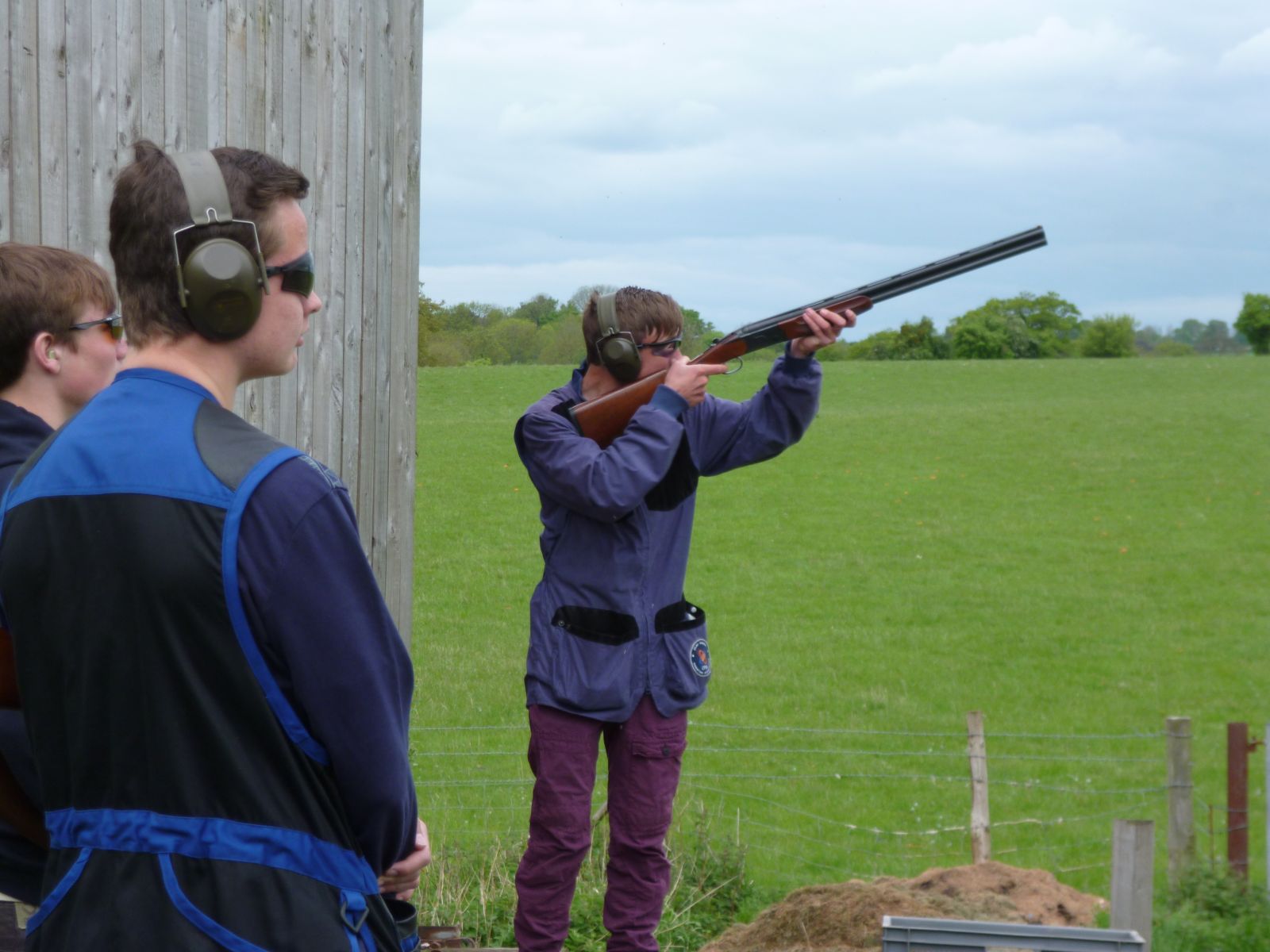 Dan Mills with Sean Houghton Shooting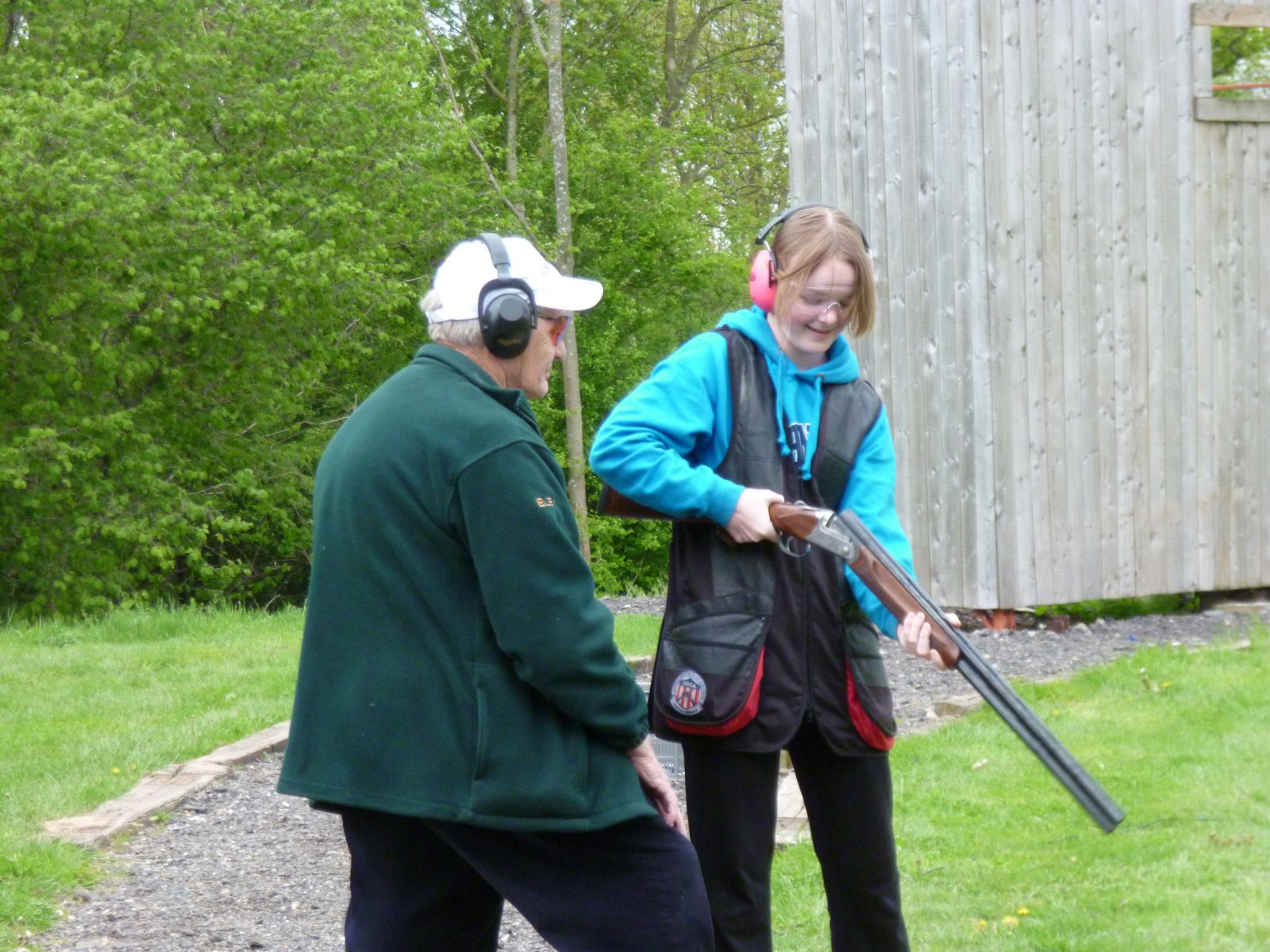 Joe with Maddy Boyd
Joe with Dan Mills