HAMPSHIRE Website : Hants Champs 2016
FITASC
Compak Sporting
The Compak Sporting championships were at Southdowns once again, 21 Hampshire shooters made the trip with Wyane Martins superb 94 coming out on top.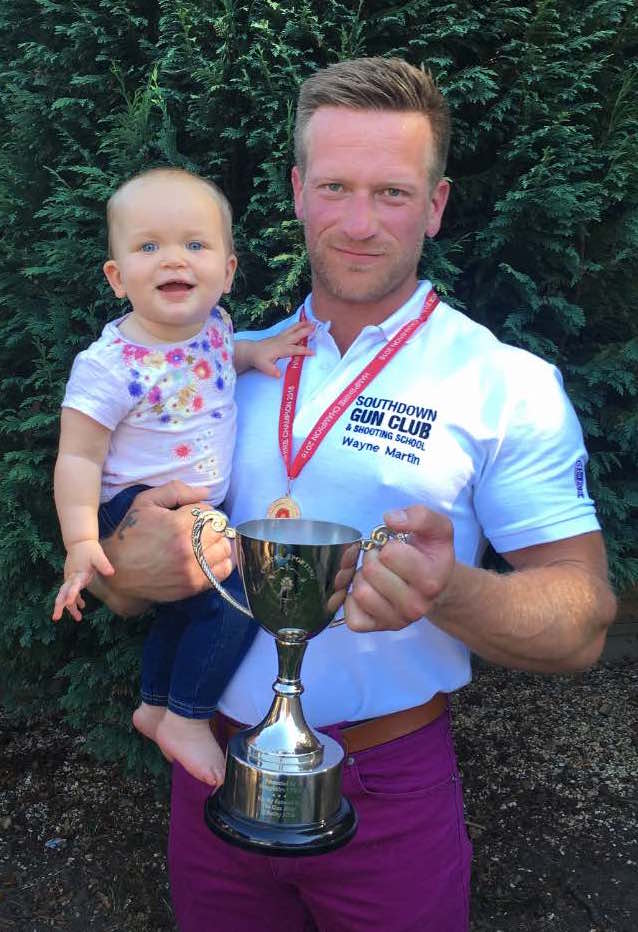 English Skeet
The English Skeet Championships were once again at FCTC, Martin Fleming's 98 saw him take the title once again.
English Sporting
The English Sporting Championships were held at Owls Lodge Shooting School.
Helice
The Helice Championships were held at Rugby and District gun club this year and unfortunately only 4 Hampshire members made the trip. In short Mal Grant retained the title and Hazel Stratton won the Ladies once again.
Juniors: Stephen Ayshford
The County ABT Championships as always were held by Fareham Clay Target Club, but this time the fixture was also shared with the Stephen Halfarce memorial cup. The car park looked busy and the sun was shining, we had a good entry of 46 people over 8 squads which gave a nice atmosphere and GMK kindly donated a very nice selection of prizes, these were spread across all classes in both the ABT and Sporting competitions and we have Tim Rowe to thank for making this happen. With a large table of Beretta prizes, medals, and two big silver cups on offer, this was clearly a shoot to be part of and hopefully win. After the first round there had been some 25 straights produced from C Miles, B Gordge, J Close, and R King. Round two saw them all faulter with B Gordge coming out on top with a 23/25, rounds three and four saw some good scores being returned but Bens 50 straight made it impossible to be caught for both the County Championship and also the Memorial Cup. Sussex Chairmen Tim Woodhams did come very close though with his 97/100 and had some what been under the radar allday. Jayne King took the Ladies title after fending off Diana Gordge, Stephen Ayshford shot well and took the Juniors once again, and Perry Leamon finished on 93/100 to give him a comfortable lead and take home another Veterans medal.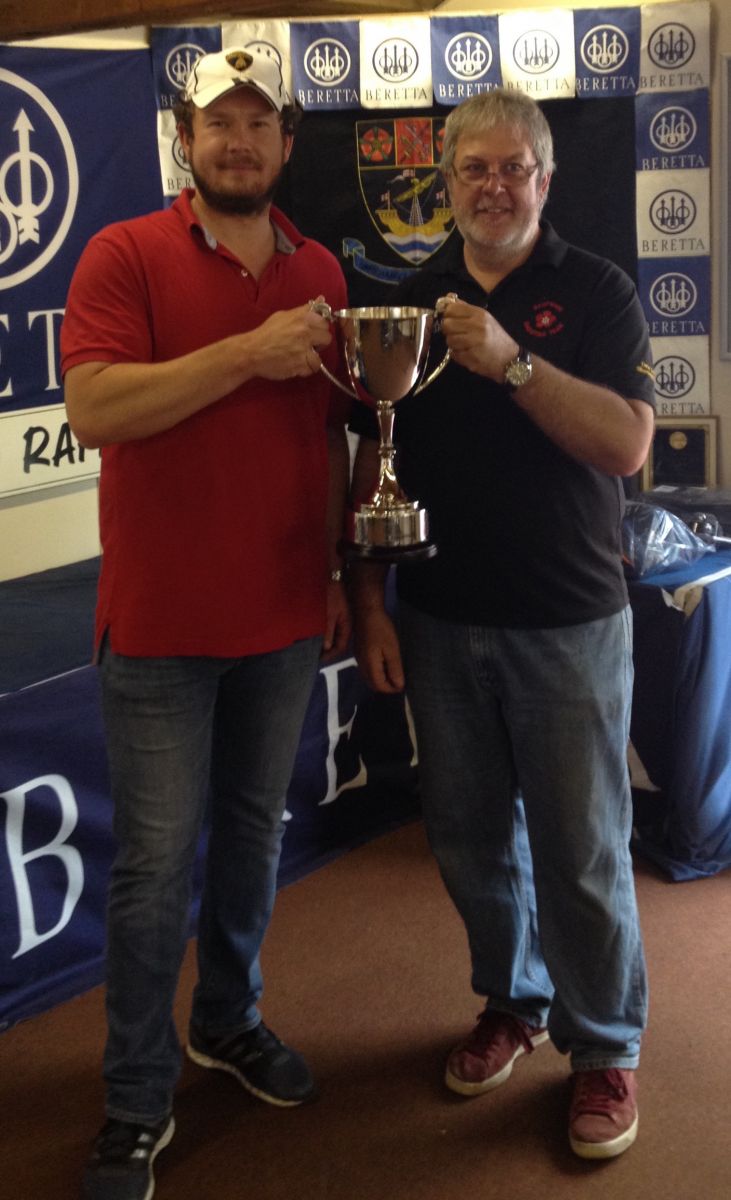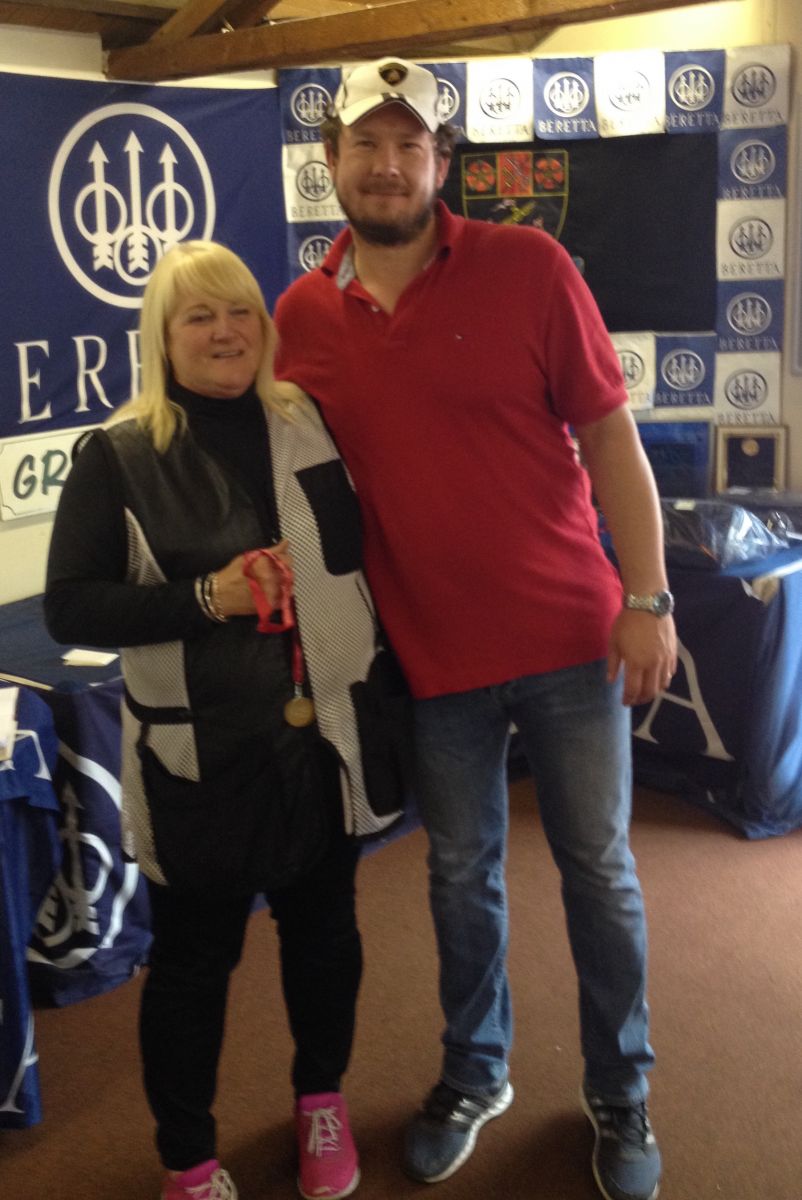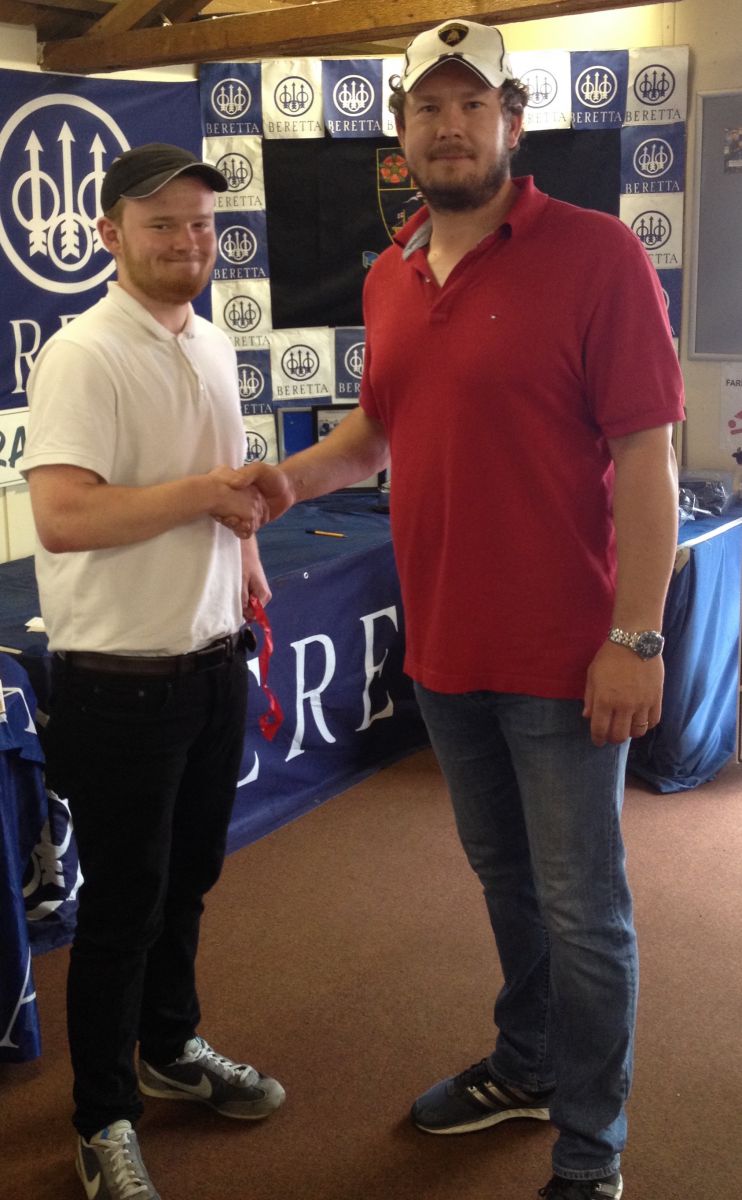 DTL
Juniors: Stephen Ayshford
Fareham Clay Target Club played host for yet another year, although the entries were less than half of that from 2015 for some reason. There were other shoots on that day but nothing to close to worry about with some using it as a last minute practice for the Krieghoff that was taking place the following week. Andy Gordge lead the way on 25/74 but then unfortunately for him the wheels fell off which seemed to happen to quite a few people, resulting in a fairly low scoring day. One of the layouts did suffer from a breakdown but was soon repaired and back on its way, with the sun shining and not the biggest number of squads it was never going to be a big problem. Stephen Ayshford took the Juniors once again but unfortuantely this year we didn't have any Ladies competing. Carl Miles held it together to beat Derek Turner to the top of the leaderboard with just a single point between them, this meant Derek would have to settle for a Veterans win, whilst Carl defended his title and retained the silverware for another year.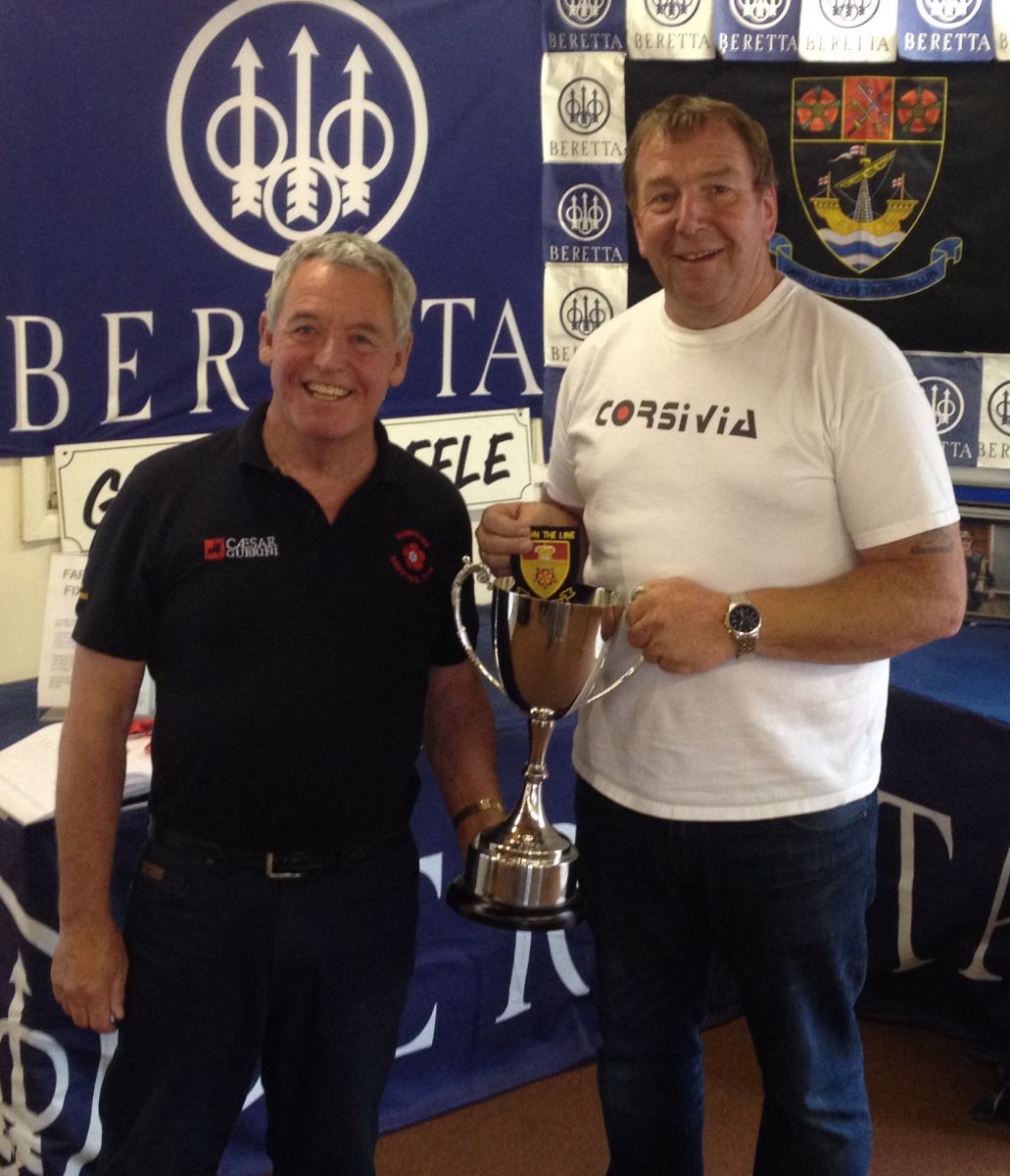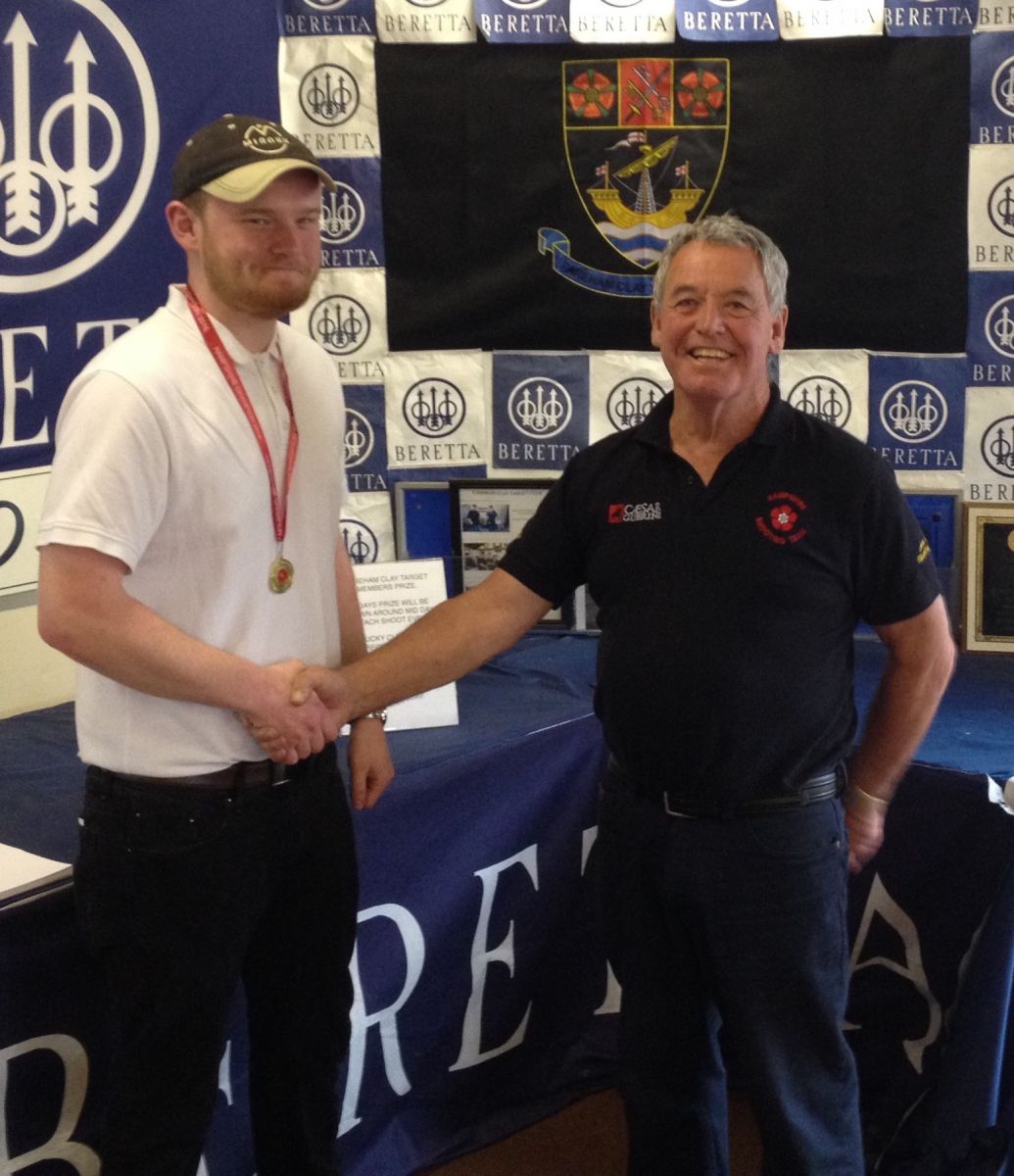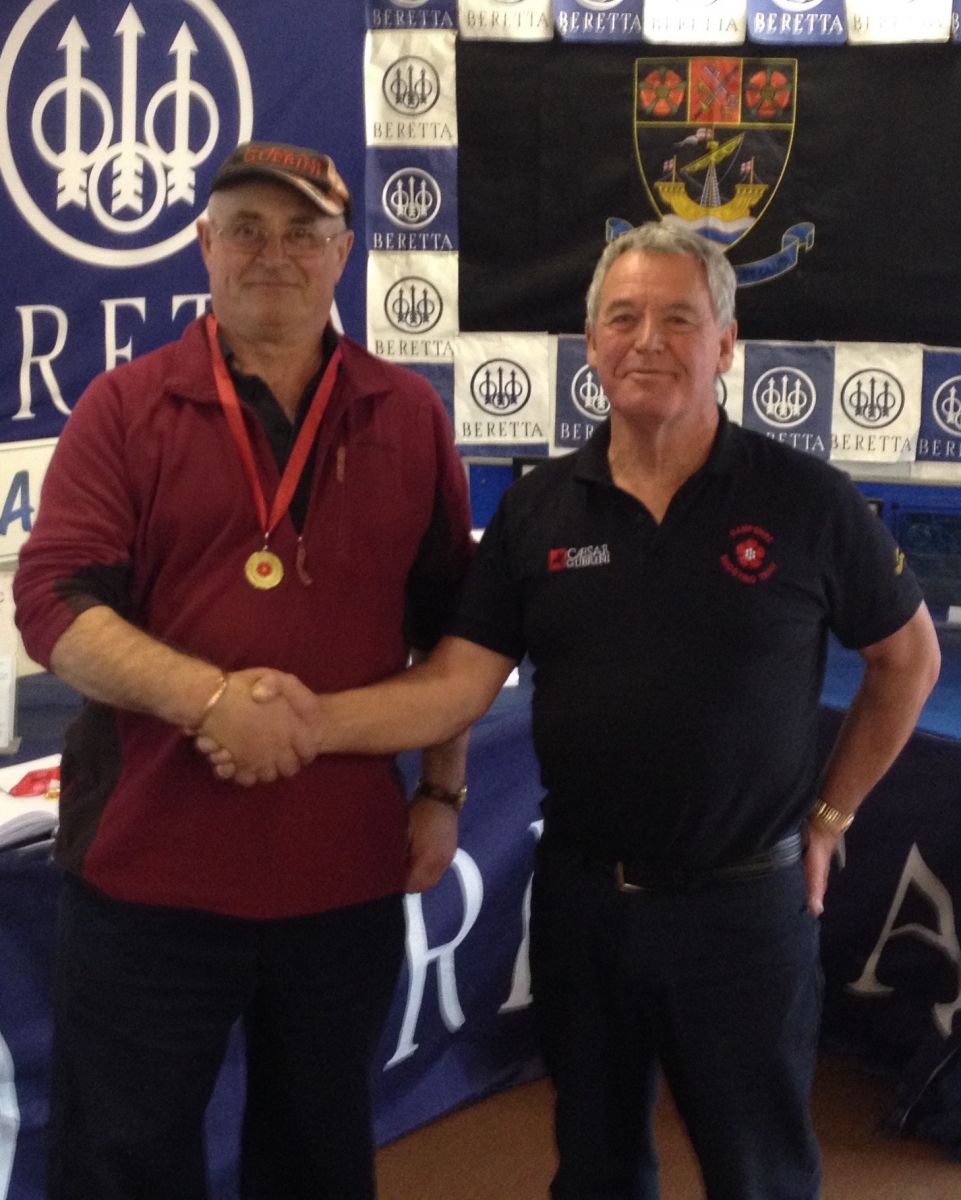 Sportrap
The Hampshire Sportrap Championships were held at a very sunny Owls Lodge on Saturday 14th May. Being a squadded event the entries had to be prebooked and capacity was reached a week before the event. Berkshire and Buckinghamshire tagged there County Championships onto the day also, but incredibly shooters from 14 different counties made up the 20 squads available. The order of the day was to start on layout one in front of the clubhouse and shoot straight through, this ran like clockwork with the help of some experienced familiar faced referee's. Wayne Martin lead Hampshire early on with a credible 89/100, Brian Jewell came up one short on 88, but this was enough to earn him the Veterans title. As the day drew to a close with a few squads left there was still chance of an upset. Neil Lockton matched Waynes 89/100 which would be enough as Wayne had left the ground, Tanya Faulds came back on 70/100 to tie with Carole Sawkins in the Ladies, but they also had to leave which resulted in count back in Caroles favour. Then at the very death Phil Marks carded a 92/100 to give him a clear Hampshire victory and runner up spot to Dorsets Stuart Rudlings impressive 95/100. A good day seemed to be had by all on what was a relatively tough but fair set of layouts dividing peoples opinion on the toughest layout. Thank you to Richard, Tanya and there team for another successful Championship.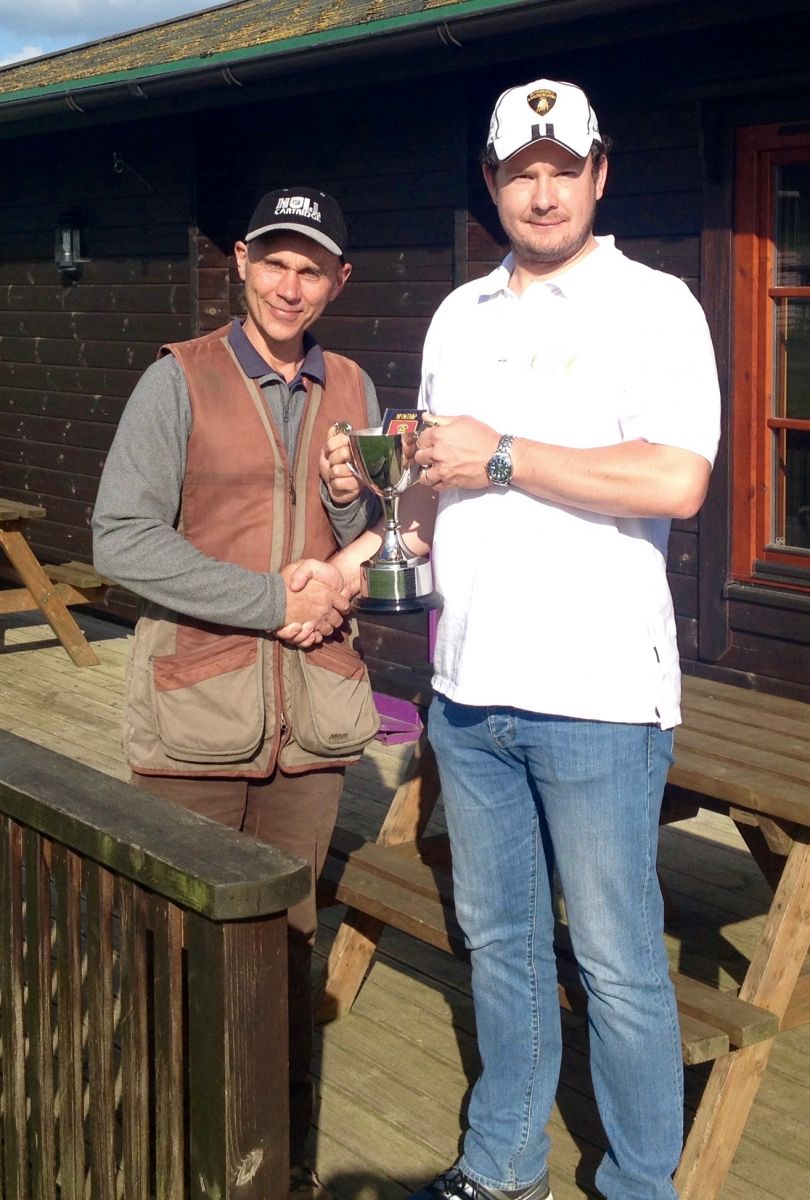 Universal Trench
The Universal Trench Championships were held alongside the Double Rise and also suffered a lower entry, almost half the number last year. Derek Turner set a 40/50 on what was quite a tough layout, the weather however was perfect with the sun shining bright and people in T-Shirts! Ben Gordge started with a 22/25 followed by a 21/25 to give him the title, Brian Coupe had a great 23/25 on his second round to finish him one target ahead of fellow Veteran Derek, Corey Vasey took the Juniors title and Tanya took the Ladies once again.

Double Rise
Owls Lodge Shooting School held the Double Rise Championships, this was to be the last Thursday fixture and unfortunately numbers were down on last years entries. It may have been down to the fact it was a Bank Holiday Monday at the start of the week, RBSS had its handicap classic final Tues and the English Open Sporting started mid week due to popular demand. Brian Coupe shot a strong first round giving him the lead but then couldn't follow it up on his second unfortunately, this allowed Andy Gordge to hold his head and take the lead with a two pair advantage. Tanya finished a few pairs ahead of Diana Gordge to take Ladies and Corey Vasey collected another Juniors medal.

All Round
Juniors: Stephen Ayshford
Fareham Clay Target Club as always hosted this popular event for us once again. The day would start with ABT and Sporting, even squad no's on Sporting and odd's on ABT. Early on it was very clear the Sporting course set was causing shooters alot of problems, with low single figure scores being returned this one discipline was going to potentially decide the overall outcome. Familiar faces were leading at the halfway stage, Ben Gordge was out in front with a 25/25 on the ABT and 22/25 on the Sporting, as ever though Roger Deacon wasn't far behind with Gary Bramble chasing him. Single Barrel allowed Roger to get a target closer with just the Skeet to go. After a disastrous stand one on Skeet for Ben, the lead over Roger was gone and yet again a shoot off was required with the pair finishing on 91/100. A coin was flipped and Single Barrel was decided, Roger dropped two targets early on, but on the last couple of stands Ben dropped one too many to lose yet another shoot off to Roger. Jayne King kept in front of the Ladies class to win another medal on 73/100 with Stephen Ayshford claiming the Juniors once again. Perry Leamon had a comfortable six point lead over his nearest Veterans rival Nigel Frampton to also take another medal home.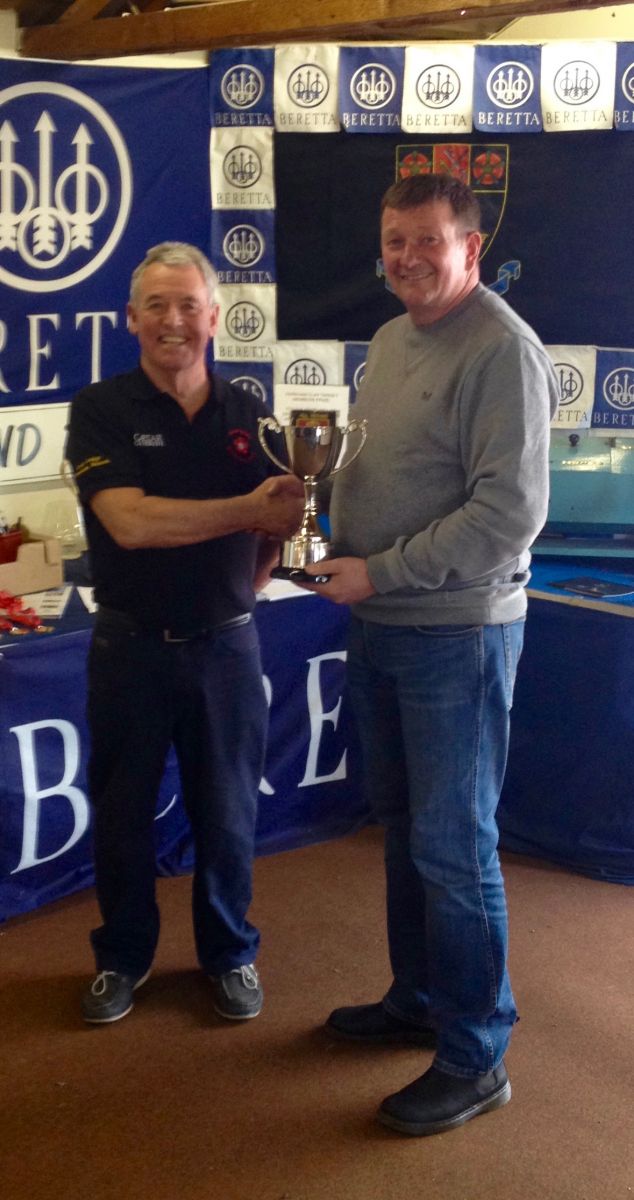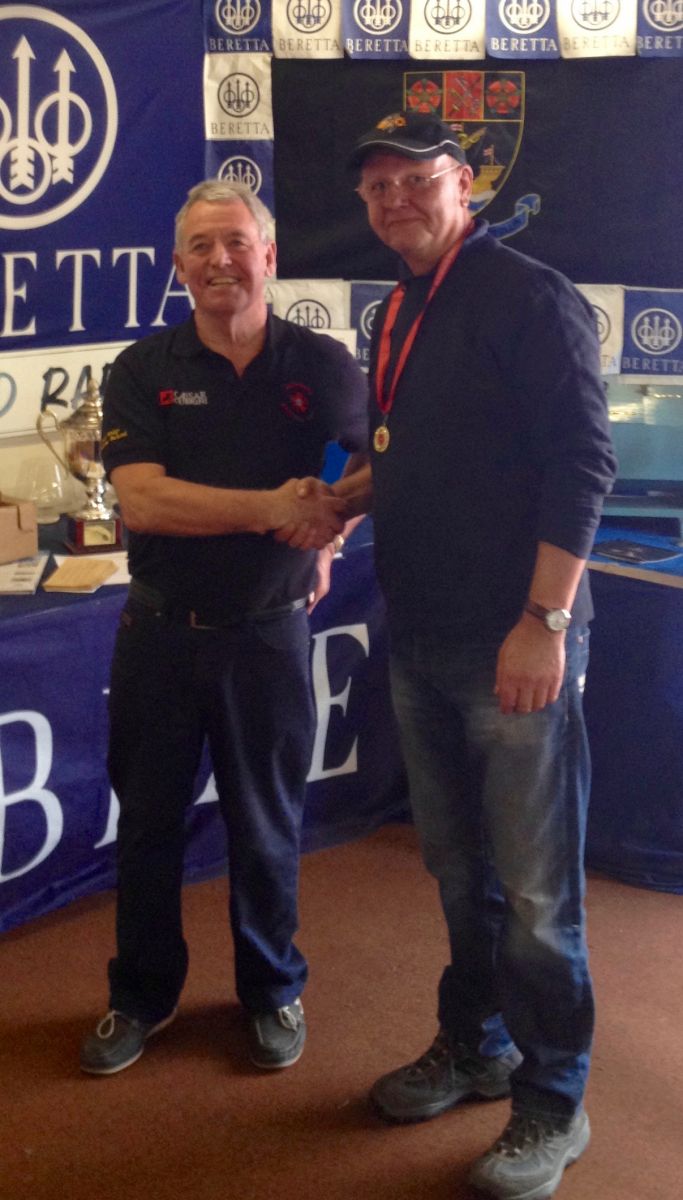 Olympic Trap
Owls Lodge Shooting School hosted the event on Thursday 31st March alongside the Single Barrel fixture. The weather stayed dry with sunny patches but was still a bit fresh for T-shirts. We had 15 Hampshire entries out of the 18 competitors over four squads, shooting the two rounds back to back. After the first few squads had shot, Ian King was leading with Brian Coupe just one target behind him. The last squad saw Richard Smith turn up to try his luck however, after the first round Richard and fellow squad member Ben Gordge were tied on 22. After a short break they resumed for round two, this saw Richard shoot another 22 to finish HG and County Champion on 44/50 with Ben runner up a couple behind on 42, Brian Coupe held Andy Gordge off to take the Veterans title, with Tanya Faulds winning the Ladies and young Corey Vasey taking the Juniors.
This year we decided to move the 'twinned' fixtures from Saturdays to Thursdays due to OLSS already being booked with other Championships/Selections/Events, after four out of the six events we have had exactly the same entry of 52 Hampshire Shooters!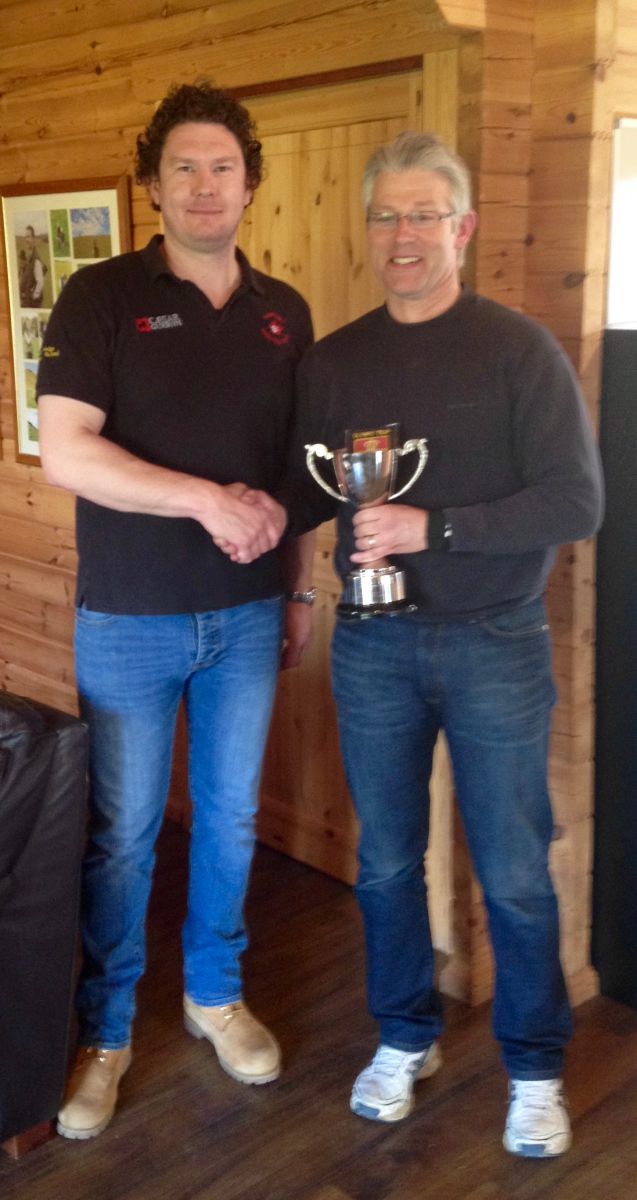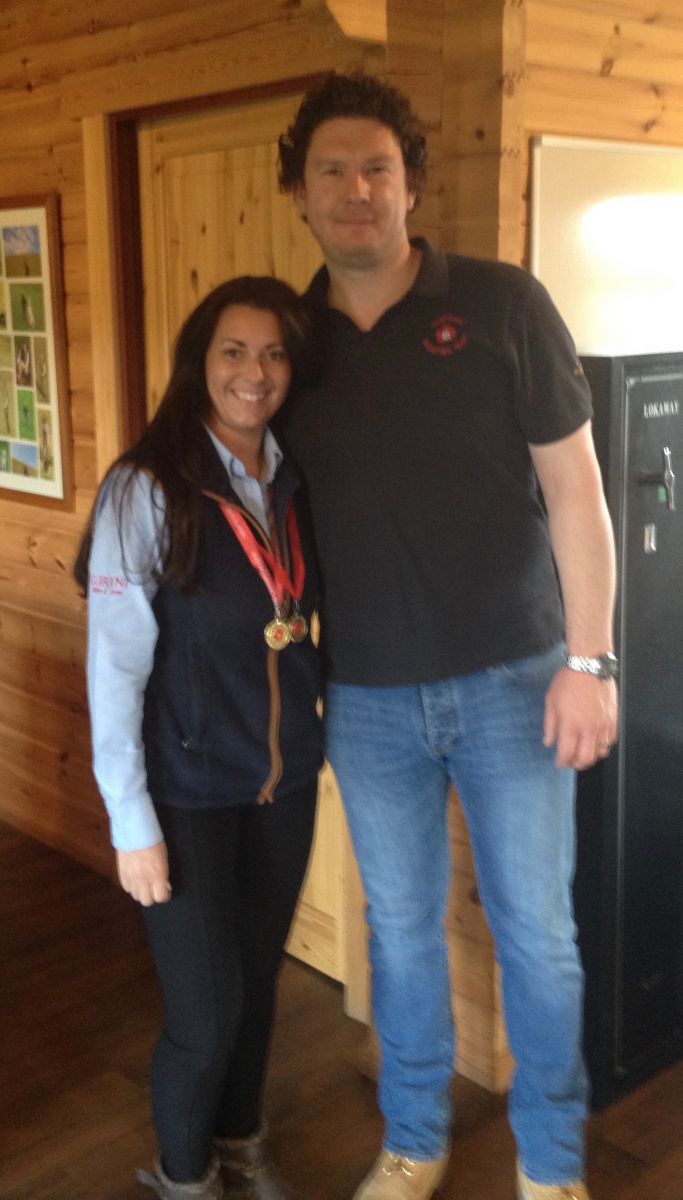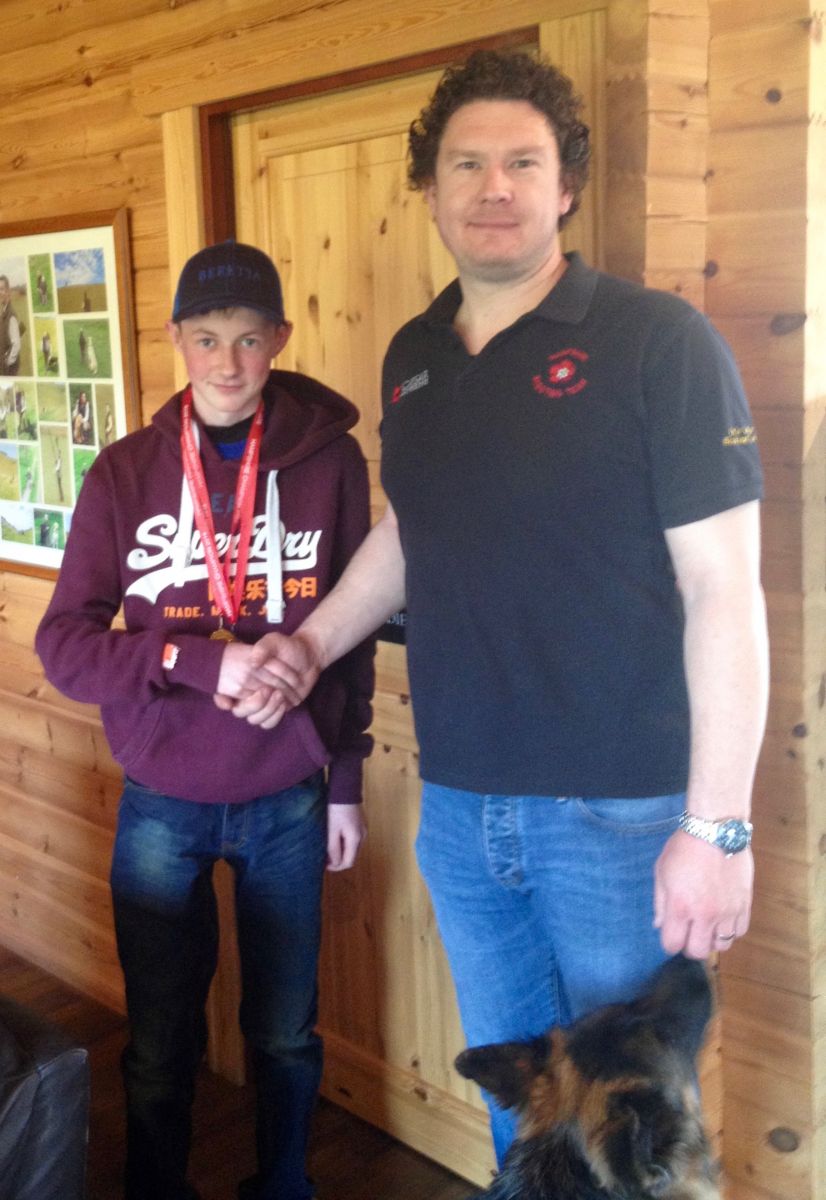 Single Barrel
Owls Lodge Shooting School hosted the event on Thursday 31st March alongside the Olympic Trap Championship. Most people shot both events and the Single Barrel saw 16 Hampshire shooters attend. The sun was patchy but it was the wind that played the biggest part on the targets, making them climb and dance about for the earlier squads especially. Early squads saw Roger Deacon try to defend his title after shooting 50 straight last year, and up until the last round Rob Dawson and Ian King were tied on 40/50, but two previous champions were still left to shoot. Both Andy & Ben Gordge shot 22's on there first round putting pressure on each other for bragging rights, fortunately for Ben he came out on top with 45/50 to Andy's 43 which was still enough to take Veterans though. Diana Gordge just fell short of Tanya by a single target to give her the Ladies title and Corey Vasey made it two out of two taking the Juniors.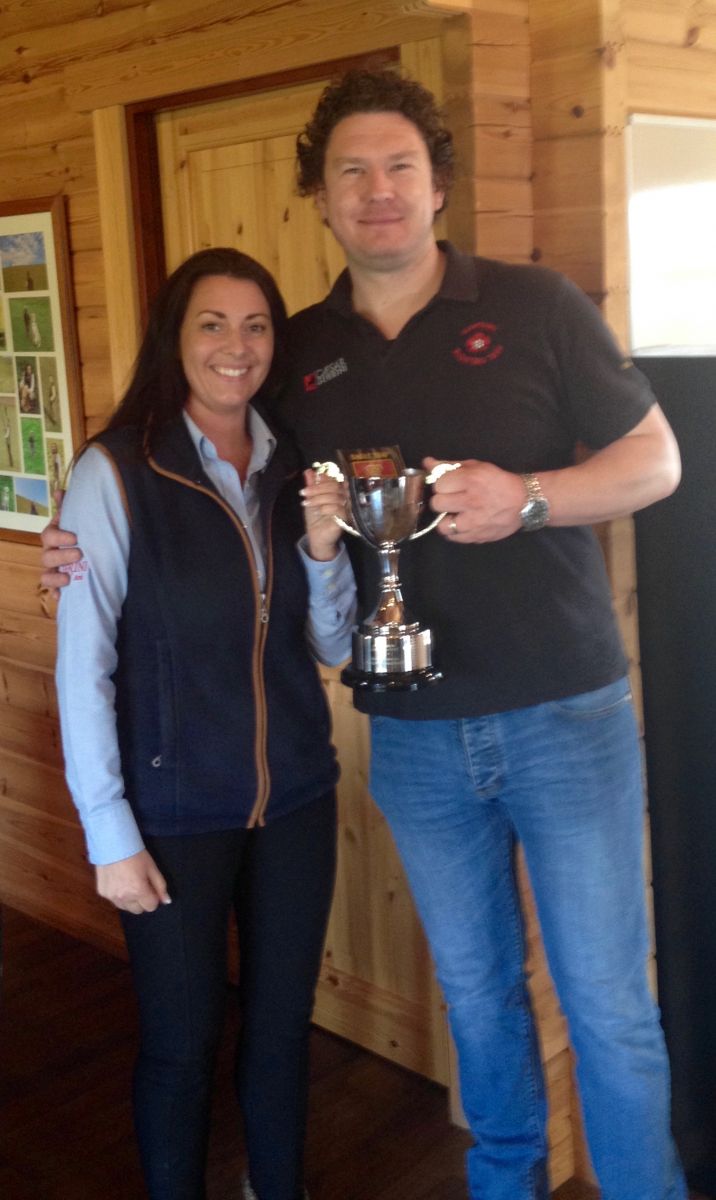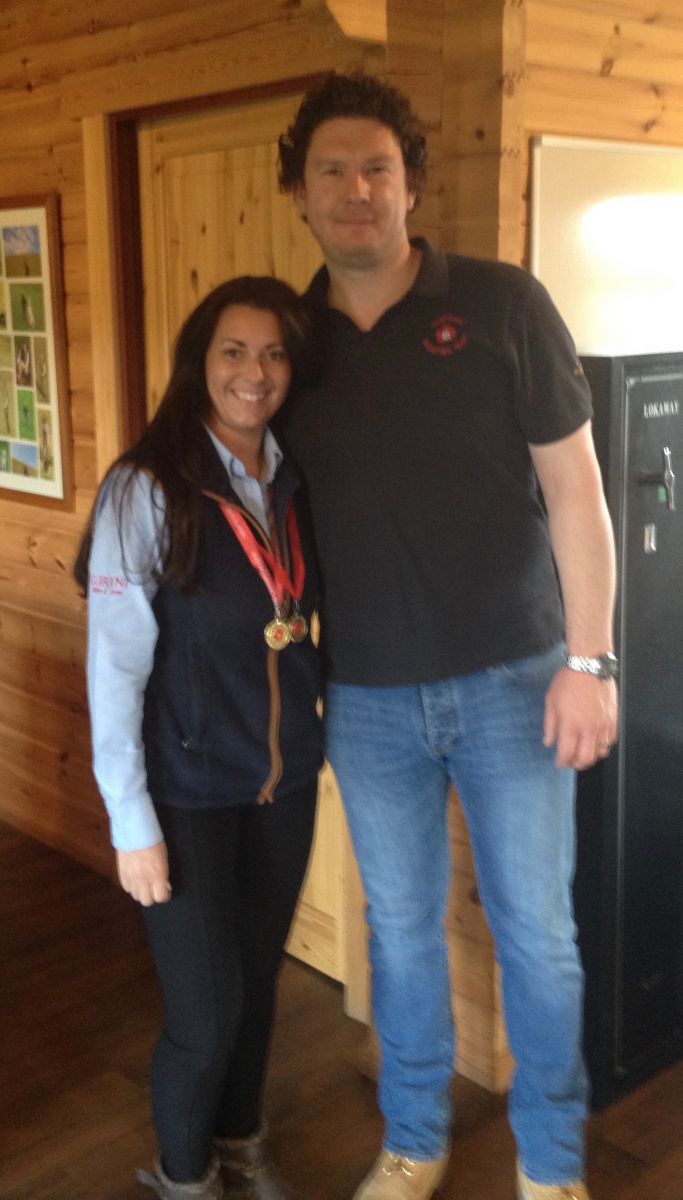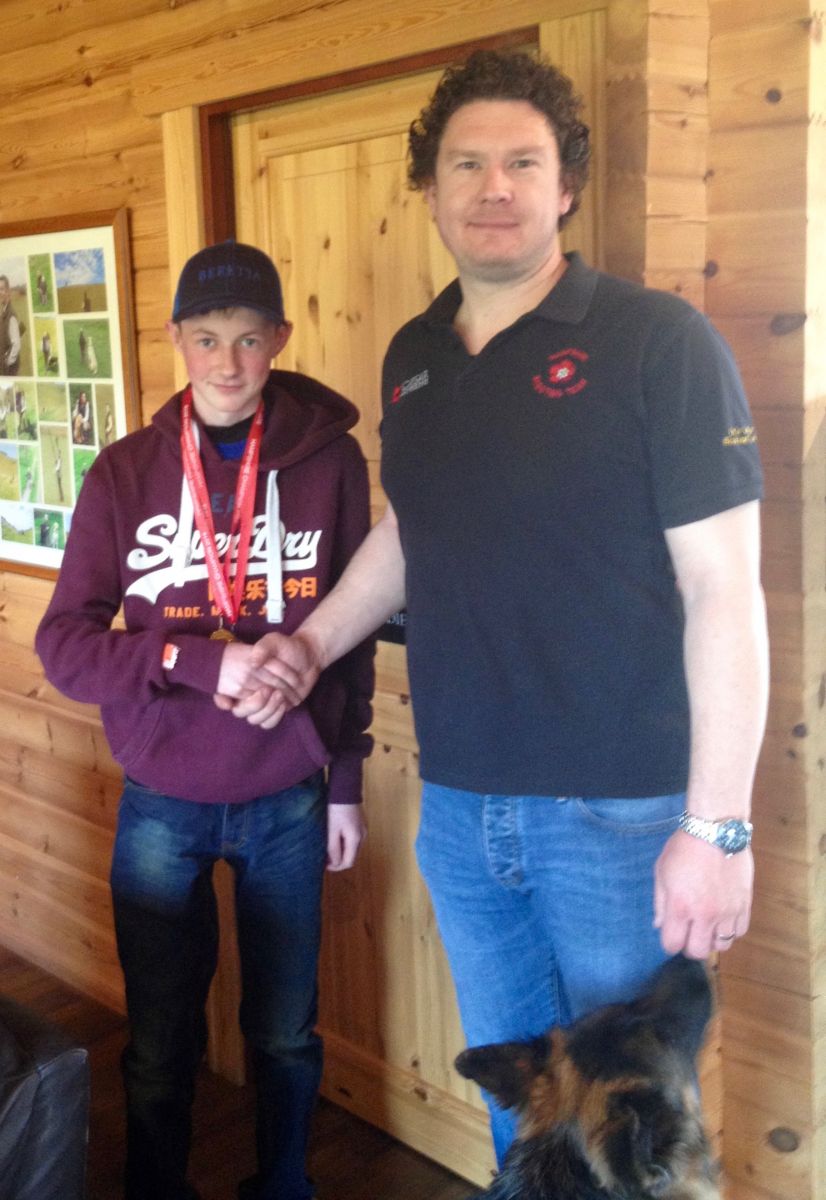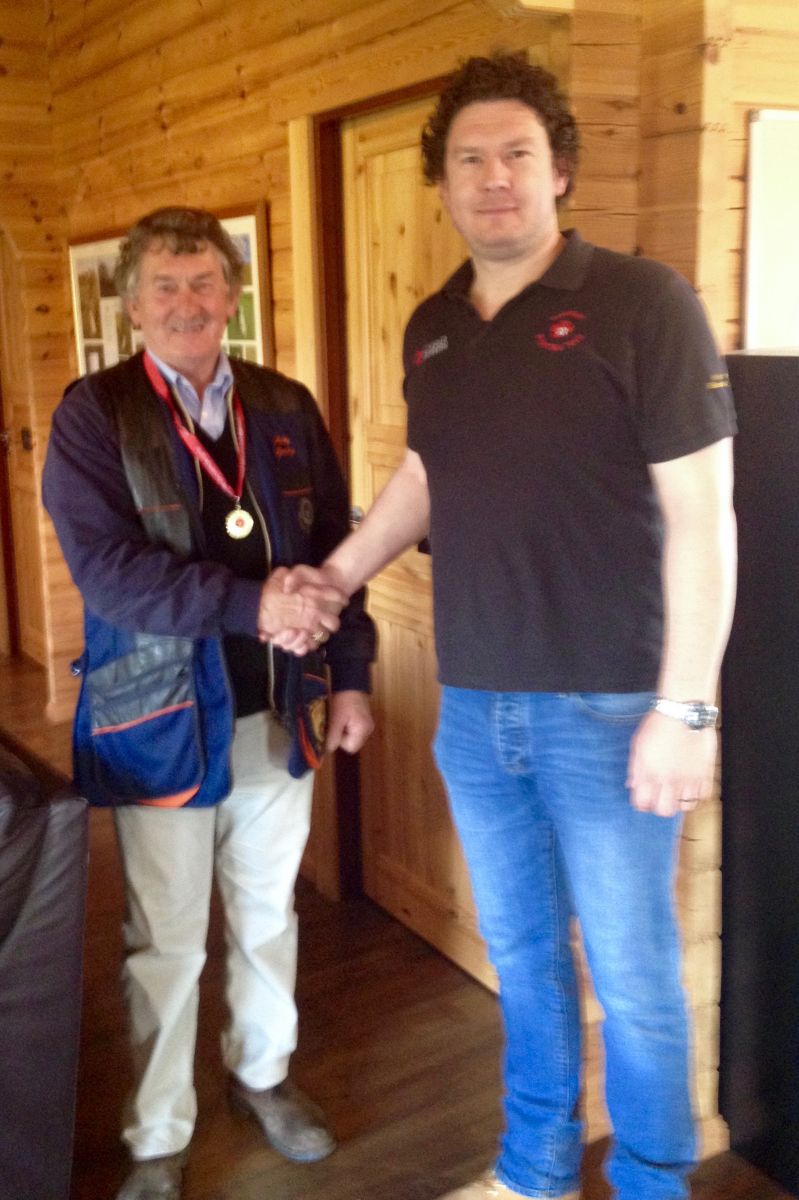 Double Trap
Owls Lodge Shooting School hosted the event on Thursday 3rd March with the Olympic Skeet. 12 of the 15 shooters were Hampshire and among them was well established DT shooter Connor Gorsuch, a clear favourite. However unfortunately for Connor gun fit issues have been effecting him just lately, which gave the rest of the field a small chance. Round one saw Nigel Reynolds take the lead with a 24/30 with Ben and Connor chasing a few behind. Round two saw Nigel hold steady and shoot a 23 to give him a clear win and leave Ben and Connor tied second on 41/60. Nigel also took the Veterans catergory with Diana Gordge winning the Ladies, and Connor taking the Juniors title for the last time.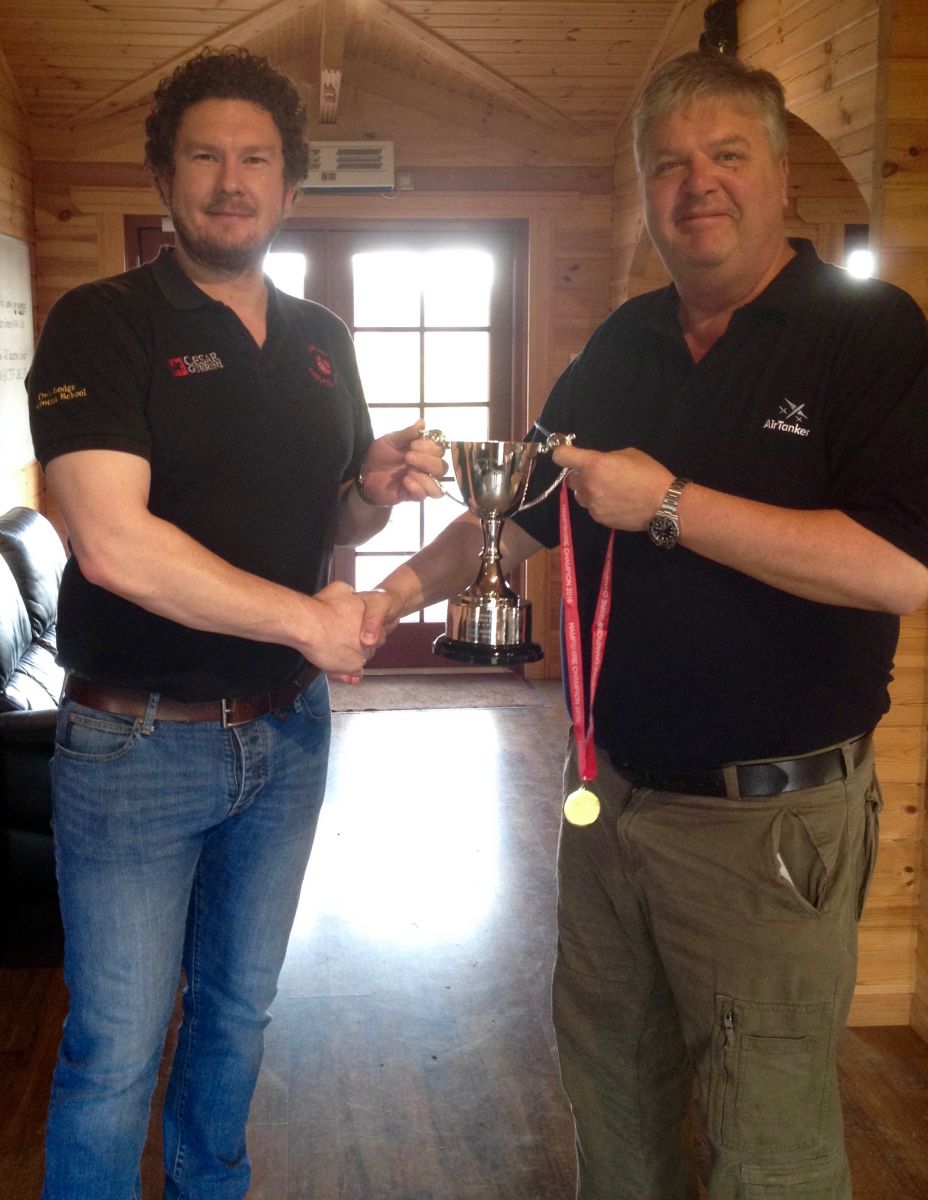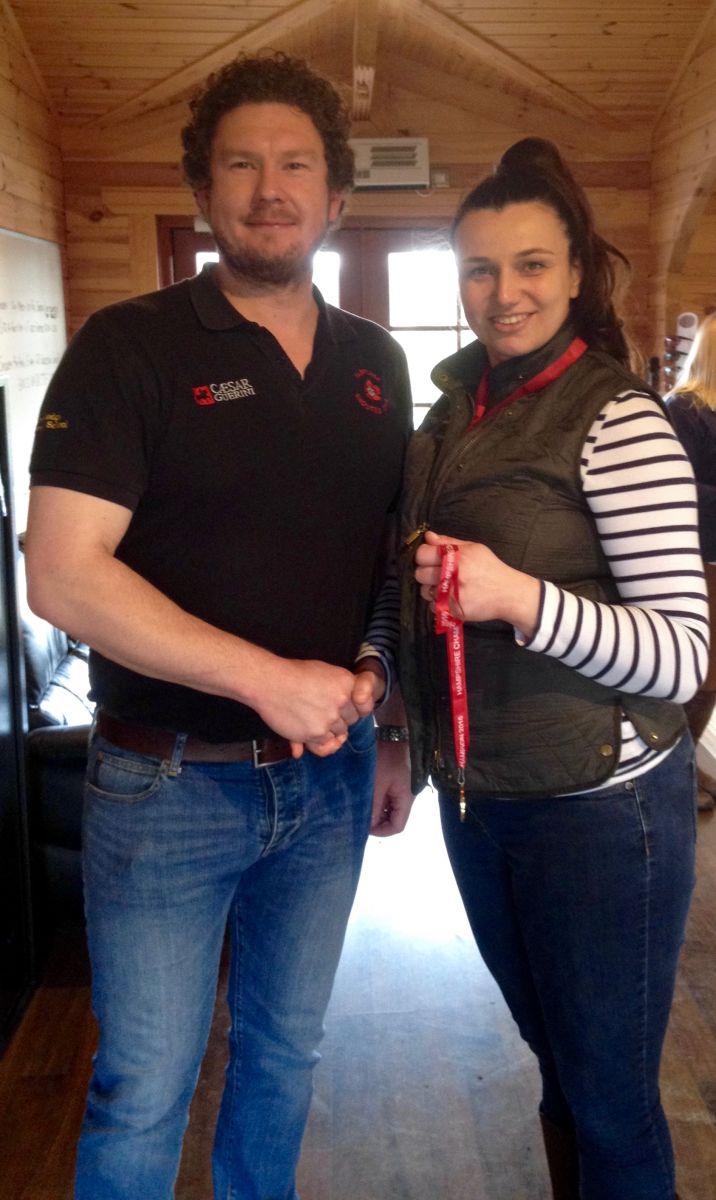 Olympic Skeet
Owls Lodge Shooting School hosted the event on Thursday 3rd March alongside the Double Trap. Alfie Oldring was always going to be the one to beat but didn't have it all his own way with JP Biddlecombe just a single clay behind on 41/50. Luckily for Alfie Chris Pratt isn't a Hampshire member, he shot 50/50 in the competition but then followed this up with another 50/50 with the second squad rotation! Connor took the Juniors for the last time and Diana the Ladies.