HAMPSHIRE Website : Hants Champs 2017
Hampshire Championships 2017
FITASC
Compak
Single Barrel
Juniors: Stephen Asyhford
Fareham Clay target club held this event again for the first time in some years, now over 100reg targets as oppsed the last few years 50bird events at OLSS. 21 Hampshire shooters attended and amongst them was one of the countries top DTL shooters and a very in form Roger Deacon. Roger who has shot across many disciplines most years has proved himself a very 'All round' shot and today wouldn't be any different. He managed to hold off Dave Toomer all day to finsh one better on a 97/100, with Junior Stephen Asyhford just one more target away on a superb 96/100. Stephen is getting very close to his first Seniors title now coming close on a few occasions this year, however today was another Juniors title for him and Dave although missing out on the trophy did still take Veterans. This result has now firmly planted Roger at the top of the Supreme Championship with only a few events to go.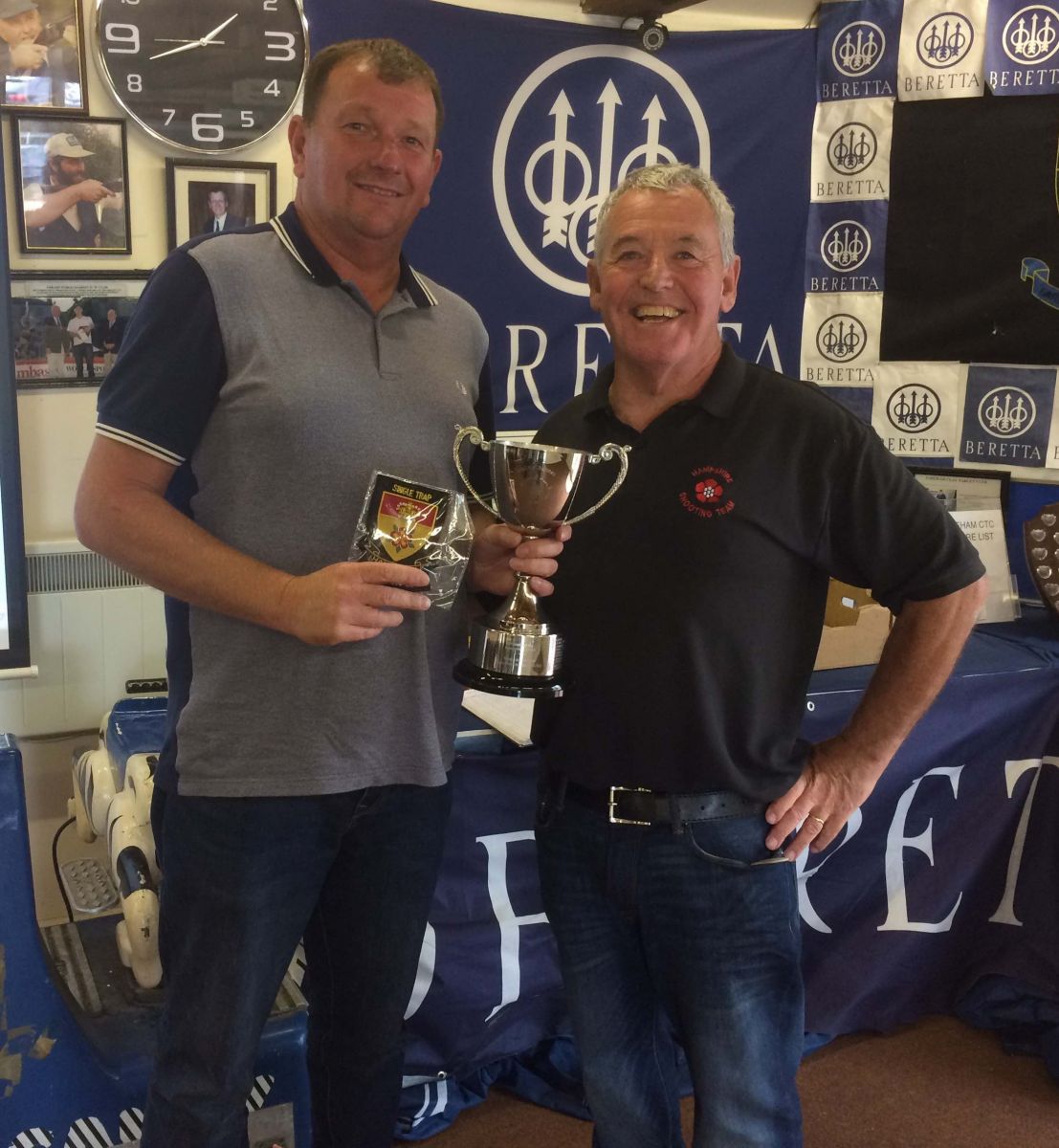 Universal Trench
Hampshire UT Championship 30/7/2017
Well here we go again , another early start to another Hampshire shoot , this time it's off to Brookbank in Cheddar for the UT ( 5 trap) Championship . Six cars with drivers met in Fareham and reduced to two cars and we were off at 7.30am. First stop is a pub at 9.15am for a prearranged cooked breakfast to get us fuelled up for the day .
We arrived at the ground at 10.45 as booking on is 11am , guess what , yes Hampshire are first squad out ,funny how that always happens ! Peg I is Brian Coupe ,then Mark Bryant, Ian King , Perry Leamon , Tim Rowe & Steve Tarrant . On another squad we have Derek Turner , Malc Allen ,Carl Miles , Bill MacClennen & Corey Vasey.
Bill shot extremely well and could so easily have won the competition as he went straight on all his rounds up until the last 3 targets but he had a nasty habit of missing them all. At the final count it was really weird as we had 5 guns all on 86/100 , Bill ,Tim , Carl, Perry & Ian who then had to shoot off for Champion & Vets . Carl rose to the occasion and shot a very impressive 25/25 to take the Trophy , Perry shot a very good 21 to take Veterans . Bill had 20 , Ian 22 & Tim 20 to finish what was an extremely enjoyable day out , better still it was all over by 4.15pm which is when the sky decided to let us have the promised rain and we did not get wet .
Many thanks to Alison & Wesley for hosting the event and we all went home happy , till the next time guys .
Brian Coupe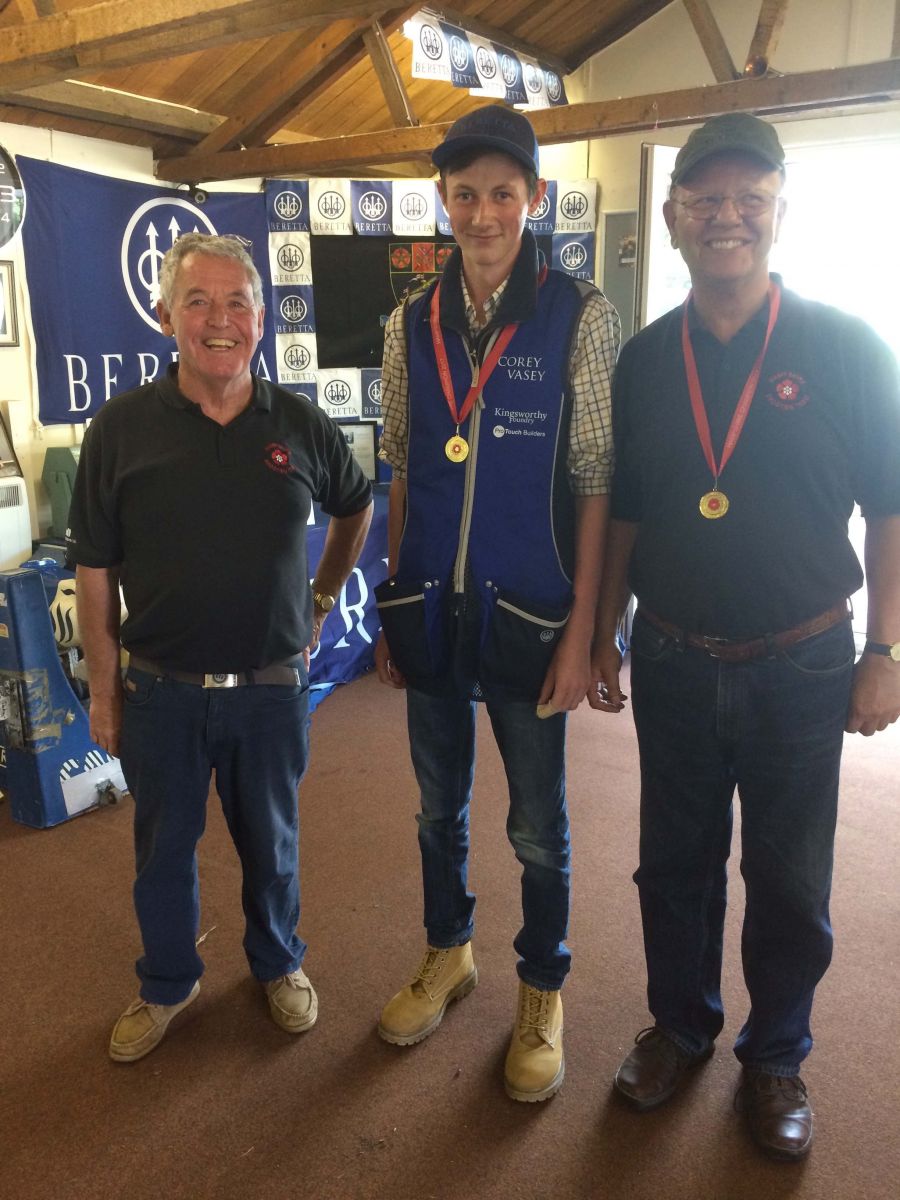 Double Trap
The National Clay Target Centre held the fixture for us this year and 6 Hampshire shooters made the trip. Roger Deacon was out to extend his lead in the Supreme Championship but was denied a victory by Ben Khor, who had a poor first round with 19/30 but then went on to shoot a 27/30 in his next round! Roger stayed consistant in the mid-low 20's but came up four short agaisnt Ben. Brian Coupe just managed to hold off Ian King for the Vets title by just 2 clays and they matched each others scores 17/30 in the final round.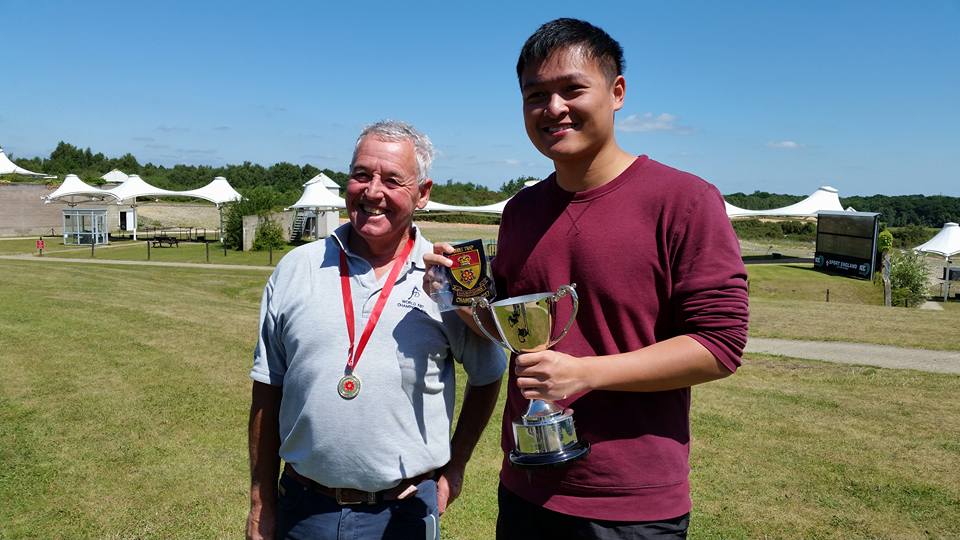 English Skeet
Fareham once again hosted this fixture for us, Martyn Flemming returned to defend his title and did so successfully on a 97/100, K Fitzgerald won the Ladies catergory on 73/100 and Eric Sumner took the Veterans title once again, by just edging in front of Tony Cole.
English Sporting
Congratulations to Phil Marks for winning the Hampshire Sporting Championships at Owls Lodge Shooting School. Phil shot a remarkable 96/100 to also take high gun. Carole Sawkins won the ladies, A Gibbs the Juniors and K Wright the Veterans. Well done to all that attended and enjoyed the glorious sunshine.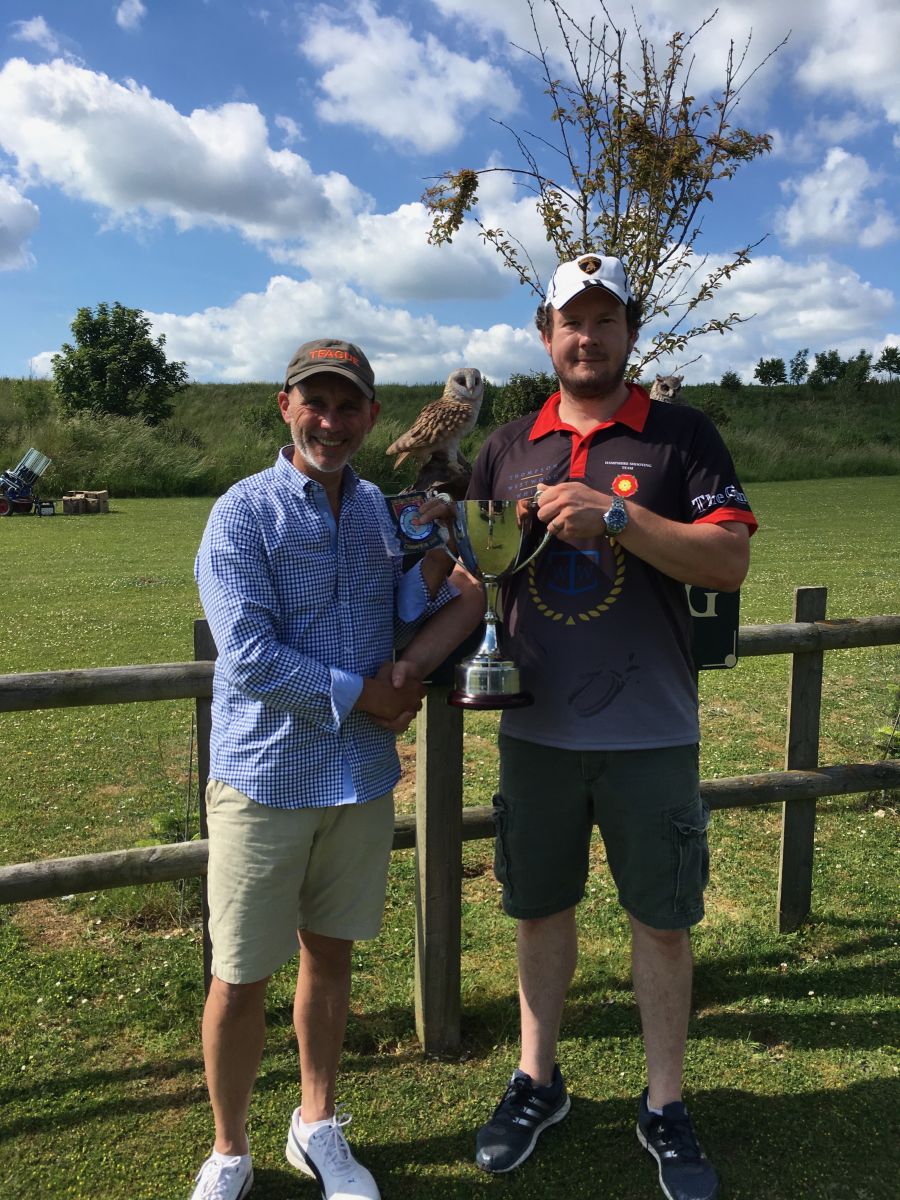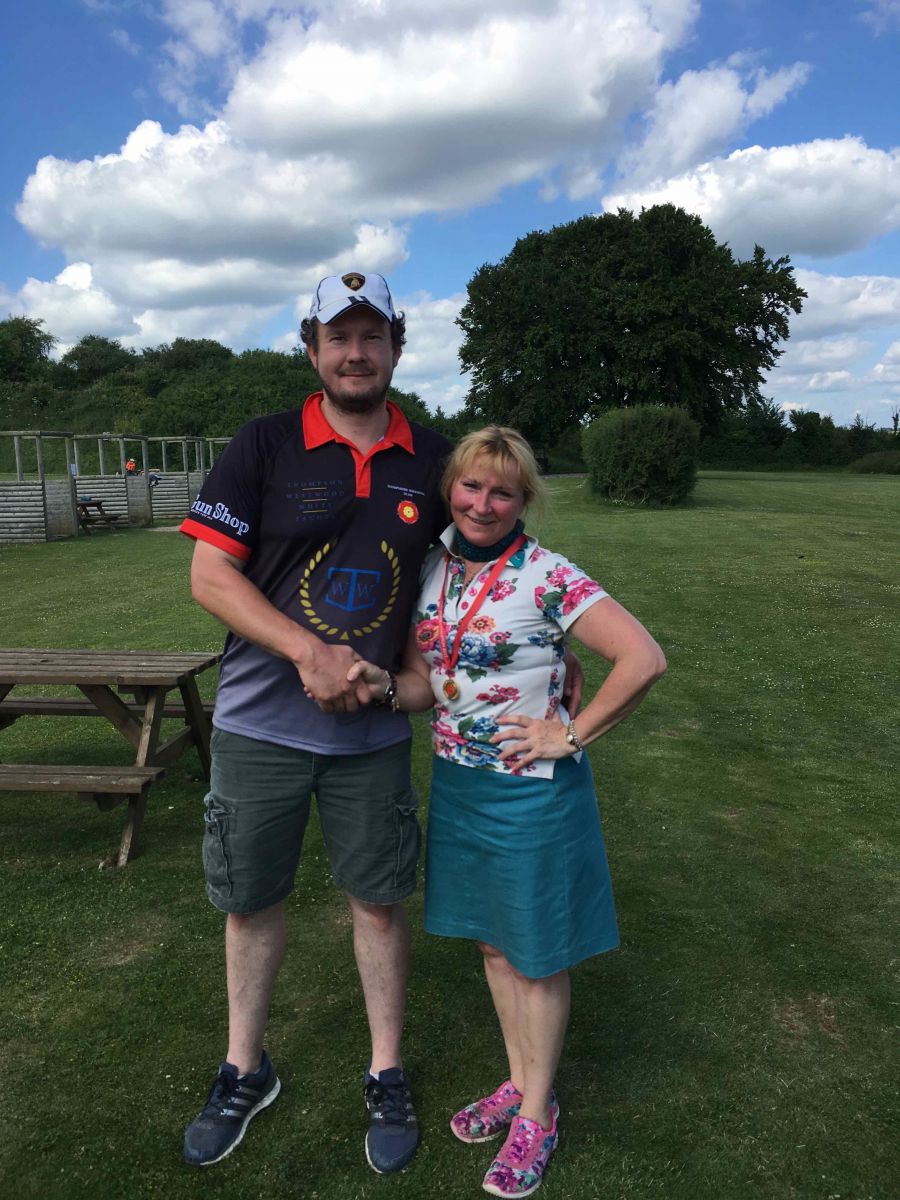 Olympic Skeet
This year the Olympic Skeet championships were held at NCSC, as expected there was a low attendence from Hampshire to this fixture. However Alfie Oldring made the trip as always, shooting a credible 87/100 to take the title for another year.
Olympic Trap
The National Clay Shooting Centre kindly agred to host this fixture for us this year, we unfortunately lost the OT Layout at Owls Lodge due to nobody making use of it. There were 7 Hampshire members that decided to make the trip up to NCSC and one of which was Richard Smith hoping to retain his title, which he did so comfortably finishing on 87/100. Nigel Reynolds was the next highest on 76/100 which saw him take the Veterans but only just as he had Brian Coupe, Tim Rowe and Carl Miles hot on his tail. We didn't have any Ladies this year but we did have a new Junior, J Guy took his first OT Juniors title and i'm sure it won't be his last.
Sportrap
Owls Lodge hosted the Hampshire Sportrap Championships on Saturday 13th May, 87 shooters attended of which 42 were Hampshire. The weather mainly stayed dry/overcast for the day and all the squads ran to time making the whole thing flow nicely. Luke Elliott was out to try and reclaim the title from Phil Marks and with his 24, 22, 24, 25 he looked the man to beat. Des Sturgess and Andy Eavis came close with 92's, but it looked like Phil was the only man to challenge Luke and retain his title. Phil shot 23, 23 but then followed with another 23 to fall short of Lukes score. This meant Luke gets his name on the trophy for a forth time and also collected his new Hampshire Shooting Team shirt. Tanya Faulds shot 84/100 to claim the ladies and fend off last years winner Carole Sawkins, Lauren Goodman took her first Juniors title at this discipline whilst Rick Stala's 84/100 saw him claim the Veterans title. Thank you once again to the Owls Lodge team for hosting the event and look forward to the English Sporting Championships held on the 17th June.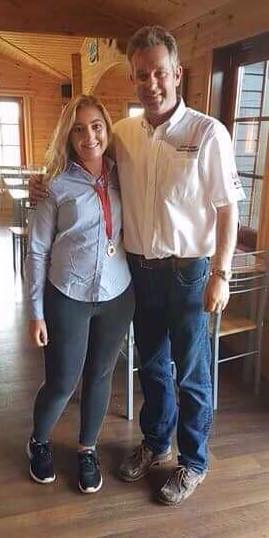 ABT
Juniors: Stephen Ayshford
Saturday 6th May saw the Hampshire ABT Championships return to Fareham Clay Target Club for another year on a day of near perfect shooting weather. The day was shared with Dorset and Sussex which added to the atmosphere and of the 47 entries 24 were Hampshire. Leading the way with 25 straights was Ron King and Rick Stala, with Ben and Andy Gordge, Roger Deacon and Nigel Reynolds one target behind. Ben and Roger continued with another 24 to catch Ron King back up and Steve Tarrant was a single clay behind at the 50bird stage. Ben, Roger and Steve then all straighted the third layout adding pressure to the top of the table and bringing it to an exciting final round. Ben was defending his title and Roger was chasing Supreme Championship points, with that in mind neither of them cracked under the pressure and both straighted the last layout putting them both top on 98/100. Steve Tarrant finished strong ending on 96/100 with Ron King and Richard Smith a couple behind on 94/100. So it was to be yet another Ben vs Roger shoot off, this time though at Bens favoured discipline. With a good crowd gathered to watch the two shooters, they went head to head at another complete round. Ben eventually emerged victorious and retained the title with Roger dropping one target too many in the shoot off. Perry Leamon had another good day and finished with a 25/straight to take the Veterans title for the second year running, whilst Stephen Ayshford shot consistant all-day to finish 87/100 and to also take the Juniors title for a second year running.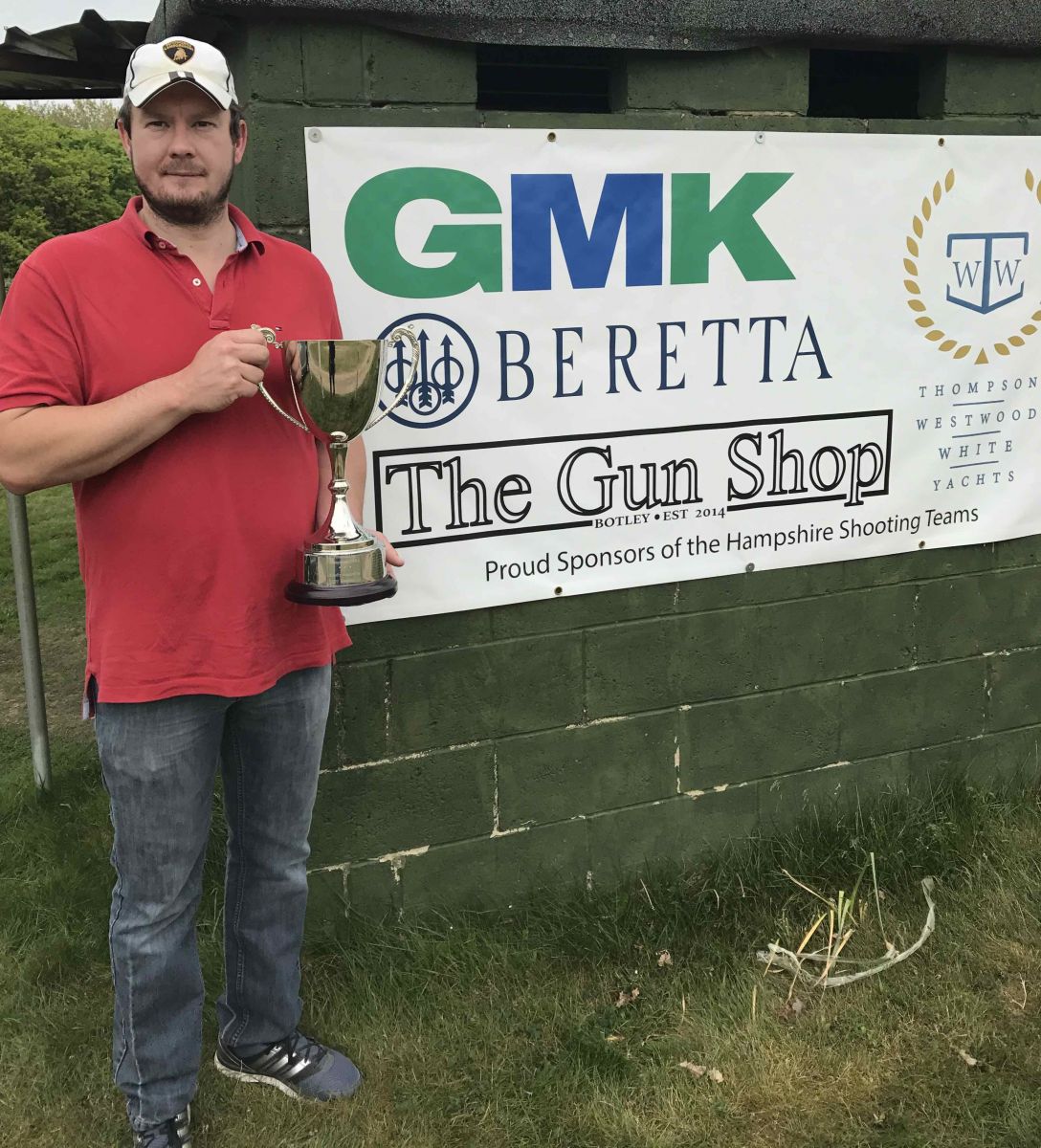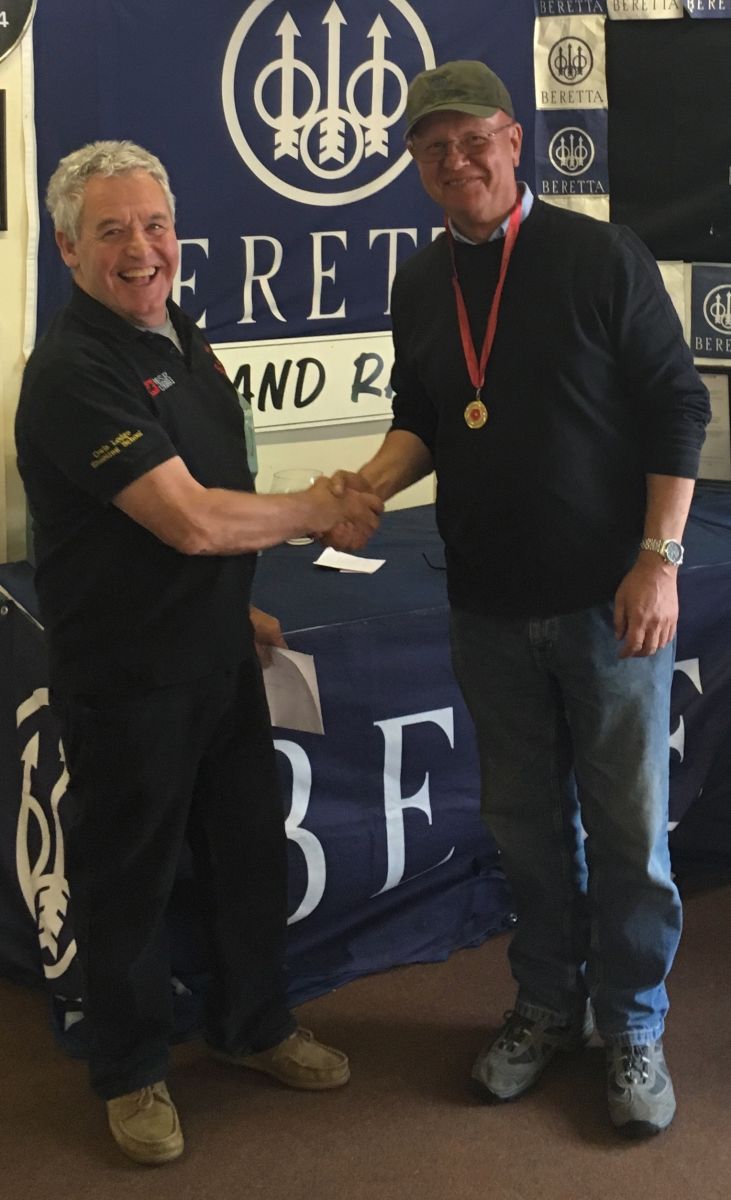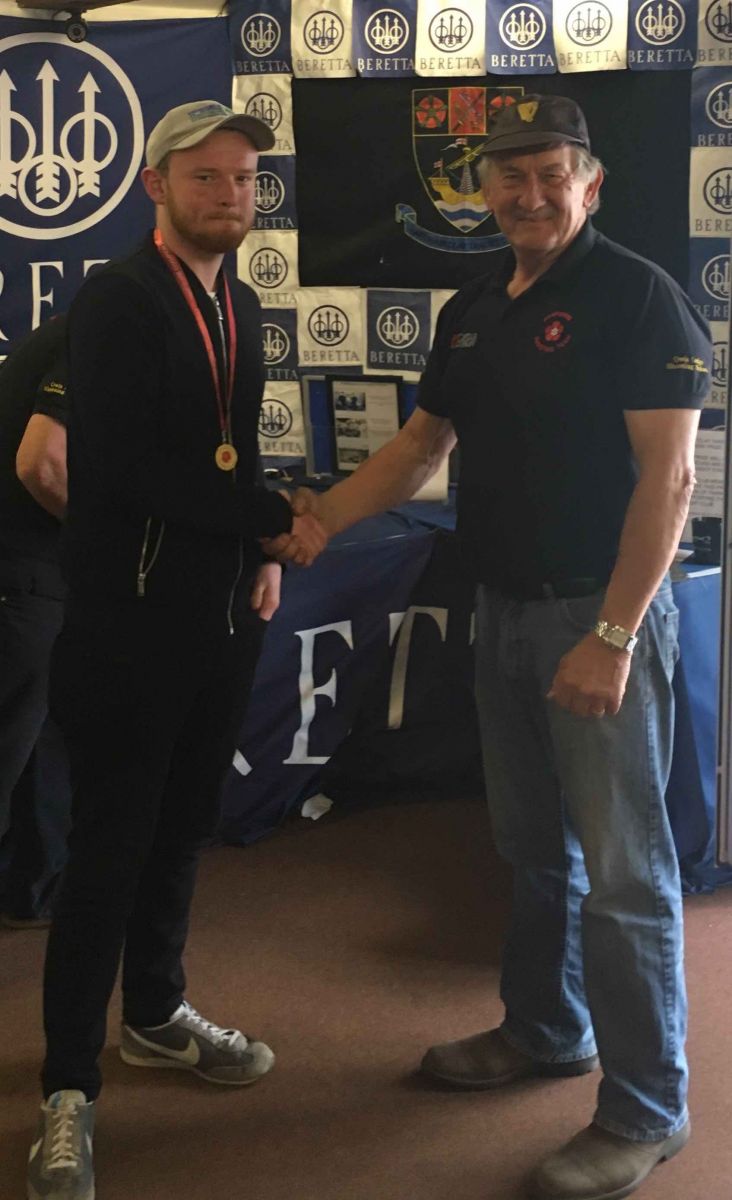 ALL ROUND
Juniors: Stephen Ayshford
Fareham Clay Target Club held the All Round Championships for us once again, 54 people attended the shoot with 42 of them being from Hampshire. The usual format was used, starting with either Sporting or ABT then at the half way stage the layouts are turned and its onto Skeet or Single Barrel. At the 50bird stage it was still fairly close at the top of the score sheets with Roger Deacon edging a lead, with a fair few targets getting away from people on the Single Barrel Roger just needed a 22/25 to retain his title as he couldn't then be beaten. He keep his cool as ever, finished strong and kept hold of the trophy for another year. Jayne King shot well to win the Ladies once again, Nigel Reynolds had to settle for a Veterans win after finishing two targets behind Roger, and Stephen Asyhford collected yet another Junior title. Well done to all the shooters and also to the ground staff for running the event so smoothly and to time.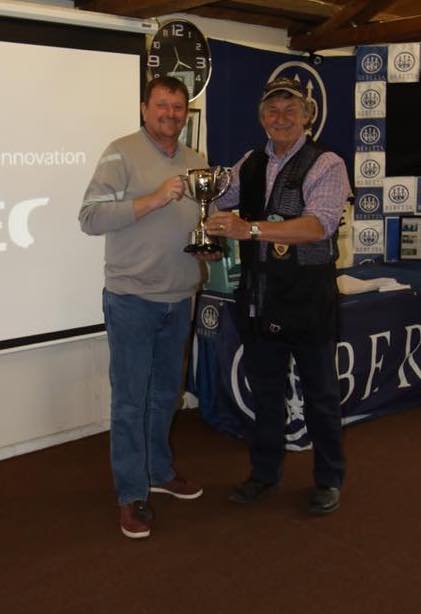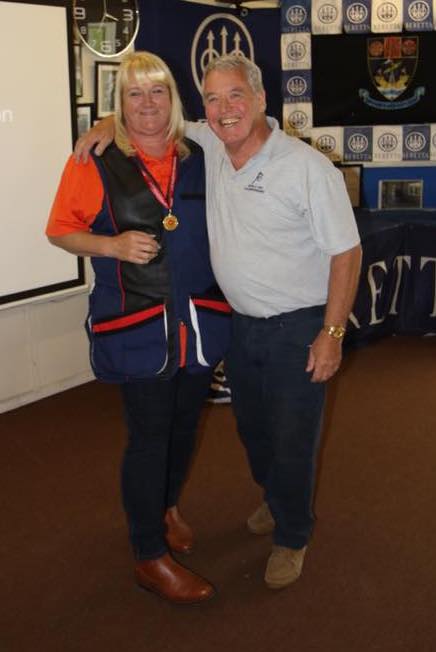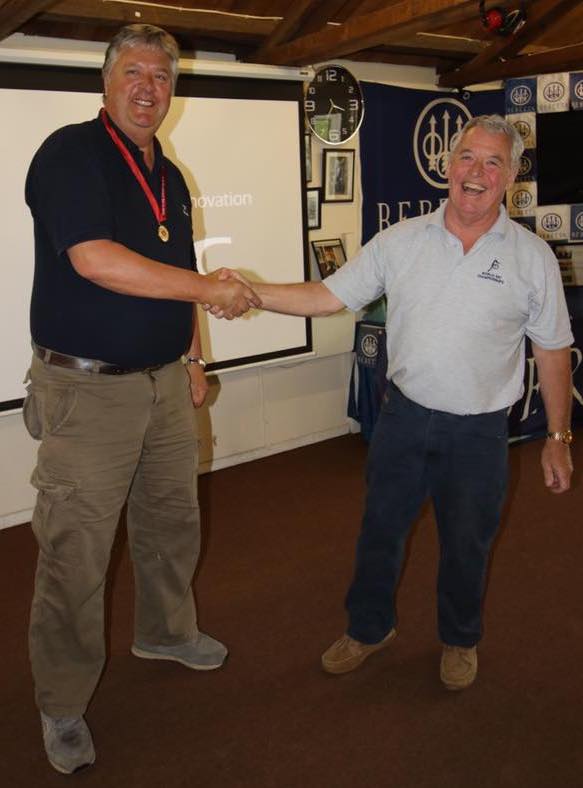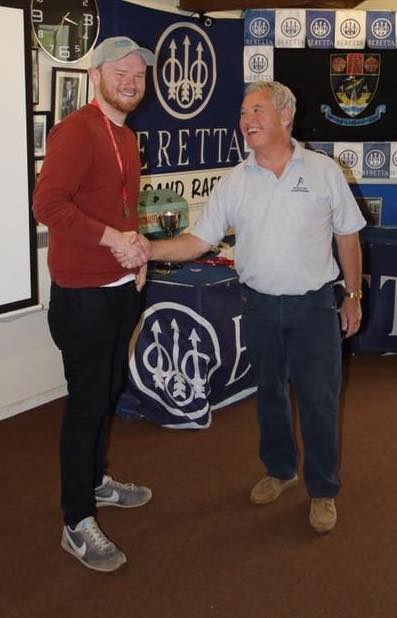 Helice
The 8th Helice County Championship was held at A1 Shooting Ground in Hertfordshire. 43 Shooters attended but only 5 Hampshire shooters made the trip. This was disappointing, although 25% increase on last year (Thank you Trevor Bell). The breezy, but dry conditions, made targets challenging the High Score of the day 18/21 achieved by 5 shooters. Mal Grant retained his Hampshire title with a 17 and Hazel Stratton defended her title as well to win Ladies. A well run shoot with the comp finished was by 1:30. The Prize fund was an excellent £540 with £200 HG and the pot was shared across 9 shooters. If you want to know more about Helice speak to Mal Grant.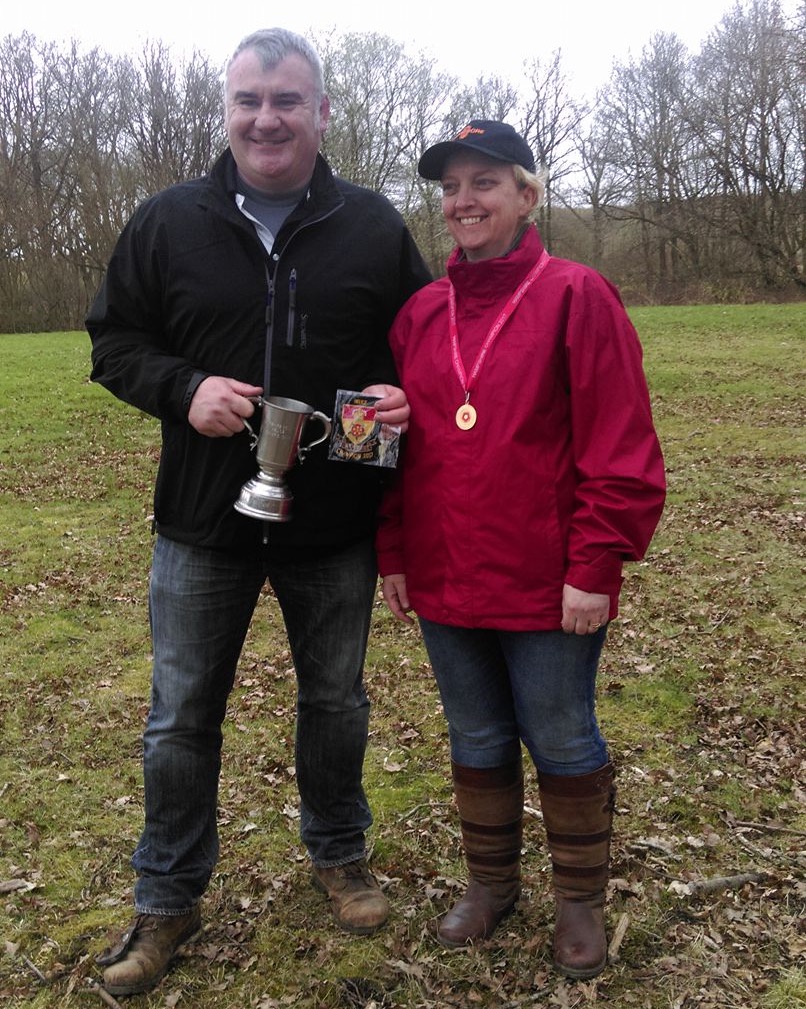 Down the Line
Juniors: Stephen Ayshford
Well done to Dave Toomer for winning the Hampshire DTL Championships on Sunday at FCTC. It came down to a shoot off in the end with a three way tie on 290 between Dave, Roger Deacon and Steve Tarrant. Roger had been leading all day but a dodgy last round saw the others catch him back up. In the shoot off Dave had a second barrel, Roger had two, but things were still looking good for Steve up until the last peg in which he saw a couple get away. Jeff Cooper came out on top of the Veterans class with Jayne King taking the Ladies title, Stephen Ayshford defended his Junior title once again also. Thank you to Fareham Clay Target Club for hosting the event for another year and to Brian Coupe for modelling the new team shirts whilst carrying out the presentation.