Cheshire CPSA Website : County Levies
Cheshire CPSA Shooting Levies: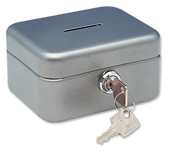 Levies - Statement from the Chairman and Vice Chairman:
"The levies collected at the Cheshire selection shoots are never used for any expenditure by Cheshire CPSA committee members or Cheshire Shooting Teams other than the following;"
- The purchase, engraving and upkeep of the county shooting trophies, currently we have 60+ trophies.
- A reasonable supply of county shooting badges, they have to be purchased in volume as minimum order quantities apply.
- Reasonable travel expenses incurred travelling to and from West Midlands Regional meetings, Cheshire is one of seven counties in the CPSA's West Midland Region, typically there are three meetings per annum including the WM AGM, most of the meetings are some considerable distance from Cheshire. WM meetings start at 19:30pm and our committee members rarely return home before midnight. Travel expenses include fuel (not wear and tear of vehicle) and a light meal as you would expect to have at any motorway services/cafe etc. Committee members always car-share if at all possible which has been the case since 2015.
All other expenditure incurred by Cheshire CPSA Committee Members is expected to be out of their own pockets.
Finally, any shooter who wishes to represent the county in a particular shooting discipline (e.g. ABT, DTL, ESK, ESP, OTR etc.) that is subject to a selection procedure, MUST pay the minimum levy required (i.e. three shoots out of six) to be eligible to shoot for the county.