Cheshire CPSA Website : DTL Club
Cheshire Shooting Team DTL (Down-The-Line) Club: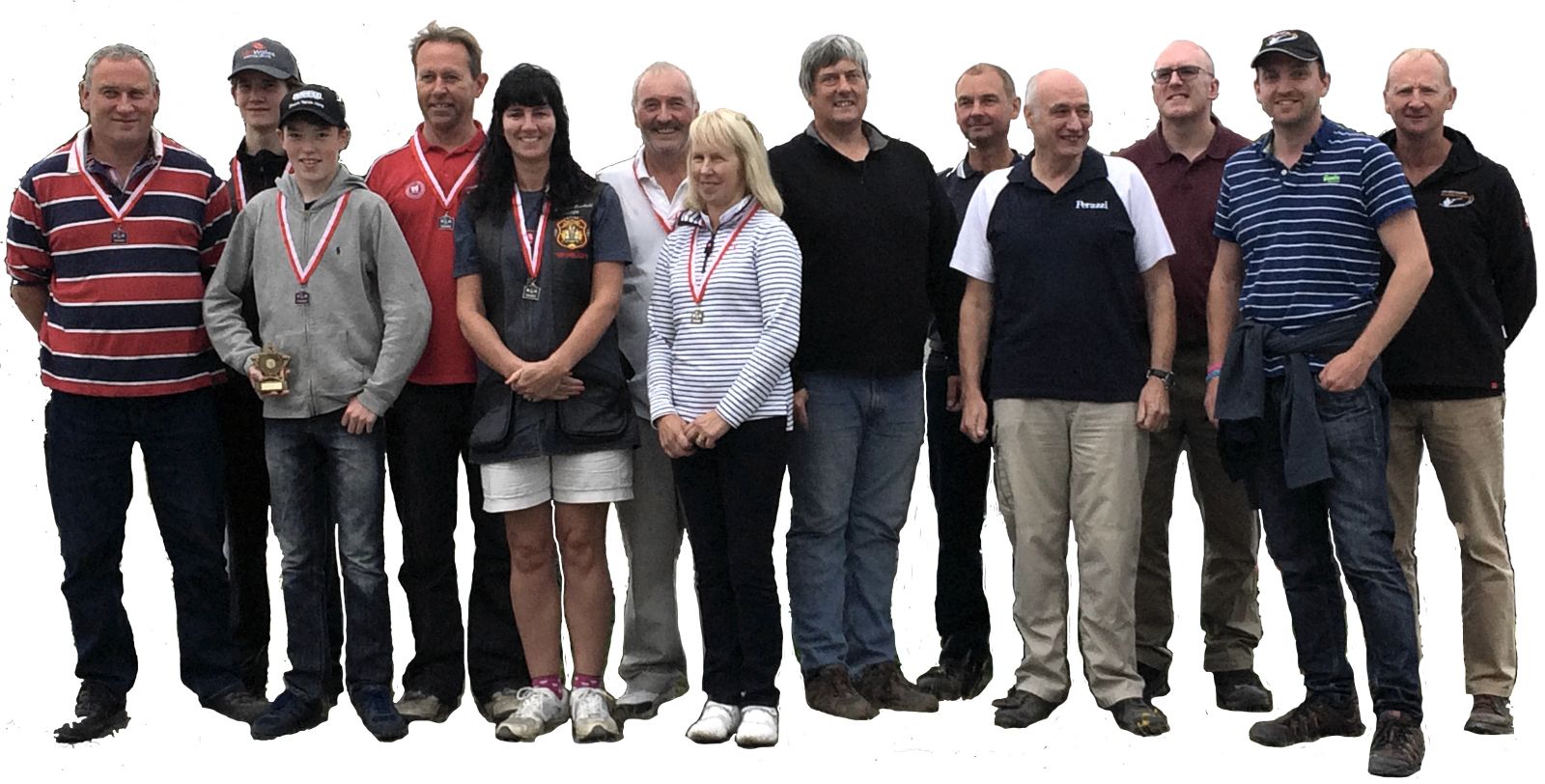 Cheshire's DTL Team having fun at the 2016 West Midlands Inter-counties DTL Championships, Fauxdegla S.G.
CHESHIRE DTL TRAP SHOOTERS - WANT TO TRY YOUR HAND AT OLYMPIC TRAP (OT)?
THERE WILL BE AN OPPORTUNITY ON SUNDAY 1ST AND 15TH DECEMBER ON THE PRACTICE LAYOUT AT FAUXDEGLA.
REGULAR OT SHOOTERS WILL BE ON HAND TO EXPLAIN THE DISCIPLINE AND GIVE ADVICE.
50 FREE 24 GM SHELLS OR USE YOUR OWN REGULAR 28 GM CARTRIDGES. CLAYS £12 FOR 50.
BOOKING ESSENTIAL - CONTACT ANDY POWNALL 01925 730606 OR a.pownall487@btinternet.com by midday 30th November.
Team Managers:
DTL Manager – David Hurstfield or Emma Percival
If you'd like to learn how to shoot Down-the-Line (DTL) or find out about practice sessions please contact us, all shooters are welcome whether you shoot for fun or wish to progress through the ranks to shoot for Cheshire and possibly England.
Don't worry if you're on your own, we can arrange for someone to buddy-up with you (male, female, young or not-so-young) as a way of introduction.
Watch out for the new 'DTL Masterclass' sessions inviting DTL shooters in Cheshire to 'learn and shoot' with leading England shooters, again all welcome!
Please feel free to contact the DTL Manager or Assistant Manager at any time.
Contact details:-