Cheshire CPSA Website : FAST-TRAP Club
Cheshire Shooting Team FAST-TRAP Club:
The FAST-TRAP Club consists of shooters who partake in the following disciplines:-
Automatic-Ball-Trap (ABT), Olympic Trap (OTR) and Universal Trench (UTR) all of which shoot regularly at:-
http://www.fauxdeglashootingground.co.uk and http://www.nwshootingschool.co.uk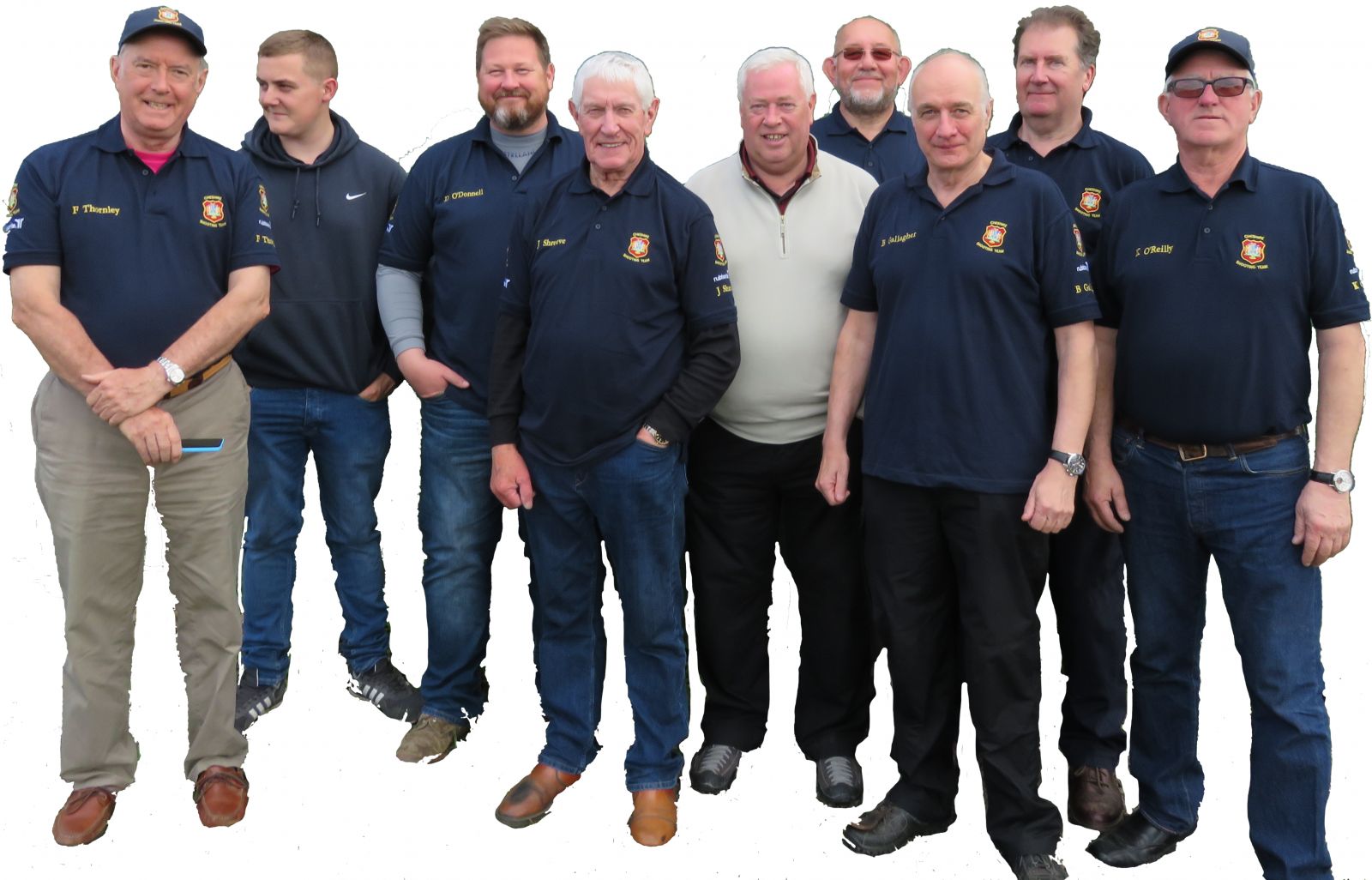 Cheshire's 2017 ABT Team having a great time at the recent West Midlands Inter-counties Championship, Rugby.
L-R: Fred Thornley, Fred Whitehurst, David O'Donnell, John Shreeve, Steve Johnson, Andy Pownall, Bob Gallagher, Paul Gowrie and Kevin O'Reilly
Team Manager:
FAST-TRAP Manager – Fred Thornley
All shooters are welcome whether you shoot for fun, want to learn a particular FAST-TRAP discipline or wish to progress through the ranks to shoot for Cheshire and possibly England.
Don't worry if you're on your own, we can arrange for someone to buddy-up with you (male, female, young or not-so-young) as a way of introduction.
Watch out for the new 'FAST-TRAP Masterclass' sessions inviting ABT/OTR/UTR shooters in Cheshire to 'learn and shoot' with leading England shooters, again all welcome!
Please feel free to contact the FAST-TRAP Manager at any time.
Footnote:
Please check with the shooting ground(s) to ensure that a FAST-TRAP discipline is on before you travel just in case the layout allocated is in use for a major competition e.g. DTL/Skeet etc.
Contact details:-